Davido opened up about his journey so far, new plans, and had some advice for fellow artists in a chat with Manaprr Conteh of Rolling Stone.
Davido in a new interview published by Rolling Stone talked extensively about his musical journey and his potential career path as an entertainer.
When sitting down with Rolling Stone's Mankaprr Conteh in an apartment in Washington DC, Davido shared thoughts about his recently ended tour in America 'We Rise By Lifting Others,' mentioning that he draws inspiration for this mantra from the life of his parents.
He also talked about the effect the passing of his very close friend Habeeb Uthman Aka "Obama" or "44" had on him, saying that it threatened his resilience, as he was an inspiration for his latest single Stand Strong featuring American group The Samples…Continue Reading
Also on discussion was his next album, a project he said was basically complete ("A lot of bangers on there.") He said about the album, adding that it will likely feature more marquee American acts, as well as African up-and-comers.
OBO, as he is fondly called talked about the importance of African musicians having home fan base first before moving to the worldwide stage saying "I always tell artists, 'Always have that home love first. Then, you could take over the world," explaining it could make an artist stand out.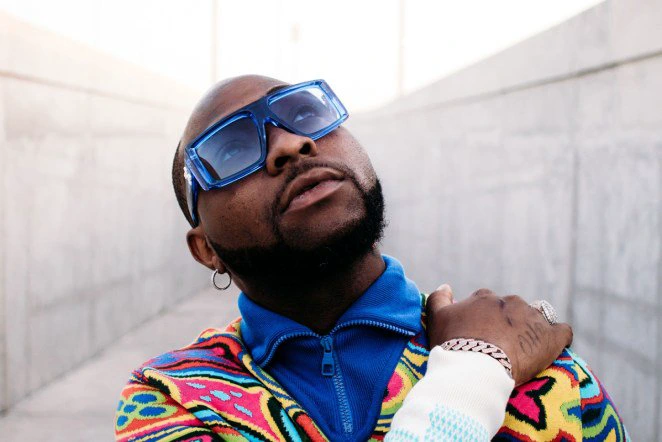 His collaboration with Cleveland Ohio rapper DaBaby was mentioned, citing that their friendship developed after he (DaBaby) hit him up to work a year or two ago. He said he and DaBaby bonded over their sense of vision for themselves and their careers.
Finally talking about his own dreams of finance, Davido said he wants to write a children's book featuring his children, something like a "Africanized" Dr. Seuss story. He's working on a documentary on his life now and hopes to make a biopic too, something covering life before and after fame: "It'll probably be a little pre, and have '10 years later' type stuff. Something like that. Still thinking."
A bit like his father, he's thinking of expanding his empire. "I want to own a big media house: shoot movies, documentaries, game shows, cooking shows, reality TV."