Wahala as yahoo boy finds out his girlfriend blocked his white client because he saved the contact as 'My love' (Video)
A dramatic scene between a suspected yahoo boy and his girlfriend who thought he was cheating on her has surfaced on social media.
Are you a Man 40 yrs and above? Do not miss the Vital Information, it goes off in 2 days! CLICH HERE to READ.
The girl was captured on camera confronting her boyfriend about the number he saved on his phone with the name 'My Love'.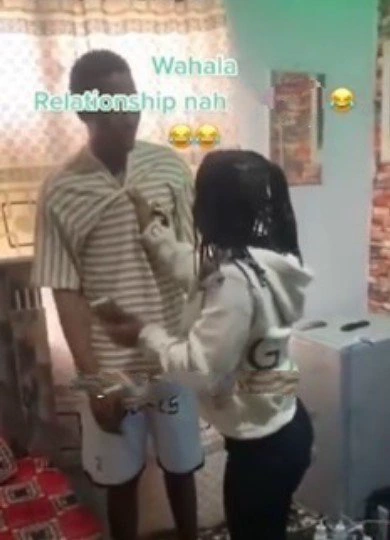 Just as he was trying to explain and asked for his phone back, the girlfriend revealed that she blocked the number, however, she did not know that it was his client.
When he checked the phone and saw that she really blocked his white client, this provoked the guy to anger and he shoved her hard to the bed before a friend intervened.
Watch the video below:
Someone please explain what happened here pic.twitter.com/a0imxHwXOw

— Naija (@Naija_PR) May 7, 2022