Uncertainty As Nigerian Governor, Deputy, House Speaker Are Absent in State
The absence of Governor Dapo Abiodun, his deputy, Noimot Salako-Oyedele, and the speaker of the Ogun House state of Assembly, Olakunle Oluomo, is causing serious worry in the state.
Vanguard reports that Governor Abiodun left the country for the United Kingdom to pay a courtesy visit to Asiwaju Bola Ahmed Tinubu recently while Salako-Oyedele is said to be in London.
Added to this, Oluomo is said to be in the United States of America for an international conference.
This vacuum in the state's three major seats of power has triggered fear, tension, and heated reactions from many.
On its part, the Peoples Democratic Party (PDP) has described the situation as "the height of insensitivity to governance."
This was the submission of the PDP's chairman in Ogun,Sikirulahi Ogundele, who spoke with journalists on the rather worrisome issue.
Ogundele stated:"Governor travelled out, followed by his deputy and the speaker; honestly, I am not disappointed since they don't have a direction since they're visionless. I am not disappointed.
"The annual independence day celebration will be coming up on Friday, let them just return to Ogun state and mark that day."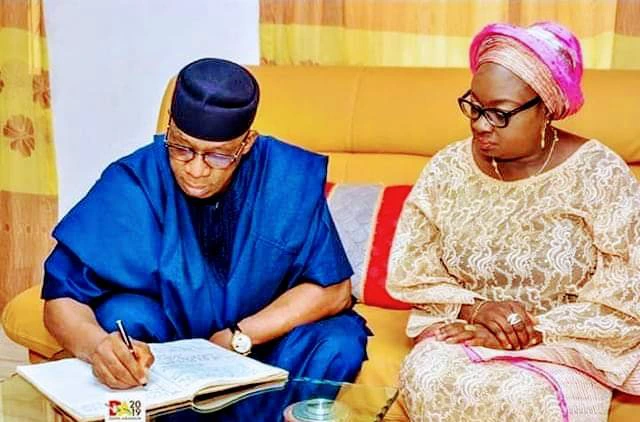 Meanwhile, Governor Dapo Abiodun has revealed his top priority in government few days after his father passed on.
Daily Trust reports that the Ogun state governor, Dapo Abiodun, on Wednesday, August 11, said his father, Emmanuel Abiodun, had asked him to respect the civil servants, pay them regularly and ensure that pensioners get their gratuities.
He said:"When I assumed office, my dad told me to be faithful to the oath of office I took, he said I should respect the civil servants, pay them regularly and ensure that pensioners get their gratuities and all will be well.
Governor Abiodun who described the demise of his father as "painful and a great loss to him and his family", said he broke down in tears when he received the news of the death of his father.
"I am greatly pained by his death, but slowly coming to terms with the fact that he is no more. He had a humble beginning, but a glorious end. My father was a humble man."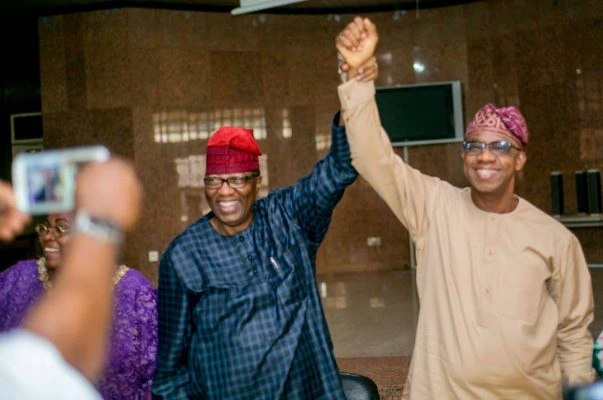 In another report, former Ogun state governor, Otunba Gbenga Daniel, has been urged his supporters to seek election into the Nigerian Senate to represent Ogun East Senatorial District.
Speculations began to swirl that OGD would be contesting for Ogun East Senatorial poll shortly after decamped to the ruling All Progressives Congress (APC) back in February.
Otunba Gbenga Daniel, the campaign manager for the former vice president and PDP's presidential candidate in the last general election, Alhaji Atiku Abubakar confirmed to a gathering on Friday, September 17, in Sagamu, Ogun state, Daily Trust reports.
The former governor who lamented poor representation at the National Assembly, especially from the South West said he has been under pressure to run for "national offices in 2023."
Though he said the occasion was neither the time nor the occasion to react to the clamour, he, however, agreed with the reasons alluded by his supporters.
SORRY GUYS, DUE TO THE CONTENT IN THE VIDEO, WE CAN'T POST THE VIDEO HERE, SO KINDLY CLICK HERE TO WATCH IT NOW