Two Pieces Of Advice Wike Gave To The South-South Governors On Issues Bordering The NDDC
The South-South governors had a closed-door meeting held at the Rivers State Government House in Port Harcourt, Rivers State on Monday, October 4, 2021.
Several issues were raised in the meeting. They agreed to set up a regional security outfit, which according to them will be launched soon.
They also spoke extensively on the issue of Value Added Tax (VAT), urging states in the region to join the suit filed by the Federal Inland Revenue Service (FIRS) challenging the collection of VAT by states.
But in this article, we look at two critical pieces of advice the governor of Rivers State, Nyesom Wike gave to the southern governors about issues bordering the Nigeria Delta Development Commission (NDDC).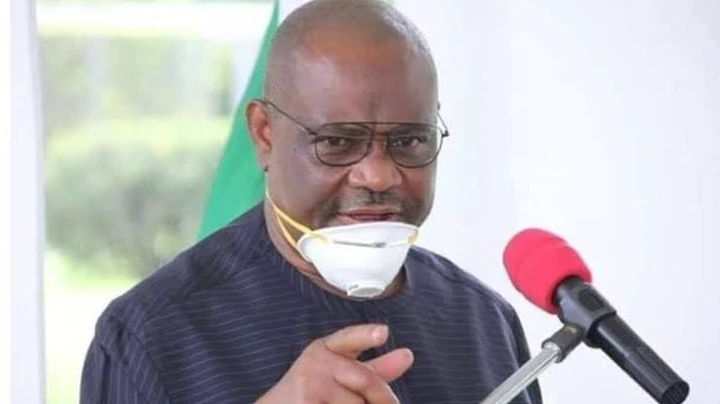 1. During the deliberation, Wike urged the governors to agree to mandate President Muhammadu Buhari to appoint a substantive board for the Nigeria Delta Development Commission (NDDC).
Recall that some days ago, Wike lamented the high rate of project abandonment by NDDC in the Niger Delta during the visit of the Vice President, Prof Yemi Osinbajo, and the Minister of Niger Delta Affairs, Godswill Akpabio.
Wike mentioned that the NDDC was converted to a cash cow for the funding of political aspirations and that was why there was stiff competition for the top NDDC positions like the managing director and the executive directors, which is why he asked the governors to jointly call on the President to appoint a substantive board for NDDC.
2. Another advice he gave to them as regards the NDDC is for them to call for the relocation of the headquarters of the Nigerian National Petroleum Corporation (NNPC) and head offices of international oil companies to states in the Niger Delta region.
Wike has always complained of the lack of synergy between NDDC and state governments in the Niger Delta which is why he demands that the headquarters be relocated to states in the region.
The governors also demanded that the report of the forensic audit of the agency recently submitted to the President be made public.
Meanwhile, the only governor that was absent during the meeting is the governor of Cross River State, Sir Ben Ayade.
Present at the meeting were the host, Governor Nyesom Wike, Governor Godwin Obaseki of Edo State, Governor Udom Emmanuel of Akwa Ibom State, and Governor Douye Diri of Bayelsa State.
SORRY GUYS, DUE TO THE CONTENT IN THE VIDEO, WE CAN'T POST THE VIDEO HERE, SO KINDLY CLICK HERE TO WATCH IT NOW