I Am Tired Of Hiding It__Comedian Ashmusy Says As She Shares Photos Of 6 Months old Pregnancy
Popular comedian and actress, Amarachi Amusi has shocked her fans recently when she posted photos of her pregnant. Not just a new pregnancy but a 6 month old pregnancy. This news took a lot of her fans by surprise.
In the photo which he shared, she was heavily pregnant. In the caption, she apologise to her fans and revealed that she had been posting old videos and photos all those times so that she can hide the pregnancy. She revealed that she is tired of hiding the pregnancy.
Check out the post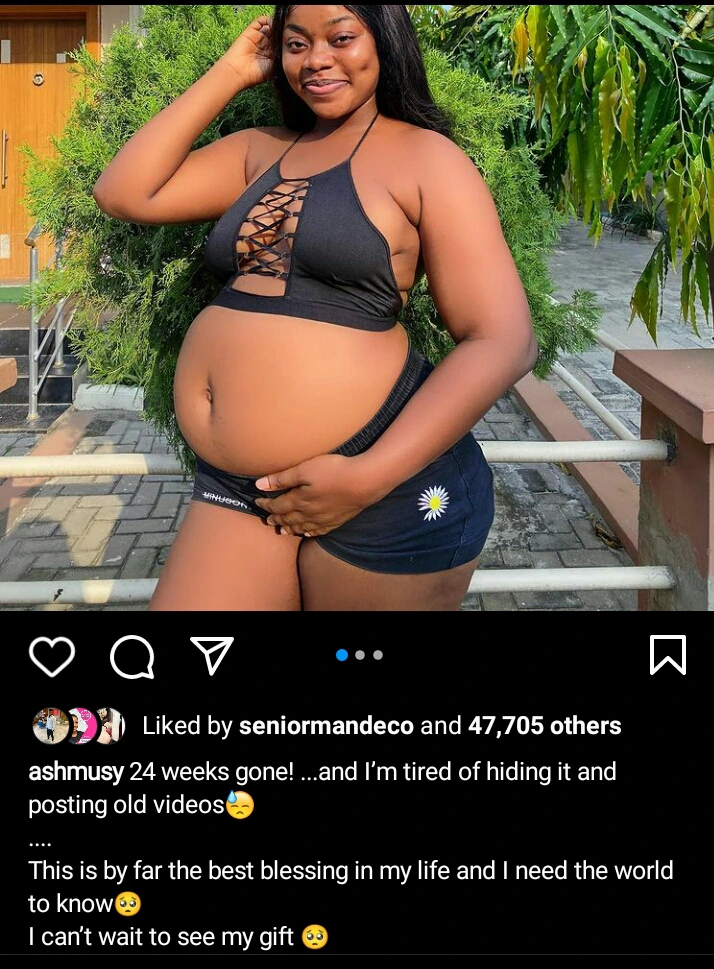 She continued saying she the pregnancy is by far the best blessing in her life and she wants the public to know that. She continued saying she can't wait to see the baby. The caption reads; "24 weeks gone!… and I'm tired of hiding it and posting old videos. This is by far the best thing that has happened in my life and I need the world to know. I can't wait to see my gift".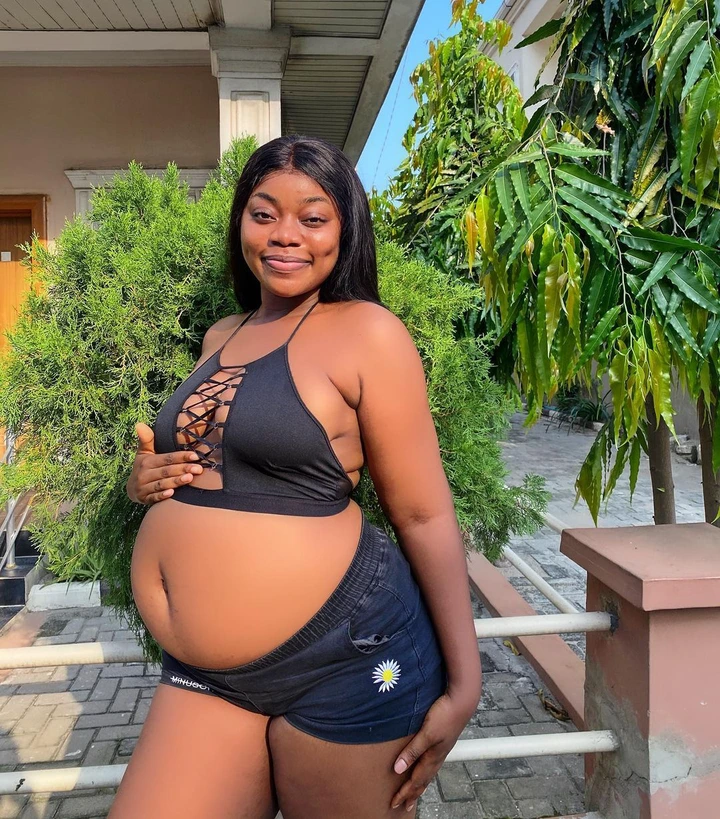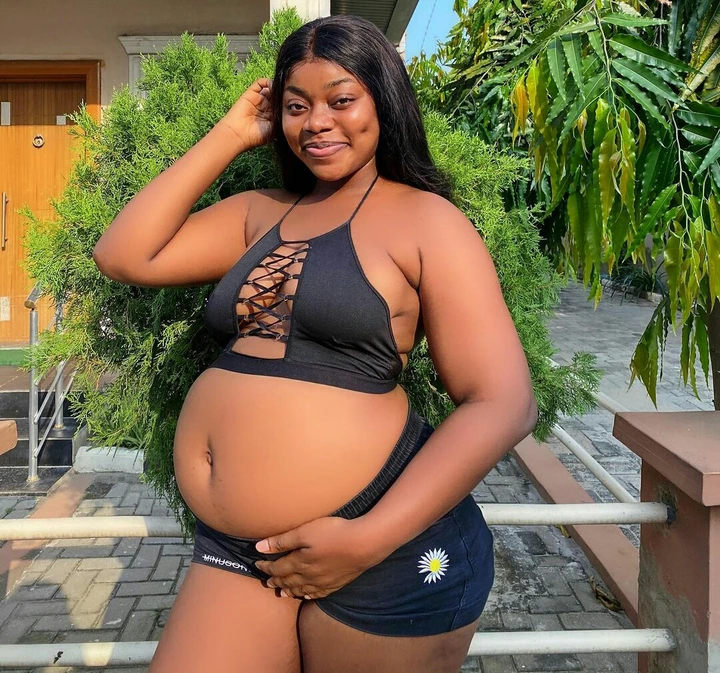 This post caused enormous reactions on social media as many of her fans are shocked. Some have even not healed from the effect of the shock. Many never expected her to be pregnant, some accused her of Photoshop and lying. Many of her fans also congratulate her and wished her a safe delivery. Check out some of the comments below
Comments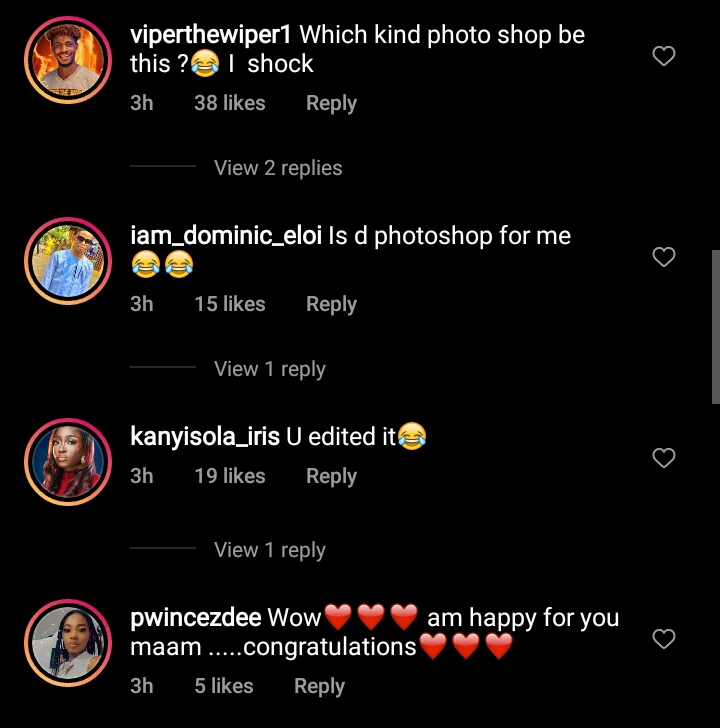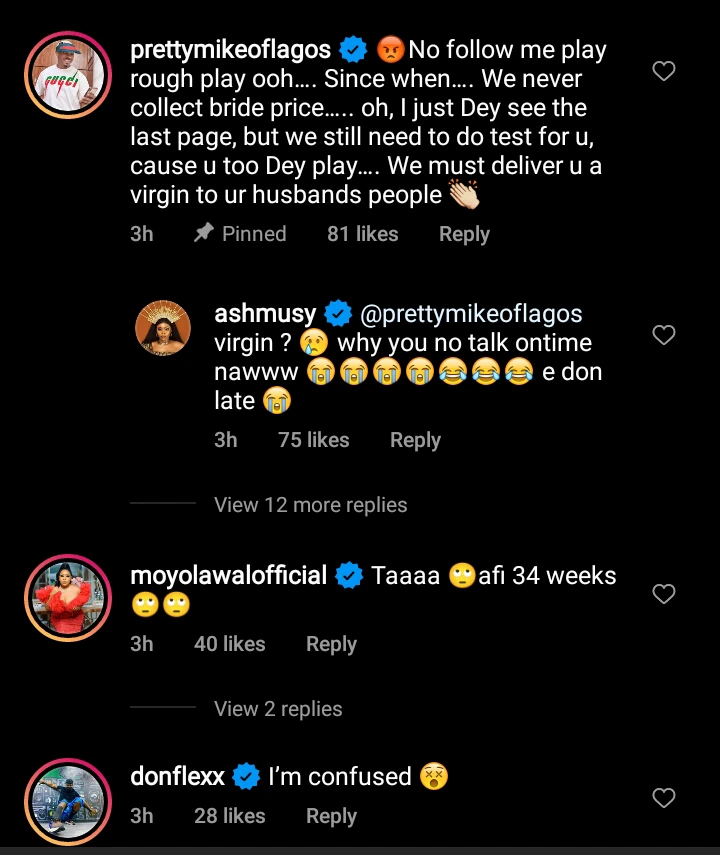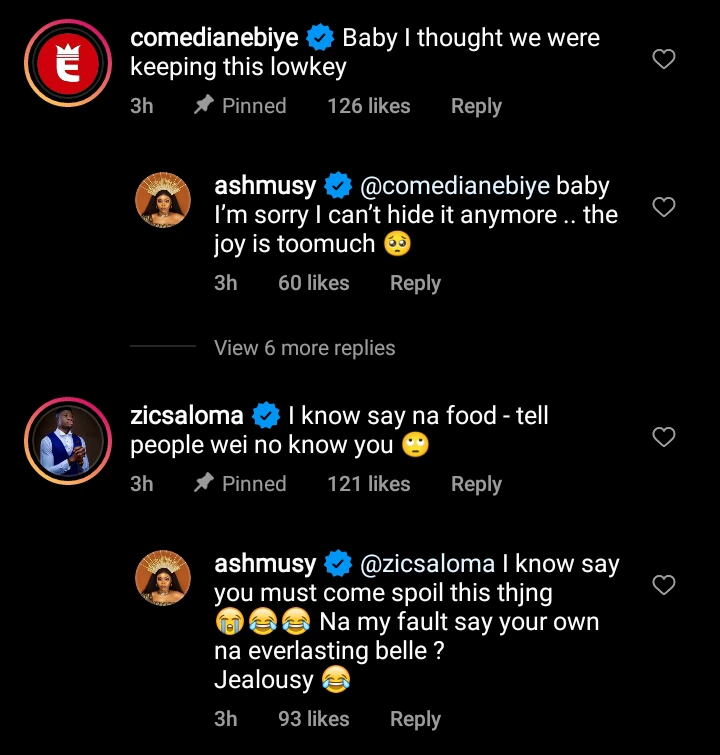 SORRY GUYS, DUE TO THE CONTENT IN THE VIDEO, WE CAN'T POST THE VIDEO HERE, SO KINDLY CLICK HERE TO WATCH IT NOW