Tinubu's Revelation May Work Against His Opponents As He Finally Opens Up About His Health
The National Leader of the ruling All Progressives Congress, APC, Asiwaju Bola Tinubu, has been in London for medical attention since the past three months.
Many of his political allies and loyalists have visited him there. President Muhammadu Buhari also visited him earlier before coming back to Nigeria. Many Nigerians have been asking why Tinubu has remained in London for medical attention for months. Others are asking what kind of health issues he has been battling with. All these questions have been yearning for sincere answers until Tinubu decided to open up.
What Tinubu revealed
At last Tinubu decided to speak up on his health condition. He disclosed that he is healthy but has only been undergoing physiotherapy in London. The APC National leader stated that he has been going through physiotherapy that he described as "gruesome" and nothing more. He made this known when the Norther caucus of the federal House of Representatives visited him.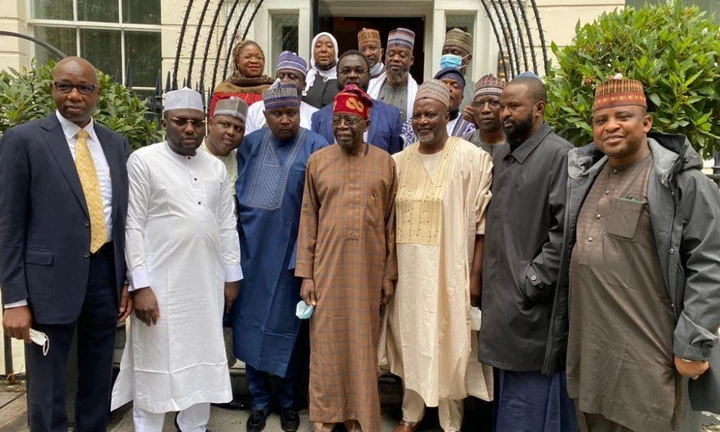 How Tinubu's disclosure may work against his opponents.
Poor health or medical incapacity is a big factor that opponents can use against a politician. Over the period, political opponents have been muting the idea that Tinubu is unwell and that could affect his chances of running for President in 2023 as many expect. In fact, some of his potential opponents may be planning to use this factor against him in the screening and campaign process. But, his latest revelation would have countered that point.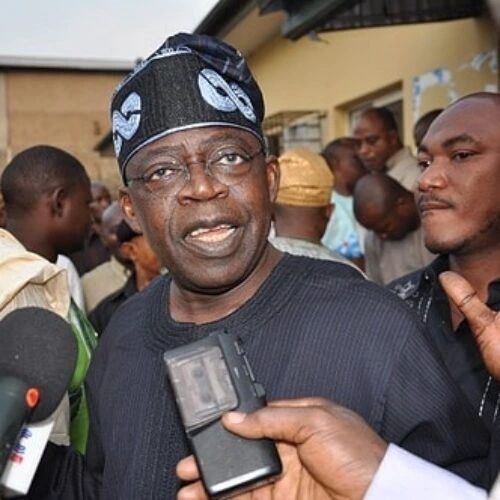 Also, Tinubu did not only make claims that he is well but he backed it up with actions on different occasions. How did he do this? In all the instances that political allies and other loyalists visited him, Tinubu was up and doing. He was awake, sat down and had a good talk with all of them. They could see him, touch him, have a handshake with him and have meaningful interactions with him. At the end, they took pictures with him as evidence. With these series of activities, Tinubu has supported his claim that he is healthy but only undergoing physiotherapy which could be concluded any time soon. With that, Tinubu has proved his opponents wrong by showing that he has the capacity and not incapacitated medically or by any serious illness.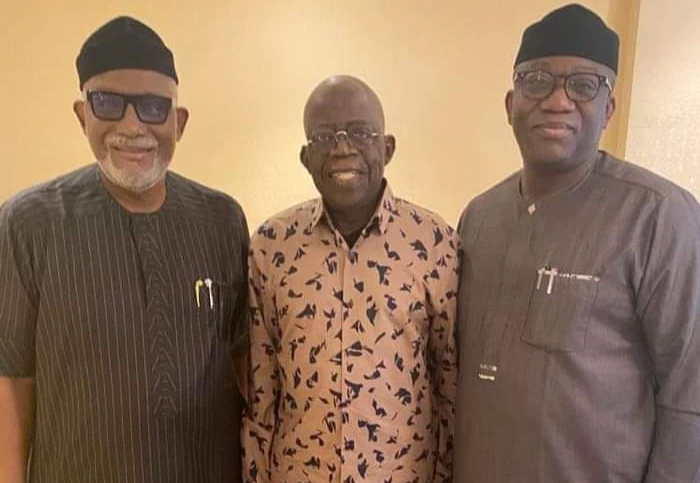 Finally, Tinubu's revelation will be supported by those that visited him. They came, saw and confirmed things for themselves. These politicians are from various parts of Nigeria. Some were from the South such as: Governors Babajide Sanwo-Olu of Lagos, Kayode Fayemi of Ekiti State among others. Some were from the North such as President Buhari, the lawmakers from House of Reps among others. If Tinubu is incapacitated, they would have leaked it. So, opponents would been weakened by the good number of top politicians that can testify of Tinubu's health condition after they visited him.
What are your thoughts on this article?
How Security Agents & Youths Rescued Abducted Air Marshal Smith Along Lagos/Ibadan Expressway
SORRY GUYS, DUE TO THE CONTENT IN THE VIDEO, WE CAN'T POST THE VIDEO HERE, SO KINDLY CLICK HERE TO WATCH IT NOW