Tinubu Visits Gombe,Seeks APC Delegates'Support For Presidential Bid
The national leader of the All Progressives Congress Party, Senator Bola Ahmed Tinubu, has visited Gombe State to seek for support from delegates and stakeholders as a precursor to actualizing his nomination as the party's flag bearer during the primaries.
His first port of call was the palace of the Emir of Gombe, His Royal Highness Abubakar Shehu Abubakar III.
Senator Tinubu sought for prayers and blessings to win the exalted position, which is the president of Nigeria.
The APC National Leader described the blessings of the traditional rulers as necessary for achieving the dream. He thanked the Emir of Gombe for making out time to receive him.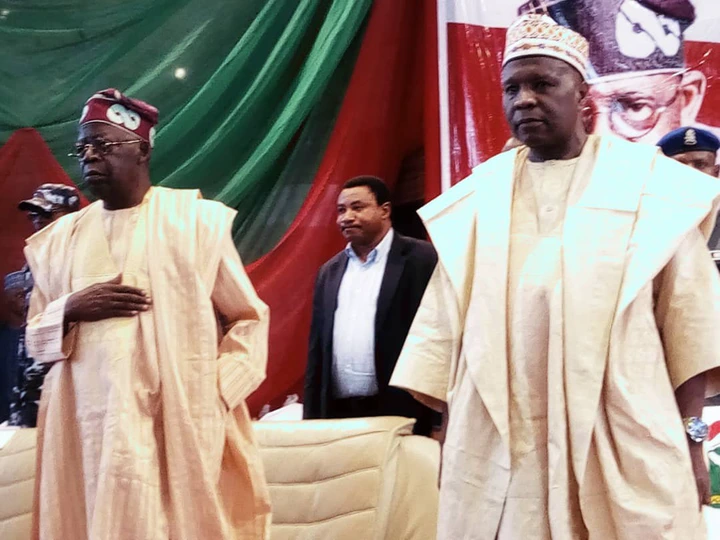 Senator Bola Tinubu disclosed that he was having discussions with Governor Muhammadu Inuwa Yahaya on practical ways of advancing the development of Gombe State.
"For us, we are always talking peace, stability, the unity of our dear country. I am glad I found a titled Yoruba eminent personality here and that is how Nigeria should be so that we all can continue to be one and one single entity," Senator Bola Tinubu said.
The presidential aspirant observed that Nigerians, irrespective of geopolitical zones, were linked with common culture and therefore prayed God would give the nation joy and happiness, so that its inhabitants could enjoy the growth and prosperity that abound in the years to come.
He explained that Nigeria was at a vantage position to engage in meaningful ventures, such as agriculture for local production, consumption and export.
Senator Bola Tinubu gave the assurance that if elected as President of the Federal Republic of Nigeria, he and Governor Yahaya would work together to make things better, by banishing hunger, as well as reset Nigeria's prosperity.
'Prominent leader'
Governor Muhammadu Inuwa Yahaya described Senator Bola Tinubu as a prominent leader and politician par excellence, who had the qualities to lead Nigeria.
"It is a known fact that Senator Bola Ahmed Tinubu needs no introduction anywhere in this country; he is a prominent politician par excellence and a leader examplified. Today is another special day for us; we are showcasing yet another very important person that we feel has those qualities that can lead this country and take it to the promise land and as such I have the belief that all the people of Gombe are really happy receiving you," said Governor Yahaya.
The Emir of Gombe, Dr Abubakar Shehu Abubakar lll, noted that the name Senator Bola Ahmed Tinubu was a household name in Nigerian politics. He described his record as a former Governor of Lagos State and subsequently National leader of APC as incredible.
"As a former Lagos Governor, your success on internal revenue generation has set Lagos on the part of sustainable economic independence," said Emir of Gombe.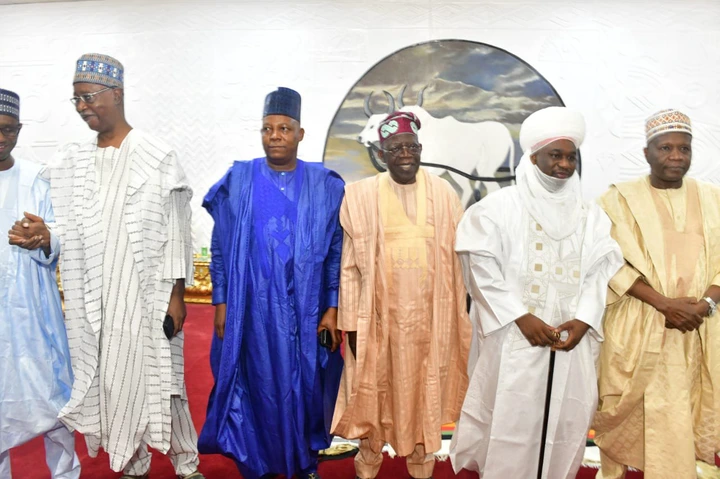 The royal father noted that Senator Bola Tinubu had carved a niche for himself in the nation's political history as a mentor to leaders and frontline politicians.
The royal father, however, appealed to politicians and their followers to observe decency and decorum during political debates and campaigns in order to shun all forms of violence and disorder.
He prayed for peaceful primary elections for all political parties and the general elections.
The former Lagos State Governor later had a meeting with APC delegates and other critical stakeholders.
Emmanuel Ukoh