Do You Think Uche Maduagwu Was Right When He Said Davido Is Broke To Ask His Friends For 1M Naira?
Actor Uche Maduagwu has disclosed his opinion towards Davido after he called out his fellow celebrities and told them to send him 1 million Naira each as a gift ahead of his 28th birthday on 21 November. He has revealed that Davido asked them to send him money because he has gone broke.
Do you think Uche was right when he said that Davido wouldn't just call out other celebrities like that if he wasn't broke? he said this in a video posted on Instagram. He was certain about it when he was disclosing what he thought about Davido asking his fellow celebrities to send him money.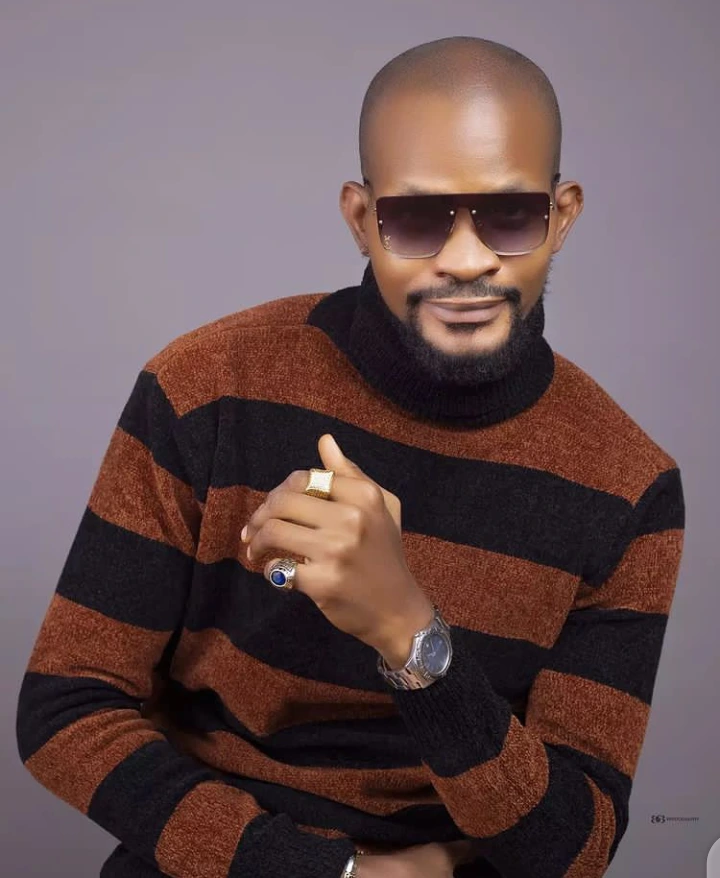 It's no longer news, that on Wednesday, Davido openly said, "If you are his friend, send me 1 million Naira to prove it". A lot of fans and fellow celebrities sent him money until the total amount got to 151 million Naira within some hours. So Uche is concluding that he can't just start such a challenge if he isn't broke.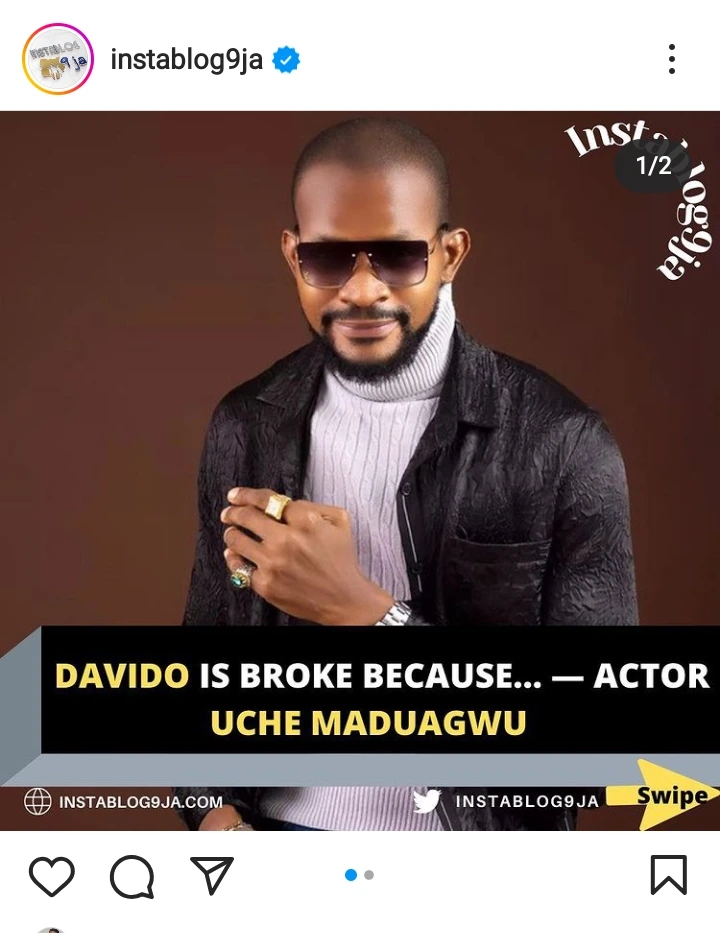 To me, I think Uche Maduagwu is wrong on this one. He is not right because Davido didn't start up that challenge because he was broke, he did it to check if the people he helped can reciprocate the same energy, he did it to test his friends and not because he is broke.
Victor can't just assume and act as if he was sure of what he is saying about Davido when he is not his account manager. Uche hasn't seen Davido's account balance, so he cannot just assume what he can't give proof.
View pictures in App save up to 80% data.
In conclusion, Davido deserved all the money he got ahead of his birthday, and he shouldn't be mocked or questioned for asking his fans and other celebrities to send him money because he is someone that has helped a lot of celebrities, so such favors were returned, and that doesn't make him broke.
WATCH VIDEO
SORRY GUYS, DUE TO THE CONTENT IN THE VIDEO, WE CAN'T POST THE VIDEO HERE, SO KINDLY CLICK HERE TO WATCH IT NOW