Tell Us How You Shared The N250m Else, I will Call EFCC – Uche Maduagwu Calls Out Davido
Controversial Nollywood actor, Uche Maduagwu has called out singer, David Adedeji Adeleke popularly known as Davido over the Two Hundred and Fifty Million Naira (N250 000 000.00) donation he got from Nigerians in recent time.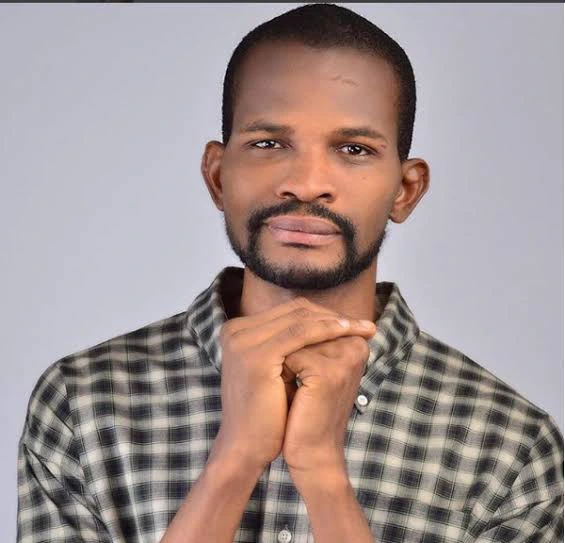 According to the actor who is known for airing his mind on social media over anything that pinches him, it is either Davido tell Nigerians how he has shared the money or he will call the Economic and Financial Crimes Commission (EFCC) into the matter.
While naming other promises he alleges that Davido made and could not fulfill in the video spotted on his Instagram page some moments ago, Uche said, the musician disclosed recently that he will share the money to beneficiaries on the 18th and 19th of December but up till now, nothing has been heard about it.
Lamenting in the video of how Nigerians always keep quiet over all disturbing issues, the Nollywood Star says, he will continue to press further until justice is done to the money donated.
Check out a portion of the Instagram post where the actor made the mentioned statement below. You can also click on this area to watch the video where he called out the musician.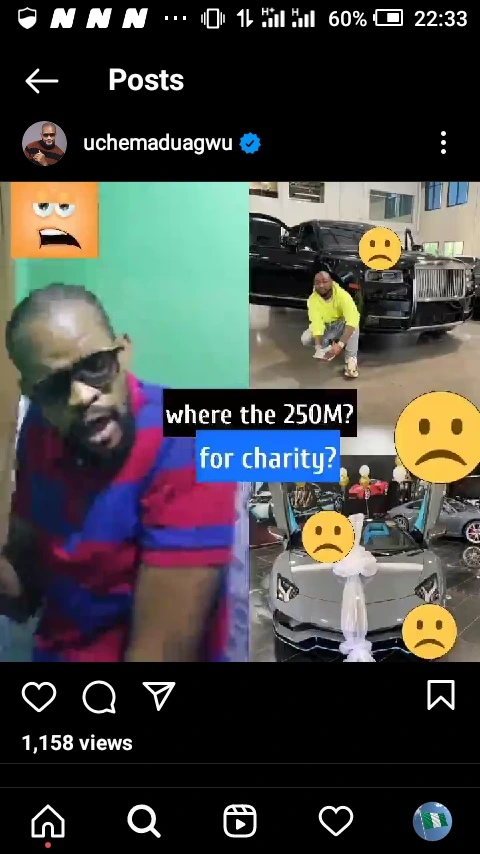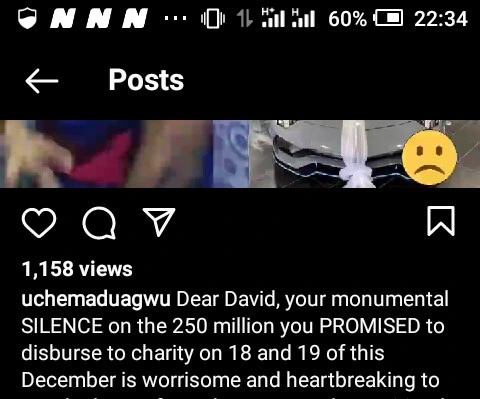 It will be recalled that weeks ago during Davido's birthday, several Nigerians at home and abroad, contributed money as gifts for Davido which he later agreed to share for some Motherless Homes across the country.
What is your reaction to this outburst from Uche? Do you think it is necessary? You can use the comment box below for your response.