Team Amazing Wins N1million In The Saturday Song And Drama Task
The Big Brother Housemates were given 2 tasks to perform today as part of the activities in the house.
They were tasked with creating a jingle advertising a detergent and also a short drama of not less than 5mins to indicate the high points in the power of the detergent brand and the drama will be judged creativity, originality, teamwork, brand integration, and clarity of message.
The instructions as read out by the Head of House Boma was that the housemates will pick colored cards from a box and form a team according to the colors they pick.
The teams were grouped into 4 groups named Colourful wow made up of WhiteMoney, Saga, Beatrice, Saskay, and Yerins. Team Amazing wow has Pere, Youseff, Jaypaul, Peace, Nini, and Sammie.
Classic Wow has Liquorose, Arin, Cross, Angel, and Princess as the team members while Team Wow Effect has Maria, Jackie B, Niyi, Emmanuel, and Boma.
There was mild drama before the presentation of the first task as Boma and Angel got into a shouting match after Big Brother instructed that the groups exchange their music notes.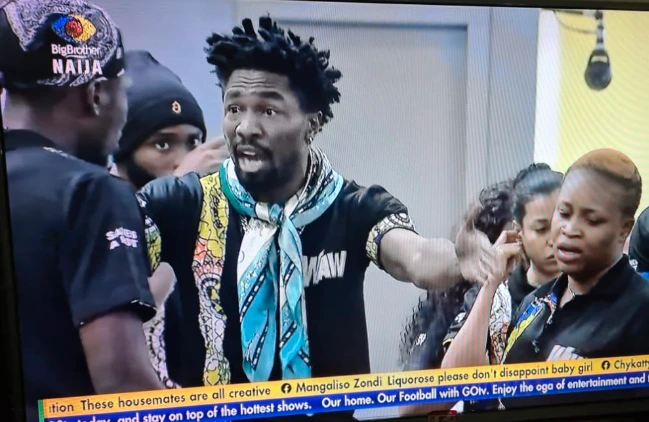 Boma went to Angel's group and asked them to release the other jingle notes to the other group and this caused them to get into a shouting match as Angel did not want to do that.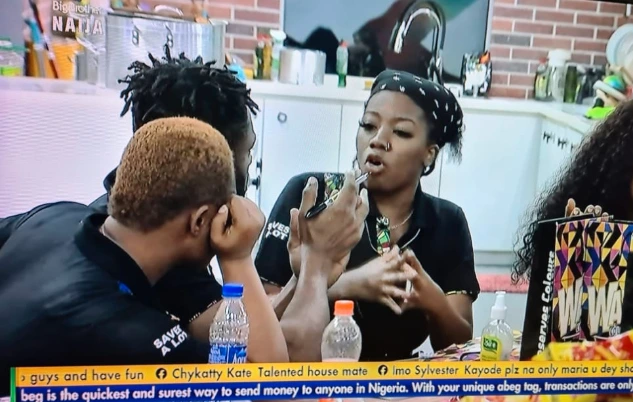 Other housemates were seen pulling Boma away from Angel as their arguments got heated but they eventually went back to their groups and performed both tasks in the arena.
All the housemates were rewarded with one year supply of the detergent for their participation in the tasks however the team that won the challenge is Team Amazing whose team members are Pere, Youseff, Jaypaul, Peace, Nini, and Sammie.
The team were rewarded with the sum of N1 million naira which will be shared among themselves.Read Full Articles>>>>>>>>>
SORRY GUYS, DUE TO THE CONTENT IN THE VIDEO, WE CAN'T POST THE VIDEO HERE, SO KINDLY CLICK HERE TO WATCH IT NOW