How Sunday Igboho Escaped Death, After His Boss "Double" Was Killed In Modakeke
Chief Sunday Igboho, who is currently in detention in Benin Republic, was one of the warlords who participated in the Modakeke and Ile Ife communal clash that happened between the year 1997 and 2000, before the former president of Nigeria, Olusegun Obasanjo resolved the crisis, through the committee that was set up, and was headed by Chief Olabode George, who happens to be the former military governor of Ondo State and the former vice chairman of the People's Democratic Party.
When the clash was resolved in year 2000, Chief Sunday Igboho, who was a professional motorcycle repairer before the ugly incident between Modakeke and Ile Ife, Osun State, couldn't return back to his former business, as he later joined the Osun State chapter of National Union of Road Transport Workers, NURTW under his late boss, whose name was given as Isamotu Double.
During their tenure, Chief Sunday and his boss mandated it that, all commercial motorcyclists in Osun State as at that time, must register under NURTW, despite the fact that the okada riders already have their own association, as this led to internal chaos between the NURTW members and okada riders.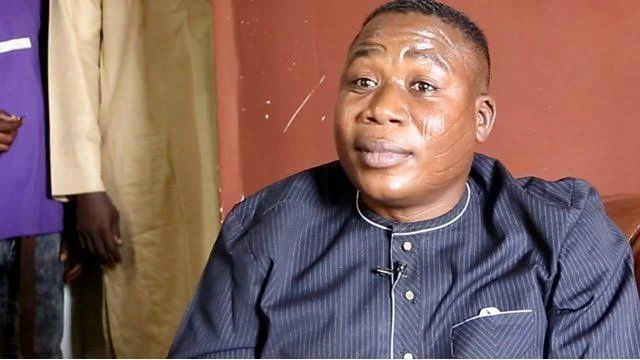 The situation was so ugly that people who came back to Modakeke after the communal clash, ran back for their own safety, as the two sides started attacking each other and killing themselves. The faction of the motorcycle riders was led by one 'Okirika', while NURTW members were led by Sunday Igboho and his boss, Isamotu Double.
During this time, Modakeke Peace Committee was set up to resolve the matter between the two sides, that was headed by Mr Yekin Awopetu and it was when the committee was set up that peace makers and police operatives started raiding garages, and apprehending any okada rider or NURTW member they see and along the line, Okirika, who was leading motorcyclists was apprehended, while Isamotu Double and Sunday Igboho resisted arrest.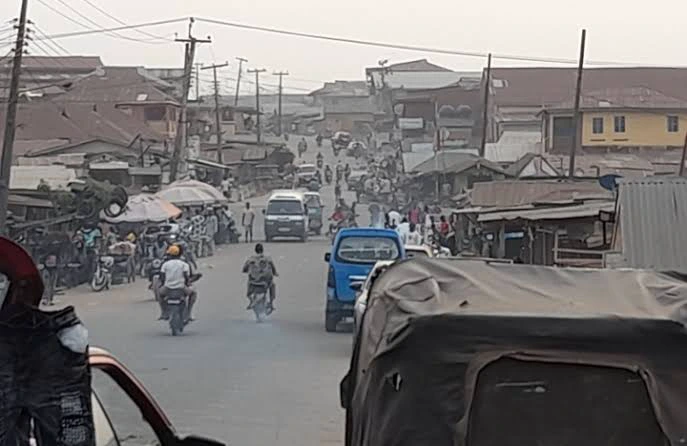 When youths in the region saw this, they went on rampage and planned and kill Double and Sunday Igboho, as they were labeled as the main cause of the trouble but, Sunday escaped from them while Double was not lucky.
On the day they were to kill Sunday, he fled to a police station in the town and when the angry youths invaded the station, police operatives allowed him to jump through the fence of the station and he escaped to Ibadan, as his car that he parked outside the station was burnt down.
It was after Igboho was chased out of Modakeke in Osun State, that he fled to Ibadan and started living there.
SORRY GUYS, DUE TO THE CONTENT IN THE VIDEO, WE CAN'T POST THE VIDEO HERE, SO KINDLY CLICK HERE TO WATCH IT NOW