South Africans Turn a Very Big Pothole Into a Swimming Pool To Mock The Government
Some South Africans turned a very large pothole into a swimming pool in a neighbourhood that is characterized by shacks. The people deliberately started swimming in the big pothole at the centre of the road and made videos of it. This is purposely done so that the government can see what they are suffering now that the local government is approaching and people are campaigning. Even the ANC is also asking for one more chance to prove that they are the best for South Africans. The Democratic Alliance insist they have the best policies, and the Economic Freedom Fighters political party is saying that they are coming for economic reforms, while ActionSA said that it is time to put South Africans First in every facet of the society and economy. Different political parties, yet many people are languishing in abject poverty, lacks, penury and wants.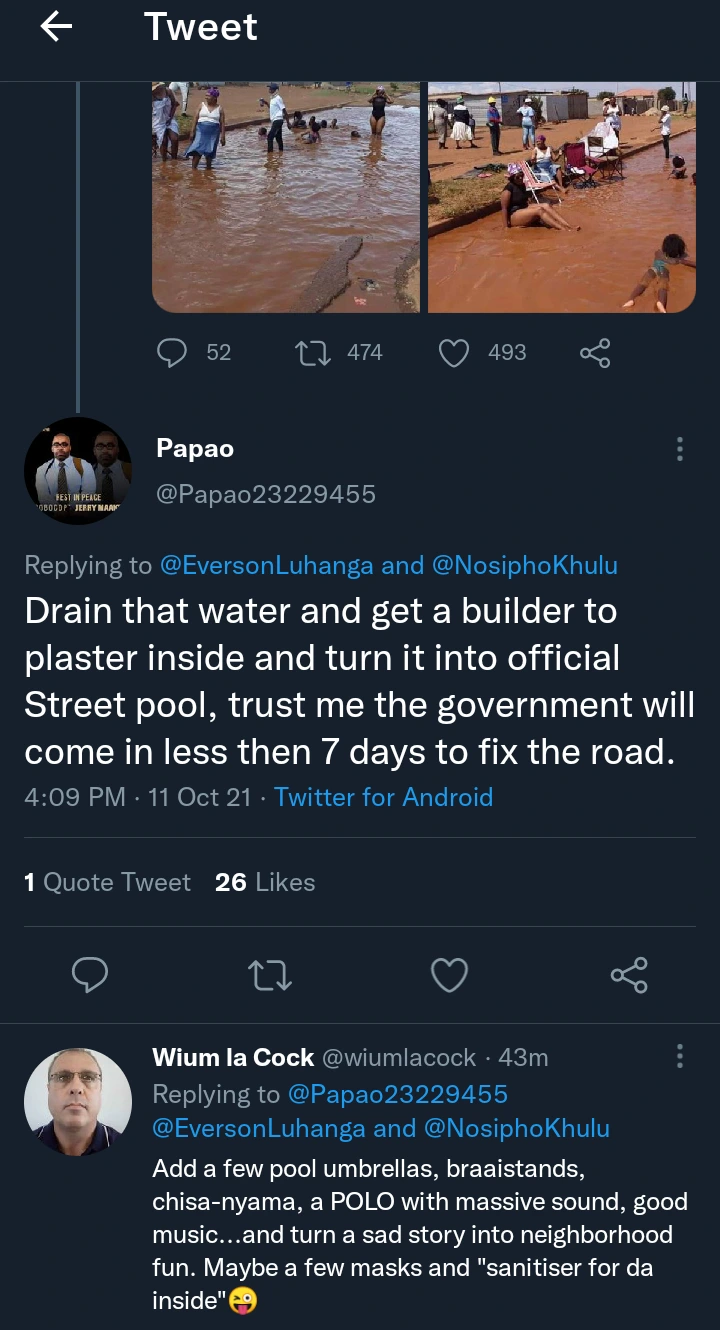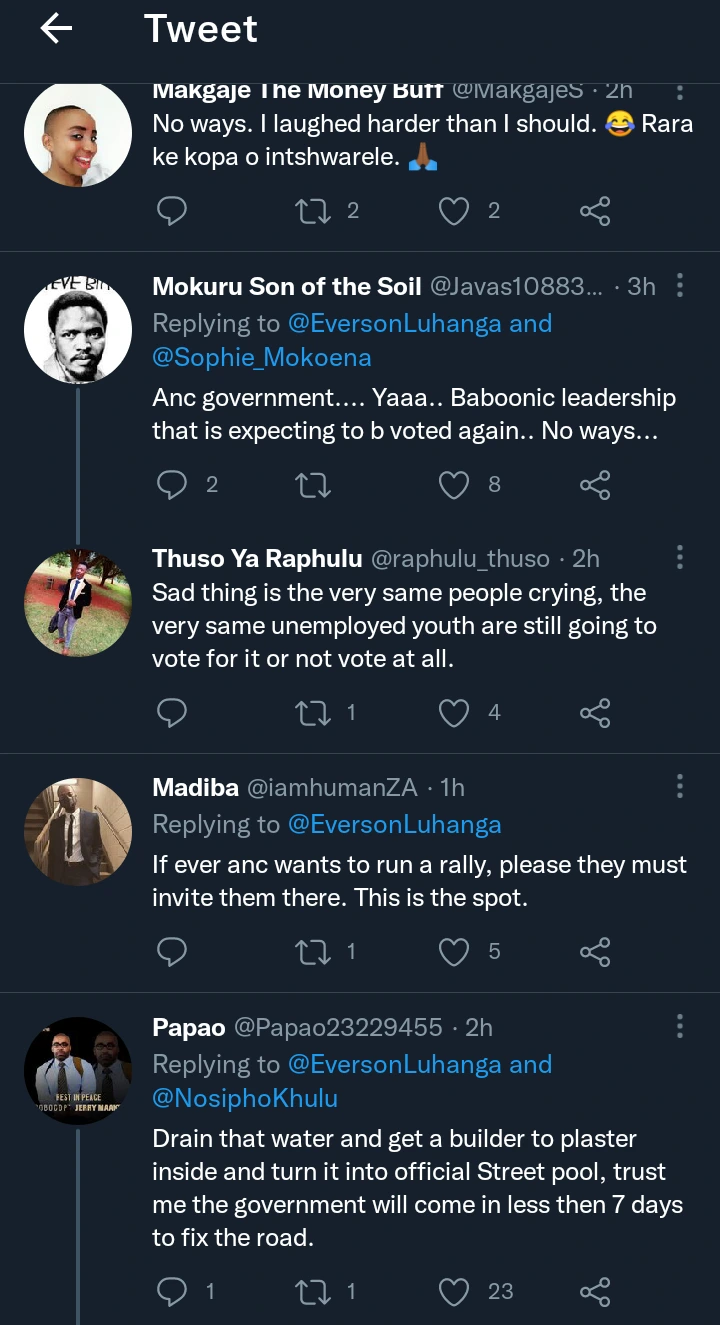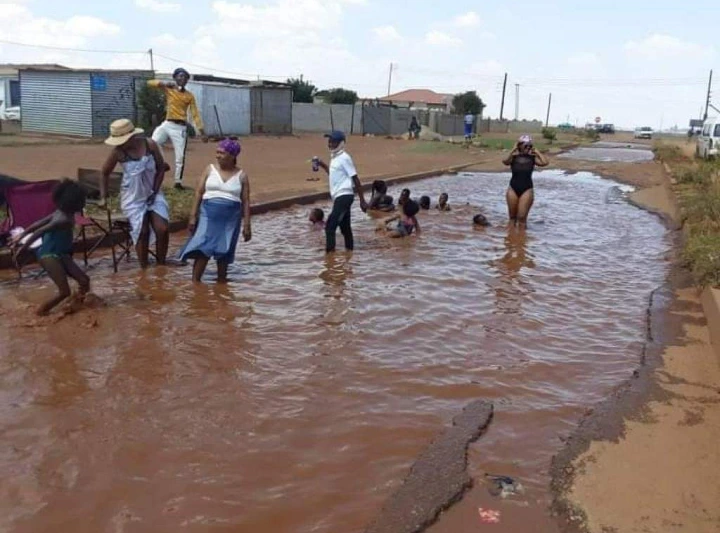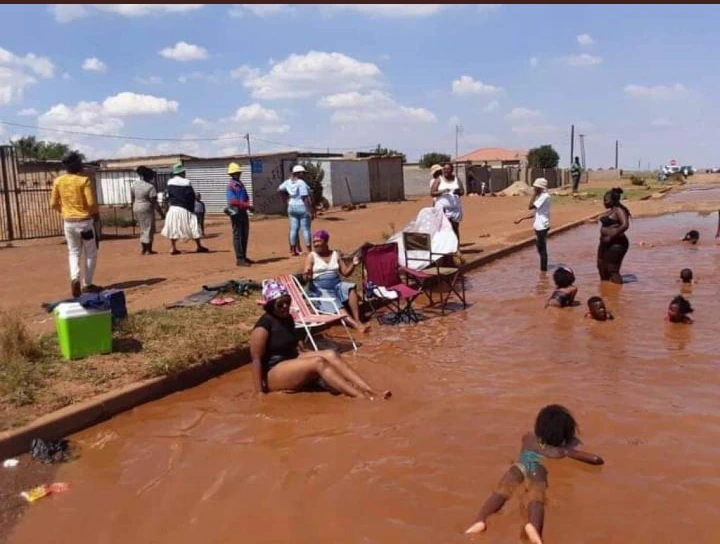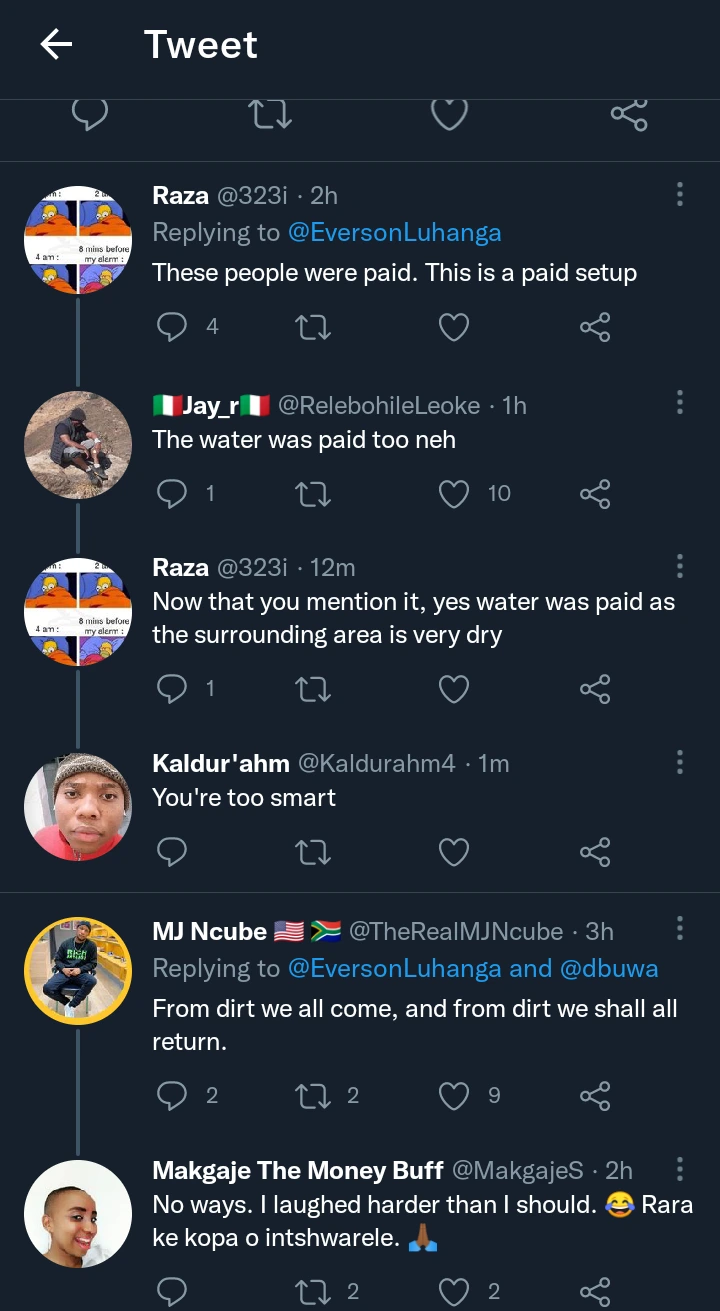 The man who posted this on social media, Twitter, precisely said, "This largest pothole has been turned into a swimming pool. Ward 26 Evaton". But many people are not pleased that the community are swimming in such a body of stagnant, dirty water. A lady while reacting to the pictures said that these people can successfully pass their message without swimming in the dirty water. Some people believe they the children swimming inside the Potholes may contact some contagious diseases. Yet, other people believe that they must have been paid to swim inside the Potholes because no one will venture into swimming in such a dirty, filthy and stagnant smelling water. A Twitter user said, "Sad thing is the very same people crying, the very same unemployed youth are still going to vote for it or not vote at all. I am sure someone cut a ribbon when this pothole turned into a pool, followed by a considerable buffet with free alcohol". The community is lamenting the sorry State of their roads.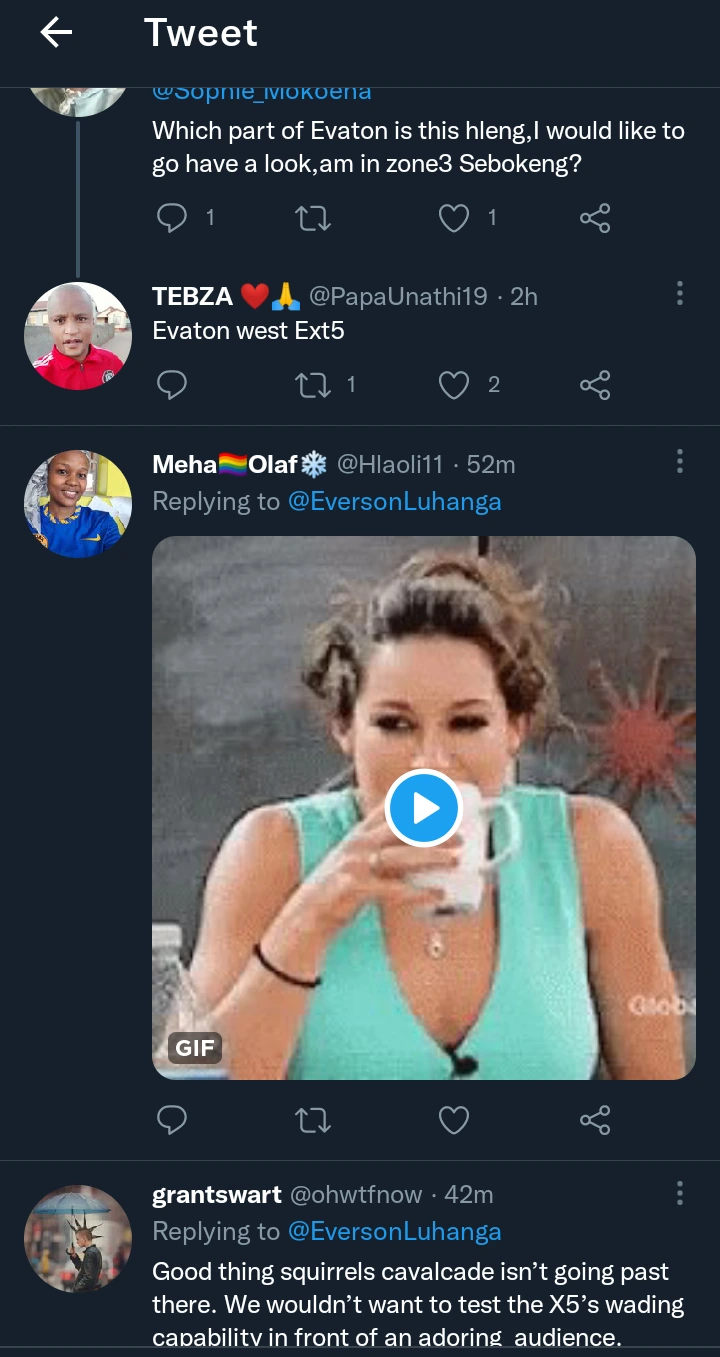 Many people have been reacting to the pictures and as usual, the major blames are going to the ANC, which is the ruling party. The ANC to have not been denying that they are in charge, they said that they are doing their best and will be needing more votes to enable them to serve South Africans better. A Twitter user advised them, "Drain that water and get a builder to plaster inside and turn it into an official Street pool, trust me the government will come in less than 7 days to fix the road".
SORRY GUYS, DUE TO THE CONTENT IN THE VIDEO, WE CAN'T POST THE VIDEO HERE, SO KINDLY CLICK HERE TO WATCH IT NOW