Solomon Buchi Is Blowing Hot As He Leaks Chats And Videos.Bobrisky Sent To Him
"My darling it's loading…." – Solomon Buchi blows hot as he leaks chat and videos Bobrisky sent to him (Screenshots)
Are you a Man 40 yrs and above? Do not miss the Vital Information, it goes off in 2 days! CLICH HERE to READ.
Nigerian life coach, Solomon Buchi has leaked his chat with controversial crossdresser, Idris Okuneye.
The duo have been clashing on Instagram after Bobrisky claimed that he employed Buchi and gifted him the sum of N100k.
Buchi had called out Bobrisky over his shade to fellow crossdresser, James Brown following his admission to UK university.
Sharing their chats on Instagram, Buchi wrote to Bob,
"Hi @bobrisky222, the mummy of Lagos. Three years ago, in the comment section, your ex bestie, Tonto Dikeh, said she'd give me 150K to buy a new phone, and you publicly stated that you'll add 100K and asked me to DM my account number which I did. I showed gratitude.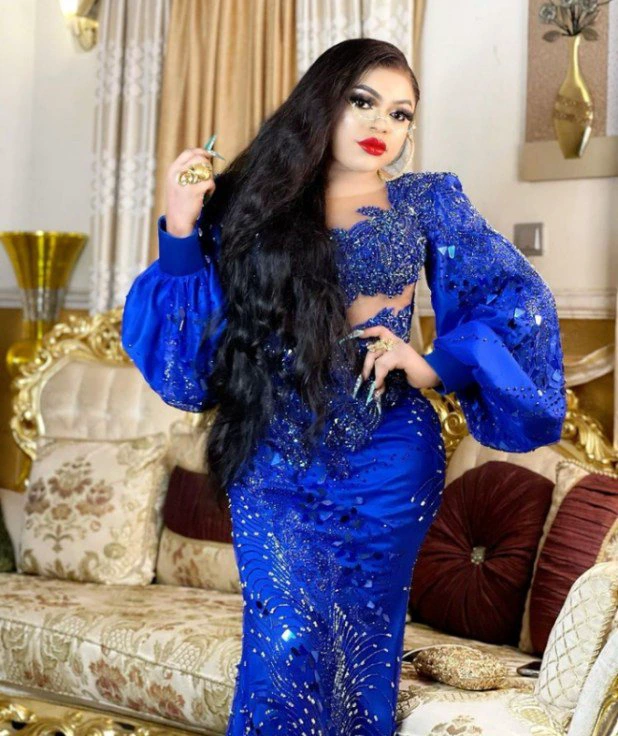 After that, you gravitated towards me and needed my writing services obviously to improve your mediocre brand outlook. I get a headache reading from you, your money can't even buy you articulation and effective communication.
With you, I slashed my price to a miserly amount. I charged 30K per article three years ago, but you wanted me to write 12 pieces for you for 35K a month. Lmao. Meanwhile you were in Dubai, flaunting money, left over food and ostentatiousness.
But you can't pay me 100K as of 3 years ago. At some point, I decided to do a few writings for free for you. You're obtuse, because if you weren't, you'd realize I did it so I'll pay you back, cos you felt cos you gave me 100K meant you own my skill.
Bobrisky, I wrote a rejoinder that went viral for one woman who attacked you. I've written captions for you. Writings that made impressed people and as expected they knew you lack the mental acuity to even write that.
You said you employed me. Idris, you did not employ me. I wasn't on your pay roll. I actually stepped back when I saw how much of a mixture of trash and toilet you are. You are unprofessional. Highly entitled. Bob, because you gave me 100K to add get a phone 3 years ago doesn't mean I'll lick your ass, ewww. No sir, no man. I don't do that.
These are all the screenshots. I distanced from you. No, I'm not going down to your level, I just want people who don't know how belligerently ignorant you are to know. You're classless, obnoxious, appalling. You don't have friends; nothing good lasts long around you! Everyone you've ever given to, you want to bully. I am not one of them. I am Solomon Buchi, I am Solid.
People are scared to call your utter foolery out because of your audio money lol. Not me. You're famous, bobrisky, but you're not relevant. There's a difference. You can have 3m followers and be D-U-M-B!!! Drown in your low self esteem alone. Idris. Cheers man!"