Rotimi Chibuike Amechi Reveals-"This Is Why My Father Gave Me A Yoruba Name"
Rotimi Chibuike Amechi has revealed why he was given a Yoruba name despite the fact that all other of his names are Igbo. The current Minister for transportation shared this to clear the suspicion hovering round his controversial name. He accredited the additional yoruba name to the reason that it came into being after his father wanted him to be like a Yoruba lawyer that he so admired.
"My father loved one Yoruba lawyer called Rotimi. He dreamed to make me be like that smart lawyer, Rotimi. My name Chibuike Rotimi Amaechi is igbo and Yoruba only. I took the Yoruba name in admiration of the lawyer, but my birth names are only igbo names Chibuike Amaechi." Gerrad Moreno Says For me they are the best team in Europe
He further stated before the National Assembly that he is an Igbo man. He noted that he is not ready to allow any man deprive him of his Igbo heritage. He also revealed that only those who wants to be sectional would want to to say that he is not Igbo.
"I am an igbo man. Let know one deny me my Igbo heritage, birthright, ancestry, please! Unless you want to be sectional and deny the Igbo people."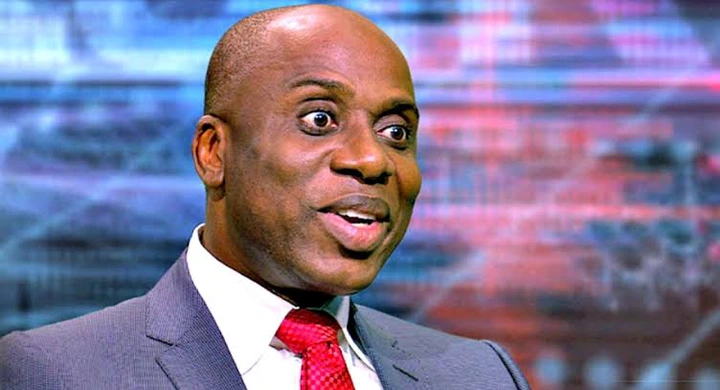 "I have made my self clear to National assembly, repeatedly, that I, Chibuike Amaechi from Ikwerre, am an Igbo man. Our people are Igbo people", he said.BBN-3 Things I noticed in WhiteMoney's character that shows that he is a good man
The above information was shared by a popular Nigeria please politician known as Joe Igbokwe. He is a member of the ruling All Progressive Congress party (APC). He is in total support of the APC family and advocates for it on all of his posts.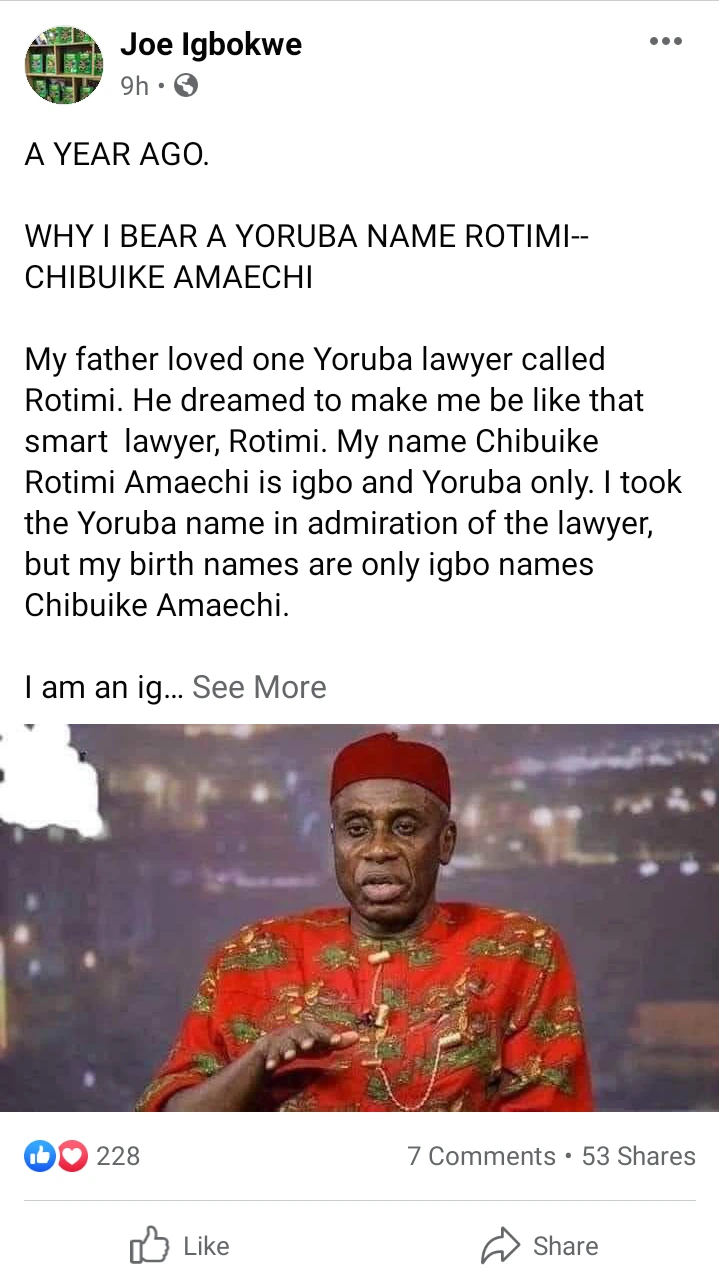 What are your views concerning this?
SORRY GUYS, DUE TO THE CONTENT IN THE VIDEO, WE CAN'T POST THE VIDEO HERE, SO KINDLY CLICK HERE TO WATCH IT NOW