Romelu Lukaku might have made a mistake by saying he doesn't like the way Tuchel uses him
Romelu Lukaku remains Chelsea's topscorer this season, the Belgian striker has scored 4 goals in 7 appearances. However, everything does not look so good for the striker because he has not scored in his last 4 games.
Before the UCL game between Chelsea and Juventus, Antonio Conte(Inter Milan former manager) made it clear that Thomas Tuchel has not found the perfect way to use Romelu Lukaku.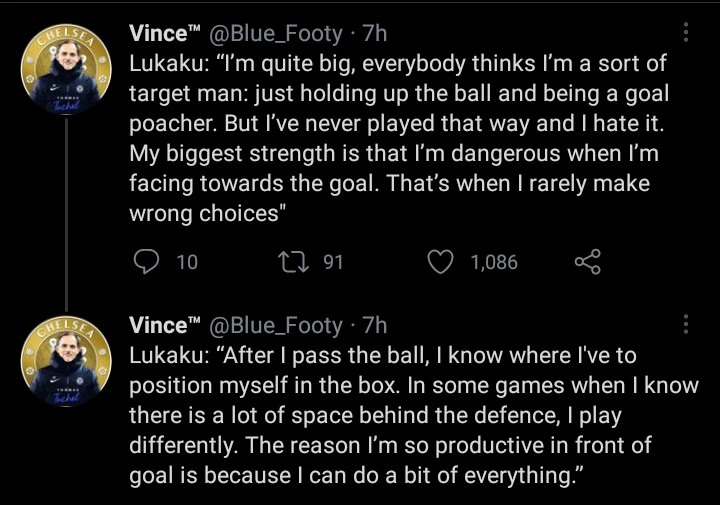 Romelu Lukaku have recently made some comments about the way Tuchel uses him. The Belgian striker made it clear that everybody thinks he is just good in backing the goal post while building up play but that he is wrong. He added that he hates playing that way.
Thomas Tuchel uses Lukaku that way and I believe that was what made the Belgian striker to speak in that manner.
To some extent, Lukaku might be right by pouring out his mind but Tuchel might get annoyed with such comments.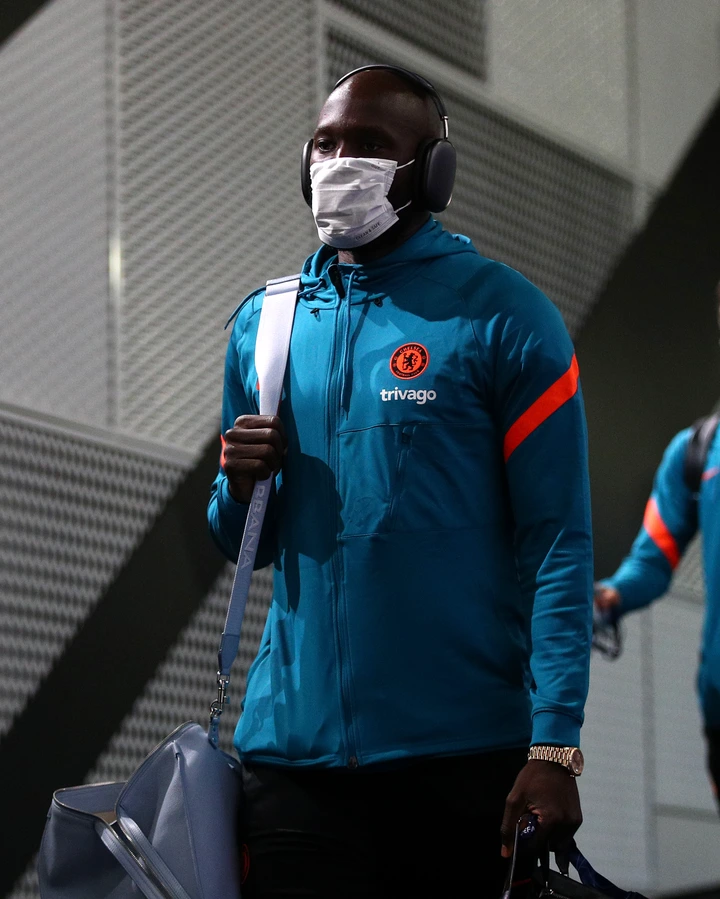 Players do not tell their managers the way they will be used. Lukaku made that comment in public, he should have made it private instead of telling the whole world.
I think Lukaku made a great mistake by saying those words.Lukaku's words and that of Antonio Conte are exactly the same. Conte made it clear that Lukaku should not be limited at the center alone, he should be allowed to switch wings just like Timo Werner.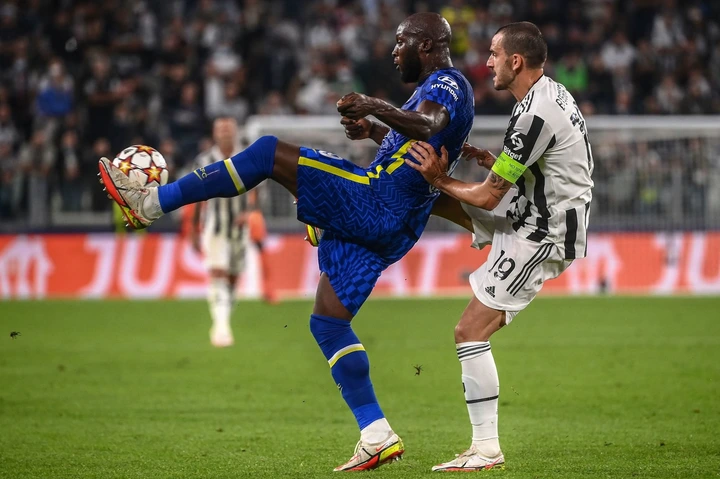 Lukaku scored his last goal against Astonvilla(EPL), he netted a brace after so much struggle. He has not scored a goal since then although he is putting so much effort. Thomas Tuchel might not have found the best way to use him but the German manager is striving to do so.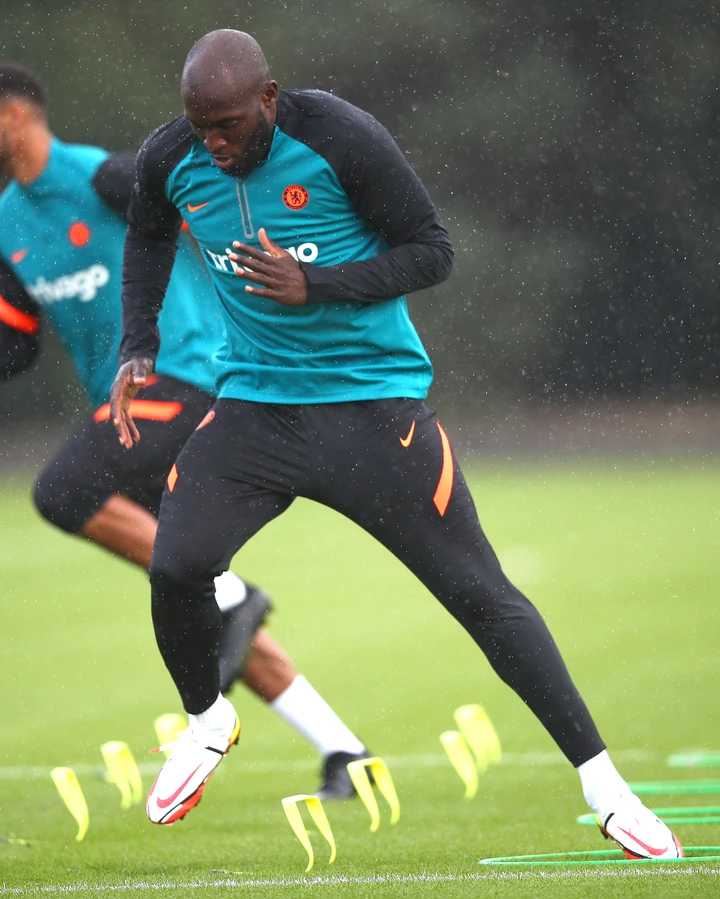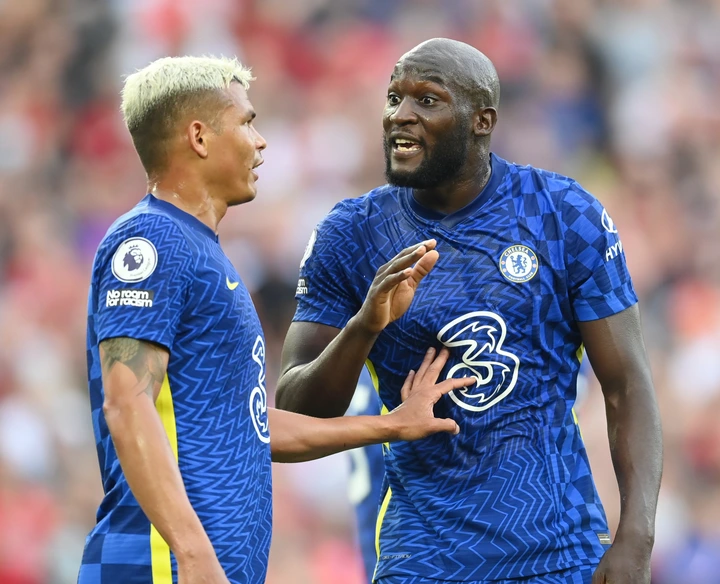 Click To Read Full Articles
SORRY GUYS, DUE TO THE CONTENT IN THE VIDEO, WE CAN'T POST THE VIDEO HERE, SO KINDLY CLICK HERE TO WATCH IT NOW