Reality star Couple break off their engagement and calls it quits
Ultimate Love first premiere was in February 2020. The reality show was about single people who were looking for love. It was broadcasted on DSTV variety channel. The content was Nigerian as it was hosted on the Big Brother house in Nigeria. The show had a twist when David who had sworn to Rosie he was gonna choose her but did not, he chose Precious who was reportedly his girlfriend outside of the house.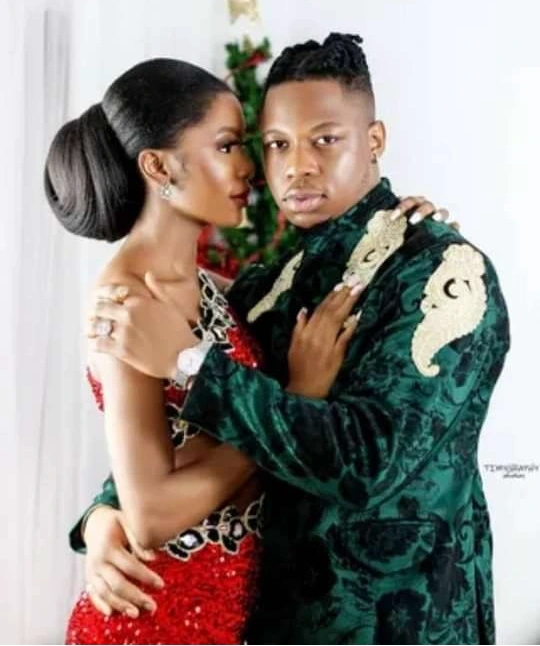 However the youngest people in the house chose each other. Iyke and Theresa. They became favourites to their peers and age mates and people who believed their love could be real. The young couple had mutual respect for each other and the old ones could have learnt a thing or two from them.
Iyke had a matured mentality however he had a problem with Theresa's thin body that he would complain about it to other housemates. Theresa felt Iyke was controlling and bossy sometimes but they worked through their relationship in the house and conquered obstacles.
The couple were part of the top 2 in the house, they were against Roksie( Kachi and Rosie)who won the season but couldn't be together they broke up a few months after the show. Iykeresa bet the odds and although they didn't win the show their love continued outside the house. Their love won. A lot of people thought it would be unbreakable.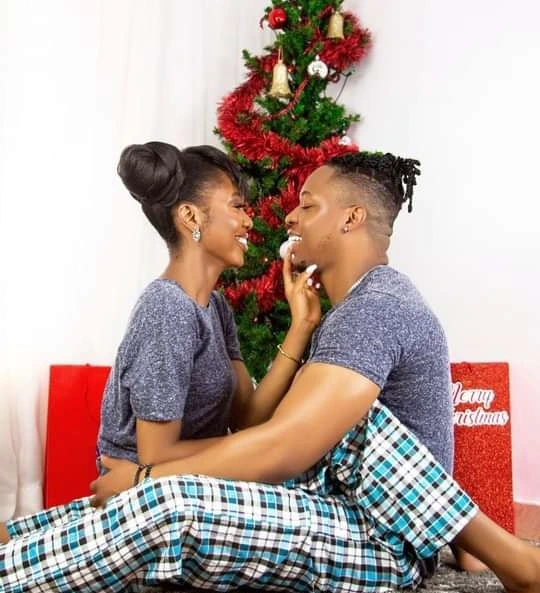 The couple got engaged in May however Theresa has announced that they have called off their engagement and have decided to part ways.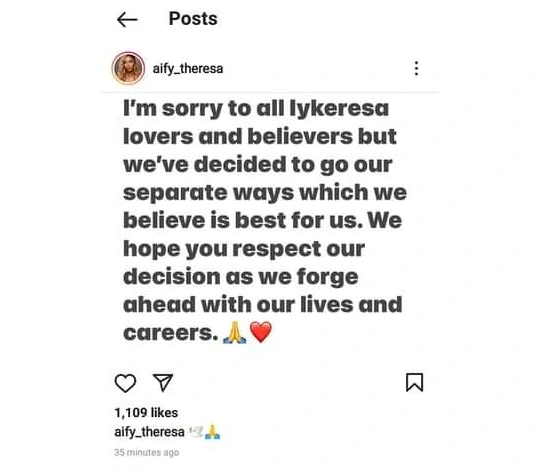 It has ended in tears for the two love birds. If the winners of the show called off their engagement so can the first runner ups. Love is never easy and sometimes other things are just not meant to be. Wedding jitters could be a huge contribution to this seperation or they couldn't pretend anymore.
What are your thoughts?
Source:https://www.instagram.com/p/CSZHjLSL5te/?utm_source=ig_web_copy_link
https://www.facebook.com/groups/633154747526141/permalink/1014218336086445/?app=fbl
SORRY GUYS, DUE TO THE CONTENT IN THE VIDEO, WE CAN'T POST THE VIDEO HERE, SO KINDLY CLICK HERE TO WATCH IT NOW