People Say Marriage Is A Scam After A Lady Shared How She Used To Look Before She Got Divorced
People say after a lady who goes by the name of Hlengiwe Bila shared pictures of herself when she was a married woman, and a picture of herself after she got devorce. It is no secret that many marriages don't even last five years, we have seen well-known couples going their separate ways few years later after getting married.
Hlengiwe shared her pictures with the purpose of showing people that marriage some time can take away your Clow, and makes you believe that you don't deserve to look beautiful. In this first picture, it can be seen that Hlengiwe Is a little bit darker compared to the second frame after she got devorce, her skin is glowing "Married VS Divorced" She captioned.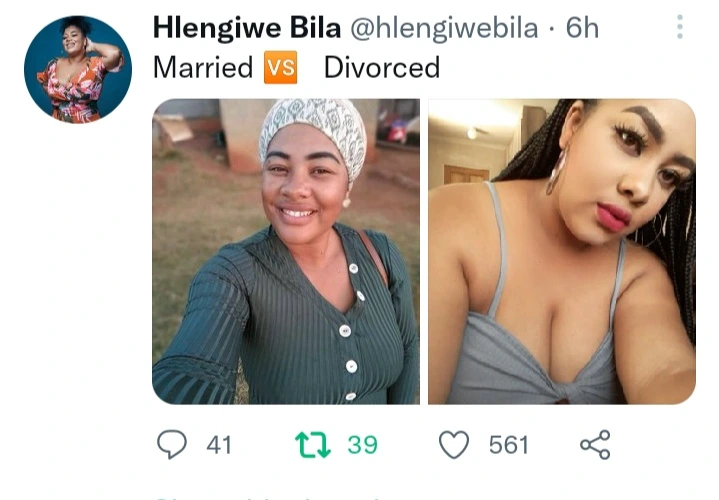 People hopped into the comment section and shared their views. Many people saying that this lay is not looking stunning now that she is divorced "Marriage is a scam suka" said a Twitter user. "Divorce is treating you well. Clearly you are a true independent woman" said another Twitter user.




View