Owo Church Attack: Ondo Govt Cancels June 12 Democracy Day Celebration
Following the ugly incident of the killing of more than 40 innocent Catholic Worshippers @ st Francis Catholic Church Owo while several reportedly injured in the attack carried out by unknown gunmen during the church service on Sunday last week,Ondo State government has cancelled the yearly democracy day earlier for June 12.
In a circular made available to newsmen, indicates that state government could not longer go on with the already scheduled activities commemorating democracy day due to the gruesome killings of Catholic Church Worshippers in Owo which generated public outcry across the country and abroad.
The circular further stated that, Ondo State still mourning the departed souls in the ugly incident .
Copy of the letter.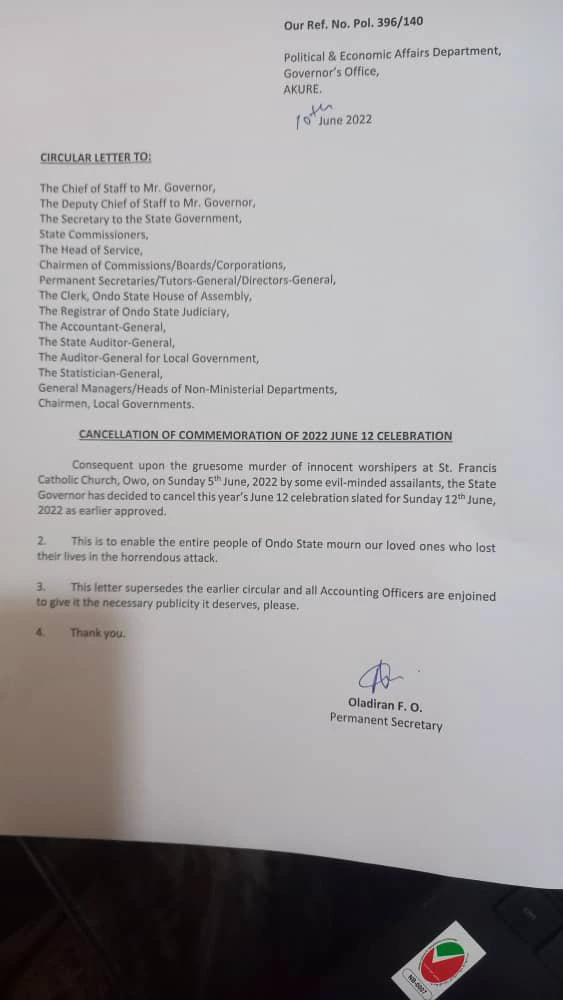 WATCH VIDEO