Why Oshoala's Performance Against Atletico Madrid Should Earn Her A Starting Place In Subsequent Games
Matchday 6 of the Spanish Primera Feminine League commenced on Saturday with Defending Champions, Barcelona feminine traveled to Madrid for their title defence at the Estadio Wanda Atletico Fe Madrid Alcala, which is the home ground of Atletico Madrid Women Team.
Unlike the usual style witnessed in previous seasons, Asisat Oshoala was always starting against high profile Women Teams from the bench, mostly when Lluis Cortés former Barca Women Manager, had a different play plan which usually deprive Oshoala goals even when one or two were expected of her.
On this day, new Barca Coach, Jonatan Giraldez fielded the Nigerian Striker from the start building the Midfield-Attacking link on her shoulder. With some great level of professionalism, Oshoala was able to connect the Midfield well with the forward where she also operated from the right flank. In the 35th minute of the game, Barca's first goal came from the Nigerian Striker as she celebrated her 27th year on earth with the goal.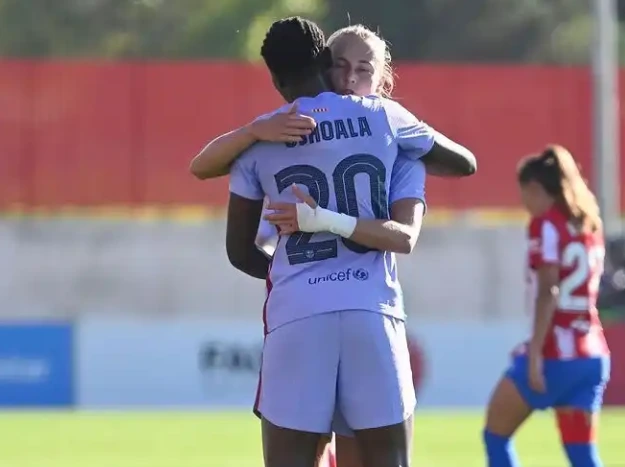 Oshoala's contributions, further moved her to some Midfield defending when Atletico Madrid Women were trying to get back into the game. She left an indelible mark on the field before the end of the first half which also worked for Barcelona in the 2nd half. Starting the 2nd half on a good note was also a way Oshoala communicated her presence on her birthday, her first half goal was able to keep Barcelona floating while they held on to the goal until the 70th minute when Aitana Bonmati scored Barcelona's 2nd goal to put the game to rest. Lieke Martens scored the 3rd goal for Barclona as they picked all 3 points on away ground to keep Barcelona floating on the 1st position.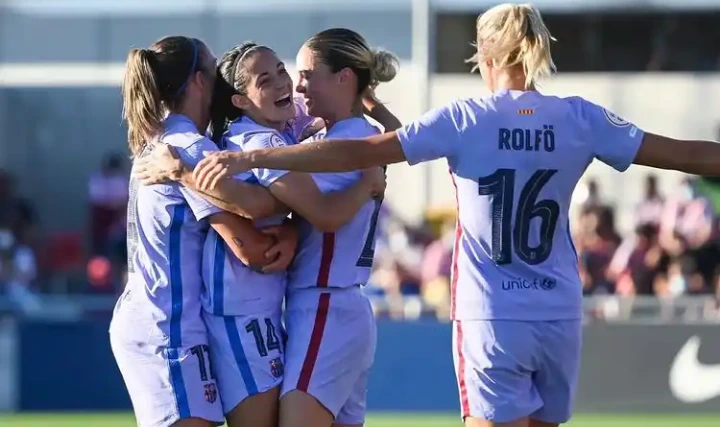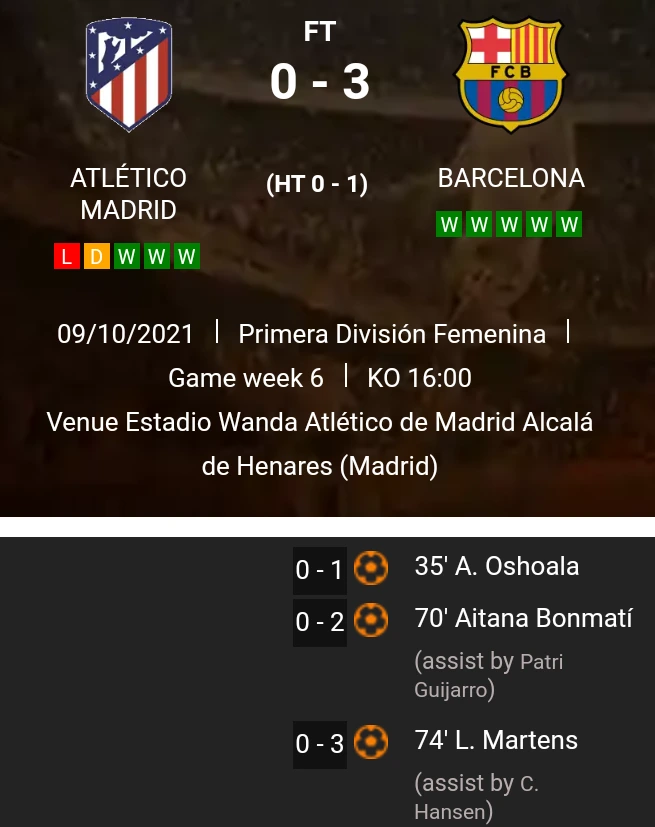 Barcelona feminine is on top of the League Table with 18 points from 6 matches while Asisat Oshoala now has 8 goals from 6 games, making her the leading scorer in the Spanish Primera Feminine League. She has scored in 4 of the games she started this season and her Coach seems to understand her.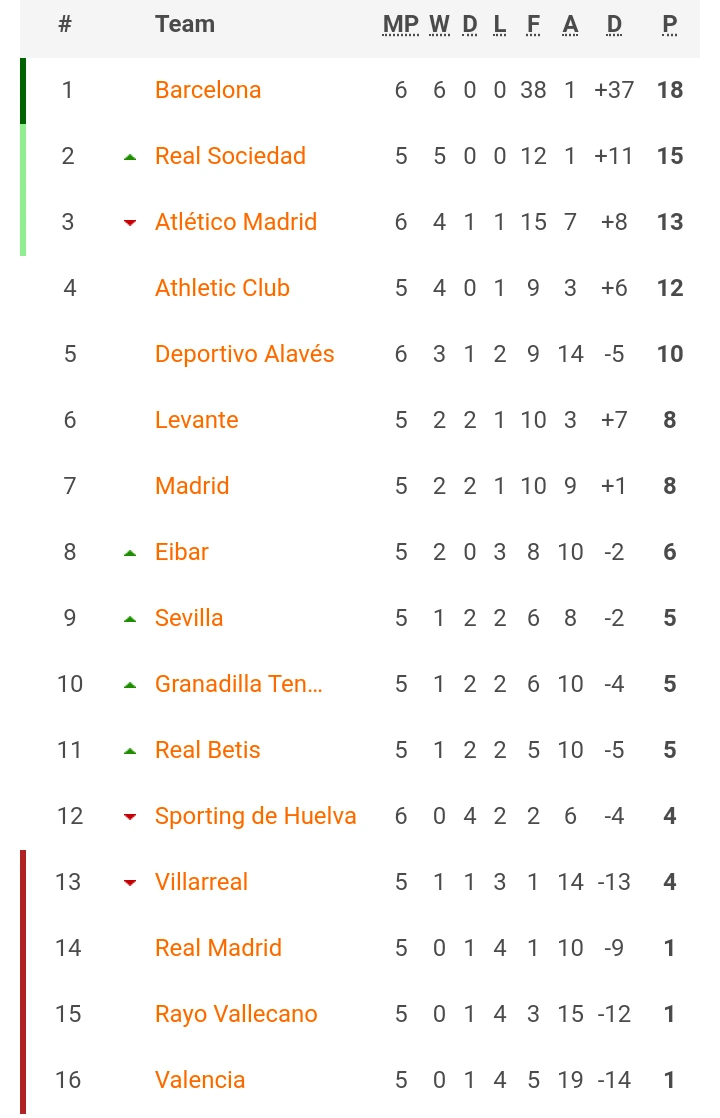 Atletico Madrid Women are 3rd on the log and now trail Barcelona feminine by 5 points after failing to beat Barcelona as they did last season.
Can Barcelona feminine Team go unbeaten this season? They almost went unbeaten last season but were humbled by Atletico Madrid Women 1-0. Now that they have defeated them at home, can the Madrid Women returned the beating at the Estadio Johan Cruyff? Let's wait and see how the Season goes but as long as Oshoala is involved, Barcelona will keep getting it right. Follow for more stories.
SORRY GUYS, DUE TO THE CONTENT IN THE VIDEO, WE CAN'T POST THE VIDEO HERE, SO KINDLY CLICK HERE TO WATCH IT NOW