Na N6million – Suspected Yahoo Boys Brag While Flaunting Their iPhone 13 Gadgets (Video)
A video making rounds online shows the moment some suspected yahoo boys were showing off their recently acquired iPhone 13 smartphones.
There were about six phones placed on a table, and the boys bragged about it costing 6 million naira in total.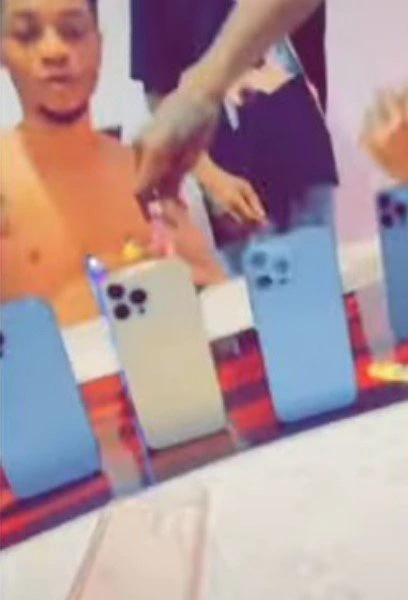 In a part of the video, one of their friends tried to place his iPhone together with others but because it wasn't iPhone 13, they shouted him down.
WATCH VIDEO
SORRY GUYS, DUE TO THE CONTENT IN THE VIDEO, WE CAN'T POST THE VIDEO HERE, SO KINDLY CLICK HERE TO WATCH IT NOW