Why Middle Belt Disagreement With The Northern Govs Will Help South To Produce The Next President.
It was reported earlier today that the National President of the Middle Belt Forum disagreed with the Northern Governors, after the governors agreed that power must remain in the north beyond 2023.
According to report, the President of the Middle Belt Forum, Dr. Bitrus Pogu described the position of the Northern Governors as a threat to the unity of the country.
Based on that note, I really think that this statement that came from the Middle Belt leaders will help the south to produce the next president of the country come 2023.
As we all know, some of these states that are today referred to as Northern states are Middle Belt states. Some of these states are Plateau, Taraba, Benue, Kogi, Nasarawa, Kwara, Adamawa etc. If these states go against the decision of the Northern Governors and decide to vote for a southerner in the year 2023, there is a high tendency that a southerner will eventually become the President of the country.
In Nigeria today, before someone will be able to become the President of the country, the person must be able to gather votes from both the north and the south.
With what is going on now, it is obvious that the core North is gradually losing the support of the Middle Belt people and that is going to be a serious set back for the North, because the people of the Middle Belt have supported the north over these years.
Therefore, I will urge the North to try and do the needful so as to win the Middle Belt back, if not they should just forget about producing the next president of the country, come 2023.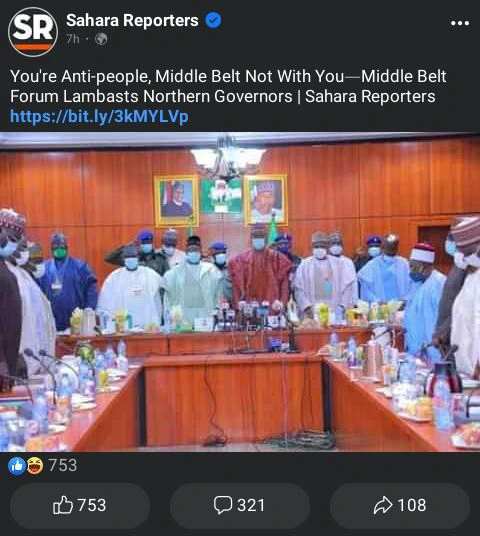 I know that some people will definitely kick against what I have just said here. But the fact still remains that we are all entitled to our own individual opinions and I have just aired mine here.
What is your take on this particular issue? You can drop your comments and opinions below.
SORRY GUYS, DUE TO THE CONTENT IN THE VIDEO, WE CAN'T POST THE VIDEO HERE, SO KINDLY CLICK HERE TO WATCH IT NOW