Meet The Zim Christmas Hero Who Rescued 8 From Accident Fire
This is the man that is reported that he has rescued people from a burning be, and from the fire when there was a collision between a bus and a petrol tanker. As you can see how this guy looks on his skin, it is falling off just because of the fire.
The man has endured the fire just to save the life of others. More people like these are needed in the world, the man in the interview said that he did not do this for money, he did not do this for popularity, he did not do this because he wanted to become a hero, he did this because he saw a need of lives that need to be saved.
Saving lives is why he did what he did, but anyone who wants to contribute towards his hospital bills, he said they are welcome to do so.
https://www.facebook.com/150154425045764/posts/4929831260411366/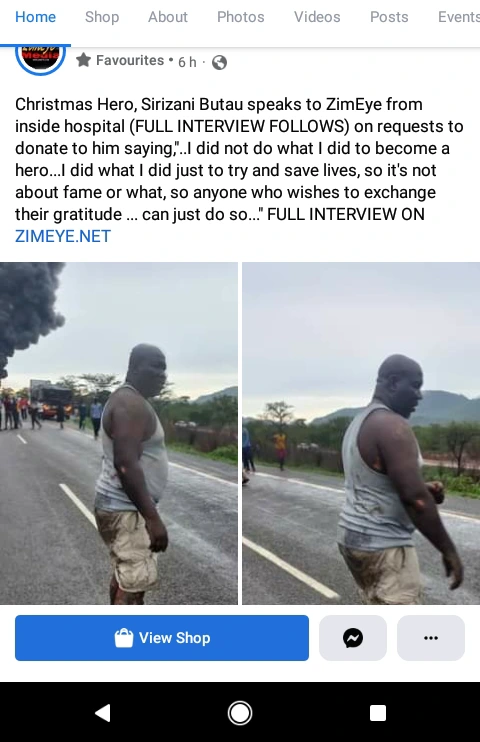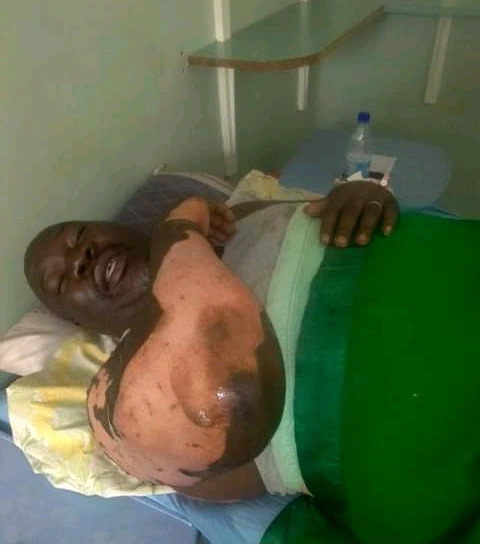 Christmas Hero, Sirizani Butau speaks to ZimEye from inside hospital (FULL INTERVIEW FOLLOWS). On requests to donate to him saying," I did not do what I did to become a hero, I did what I did just to try and save lives. So it's not about fame or what, so anyone who wishes to exchange their gratitude can just do so! FULL INTERVIEW ON ZIMEYE.NET.
Thank you, please share your thoughts on this article on the platform below