Meet the Only Man who graduated with 5.0 CGPA on a scale of 5.0 in O.A.U
Unlike many other universities in Nigeria, Obafemi Awolowo University has only generated one graduating student with a 5.0 CGPA maximum since its foundation in 1962. This is due to the rigorous grading system, which makes achieving a 5.0 Cumulative Grade Point Average, or CGPA, extremely difficult and practically impossible for any student.
Many students continue to aspire for a First Class diploma, but only one person has ever earned a 5.0 CGPA since the institution's foundation.
The man's name is Professor Anthony Adegbulugbe. Professor Anthony Adegbulugbe was the first and only person to graduate from Obafemi Awolowo University with a 5.0 CGPA on a scale of 5.0.
Professor Anthony Adegbulugbe majored in Electronics and Electrical Engineering at the Institution's Faculty of Technology. He set an all-time record when he graduated in 1976. After graduating from college in 1976, he earned a Doctorate in Science (DSc) degree in Nuclear Engineering from the Massachusetts Institute of Technology.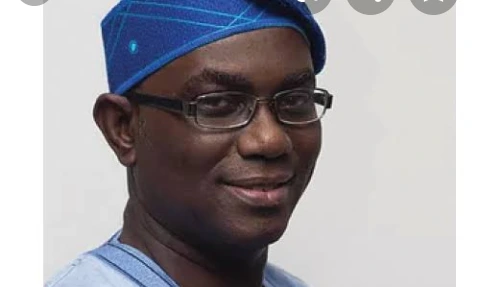 Professor Anthony Adegbulugbe is a professor of energy and management with over 40 years of experience in the energy business.
Professor Anthony Adegbulugbe has met with representatives from the World Bank, UNIDO, UNDP, NNPC, PHCN, Ministry of National Planning, ECOWAS, and other organizations to address energy and oil and gas issues.
He was the Director of Obafemi Awolowo University's Centre for Energy Research and Development. He also served as the President of the Special Adviser on Energy Issues of Nigeria.
He is the lone survivor of the University's spell with the highest cumulative grade point average ever. Some argue that schooling was easier during his time because pupils did not have to worry about paying school fees or even what to eat because there was free-feeding.
The truth remains, though, that the man is a genius.
What do you think about this?
Kindly like Share and Comment.
SORRY GUYS, DUE TO THE CONTENT IN THE VIDEO, WE CAN'T POST THE VIDEO HERE, SO KINDLY CLICK HERE TO WATCH IT NOW