Meet General Bajowa, The Man Who Saved Obasanjo From Being Killed By Dimka In The 1976 Military Coup
A one time Nigerian Army officer, Buka Suka Dimka was involved in plotting military coup during the military regime and the very first coup he took part in was the 1966 military coup, along with Timothy Onwuatuegwu during Tafawa Balewa's regime as Nigerian Prime Minister. As if that was not enough, on February 13, 1976, Dimka spearheaded a military coup against the government of General Murtala Mohammed and while he was plying the road around Ikoyi in Lagos, Dimka and other officers who were not loyal to Murtala Mohammed's government laid an ambush for him and this led to his assassination.
Immediately after the assassination of Murtala Mohammed, General Olusegun Obasanjo became the Military Head Of State that same year. General Olusegun Obasanjo spent three years in office as Military Head of State, before Shehu Shagari took over on October 1, 1979.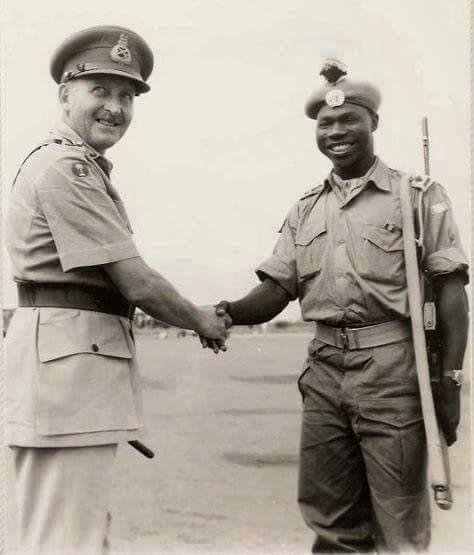 How Obasanjo Was Saved From Being Killed By Dimka In The 1976 Military Coup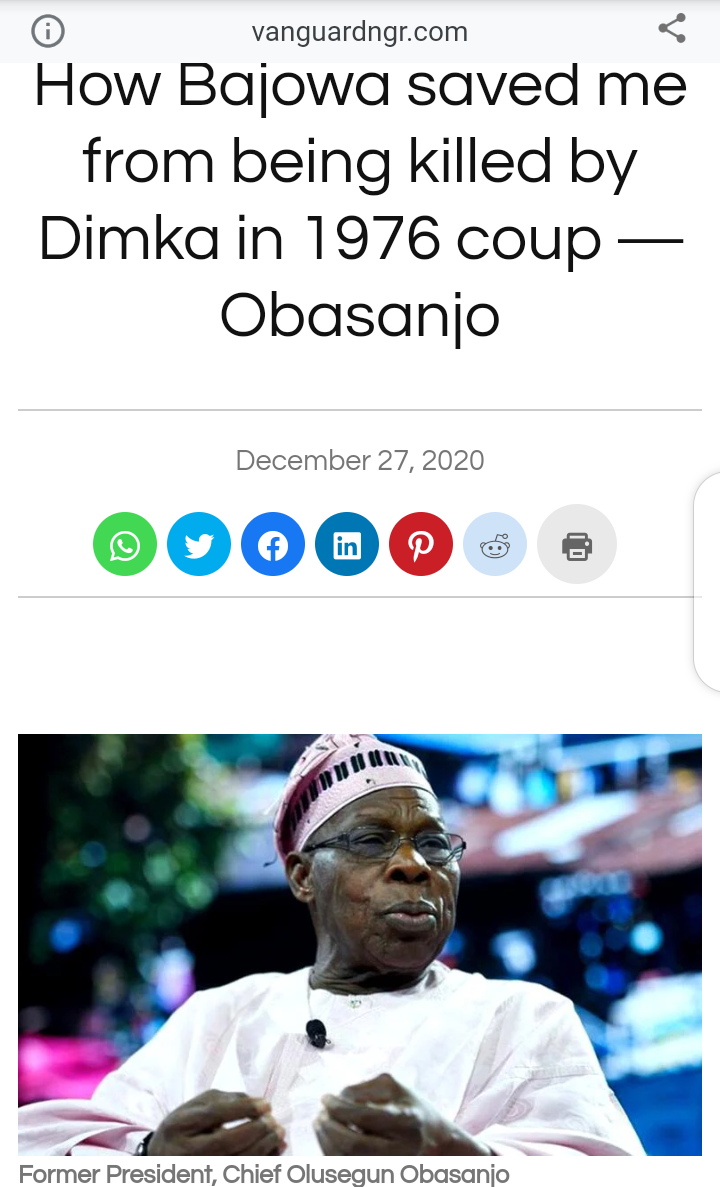 General Olusegun Obasanjo revealed years later that Major General Oluyemi Joseph Bajowa (Rtd) saved him from being killed by Dimka in 1976. The Former Military Head Of State said this when General Joseph Bajowa celebrated his 80th birthday.
Olusegun Obasanjo said that General Bajowa had a male child and when he gave birth to him, he called him and told him he wanted to name his child after him. General Bajowa told Obasanjo that he was coming to his place the same day that Dimka killed Murtala Mohammed. Olusegun Obasanjo waited for Bajowa beyond the time he told him he was going to come and when he finally came, he granted his request.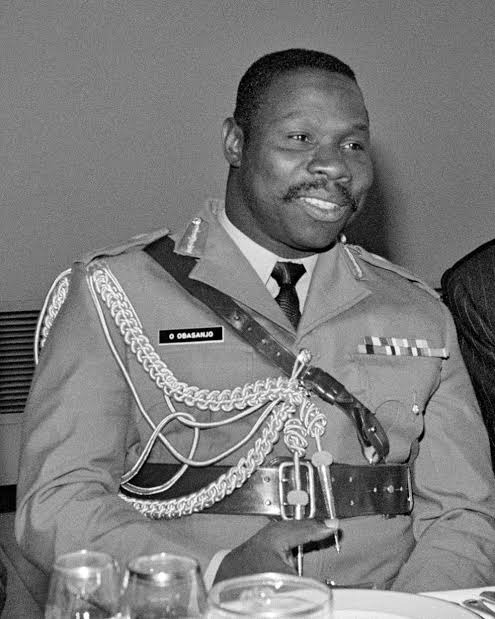 Because of the delay, Olusegun Obasanjo was not able to take his normal route to work. Reinumuje went ahead of Obasanjo that same day and while plying the road, they shot his car thinking Obasanjo was inside and this led to the death of Murtala Mohammed after Dimka and his men shot at him.
Olusegun Obasanjo said that had it been Bajowa did not come to his place that very day, he would have gone with the coup.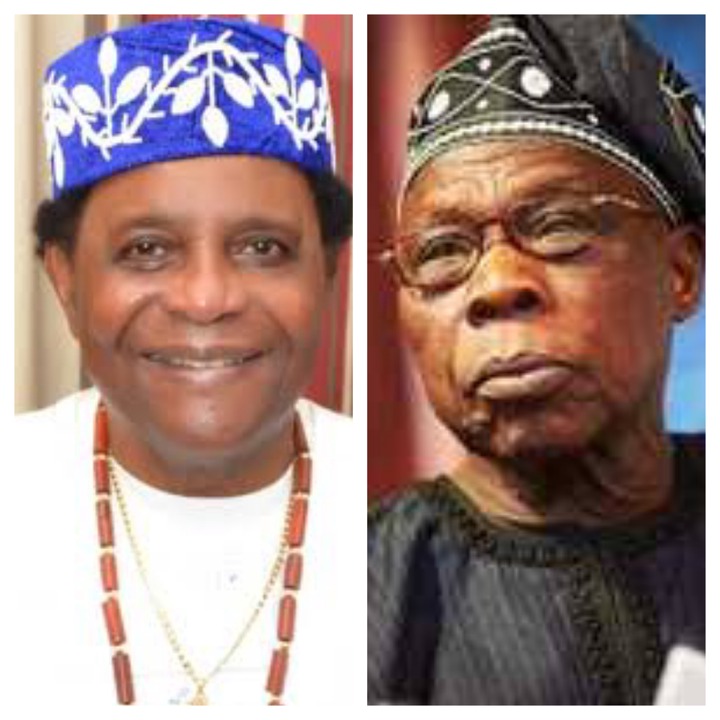 Click To Read Full Articles