The Manchester United Player Who Beat Up A Fan Inside The Stadium
This article talks about a Manchester United legend who had amazing footballing abilities during his Manchester United days, but discipline and tolerance were not his strong suit.
This Manchester United former player almost ruined his footballing career prematurely because he lost his temper after being provoked on the pitch by a fan.
The Manchester United Legend Who Beat Up A Fan Inside The Stadium:
The former Manchester United player who almost ended his career because of anger is Eric Cantona.
Young football fans might not know him, but he is up there with the greatest Manchester United players to have ever worn the number 7 shirt at the club.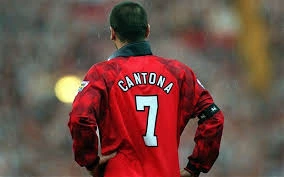 Eric Cantona escaped prison sentence after he kicked and punched a Crystal Palace fan.
What Happened?
Manchester United were playing away at Crystal Palace and the score was 1-1. Eric Cantona was frustrated as he was being consistently hassled by a Crystal Palace defender. In the second half, Cantona lashed out and was sent off.
However, as the Frenchman was making his way off the field he gets in a verbal squabble with Matthew Simmons, a Crystal Palace fan. The Manchester United legend launched a "Kung-fu" kick at the Crystal Palace fan and assaulted him inside the stadium.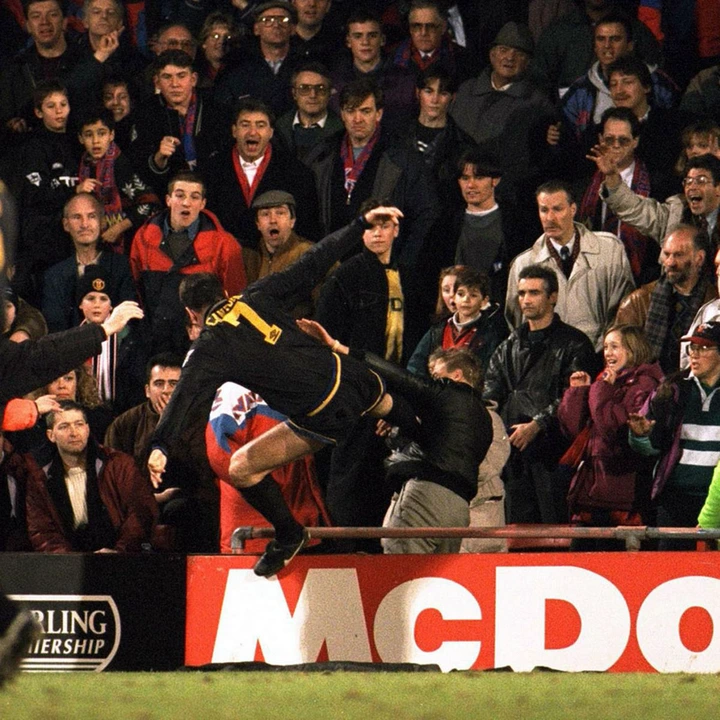 Cantona in Manchester United's away kit kicking Crystal Palace fan Matthew Simmons.
Everyone was shocked and couldn't believe what happened when Cantona assaulted Matthew Simmons.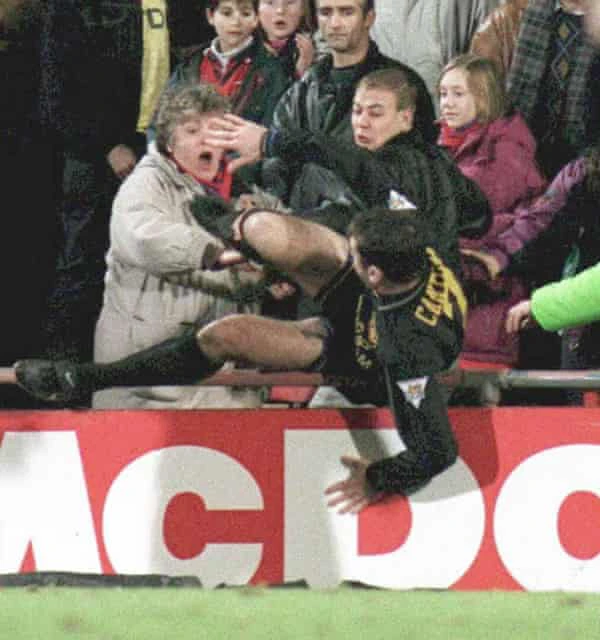 The Frenchman later revealed that the Crystal Palace fan abused him and that was the reason why he kicked him.
Cantona received a nine-months ban from the English FA and was given a two-week prison sentence, but he did not go to jail because he appealed the sentence and it was changed to community service.
Years later when he was asked if he regretted assaulting the Crystal Palace fan, Cantona simply stated that the only thing he regrets from the incident is that he did not kick him harder.
The "Cantona Kung-fu kick" incident is one of the most shocking EPL moments ever.
SORRY GUYS, DUE TO THE CONTENT IN THE VIDEO, WE CAN'T POST THE VIDEO HERE, SO KINDLY CLICK HERE TO WATCH IT NOW