Bobrisky, a Nigerian notorious cross dresser and Instagram celebrity, has asked Sabinus' fans, lovers, and supporters to call him and seek help before it's too late.
Sabinus, according to Bobrisky, got himself into a bad situation with a lady who provided him a business contract that he was supposed to advertise for her.
In the late hours of Saturday, June 4th, 2022, Bobrisky made this known in a message posted on his Facebook page.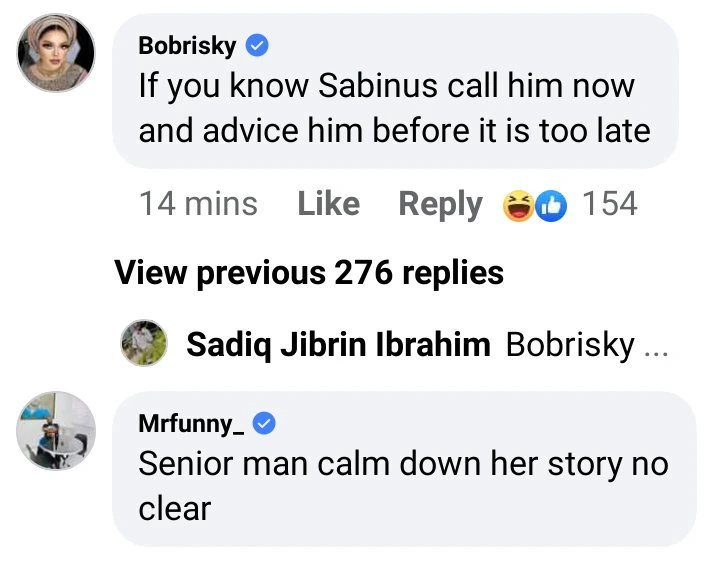 He argued that Sabinus should remove her friends' posts from his page, and that Sabinus posted a skit containing her business brand without her knowledge, and that the brand is sending the Lady's brand mixed signals.
Following this announcement, a video depicting the event was released. Sabinus was warned by the lady, who stated that she had paid him to exploit her company's brand and create material.
The Lady, whose name was not revealed, indicated that she had paid Sabinus to perform this work, but that he had failed to accomplish the goal.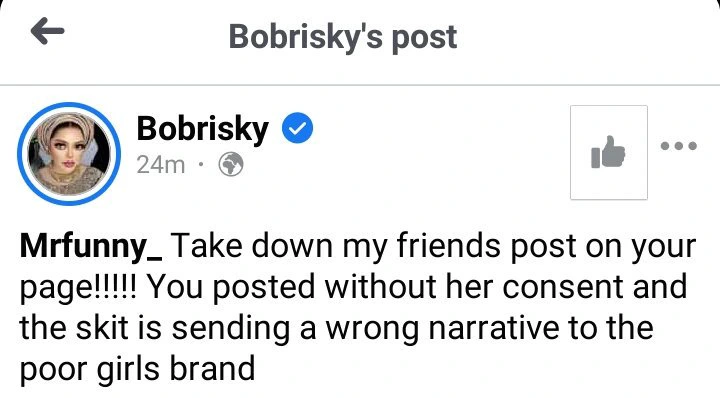 He advised Sabinus to erase the skit he had created for her company and refund her money.
In response, Bobrisky advised Sabinus' fans to seek counselling before it was too late. Sabinu reacted to Saga by suggesting that they should both relax because the girl's report is unclear.