The Killing of Chioma & Burning of Joe's House are 2 Reasons Igbos Shouldn't Support Unknown Gunmen
Most Nigerians can still recall that a video of some Igbos hailing the unknown Gunmen went viral some days ago. In this video, some armed men who are suspected to be among the unknown Gunmen, were walking on the streets and some South east Citizens were hailing these men.
This video really caused a lot of reactions online and many wondered why anyone would support such a group that has caused a lot of havoc in the South East and Nigeria at large. For those of you that will like to watch this video, click on the link provided below.
WATCH VIDEO
In my opinion, I think these two things should make the Igbos fight against the Unknown gunmen rather than supporting them.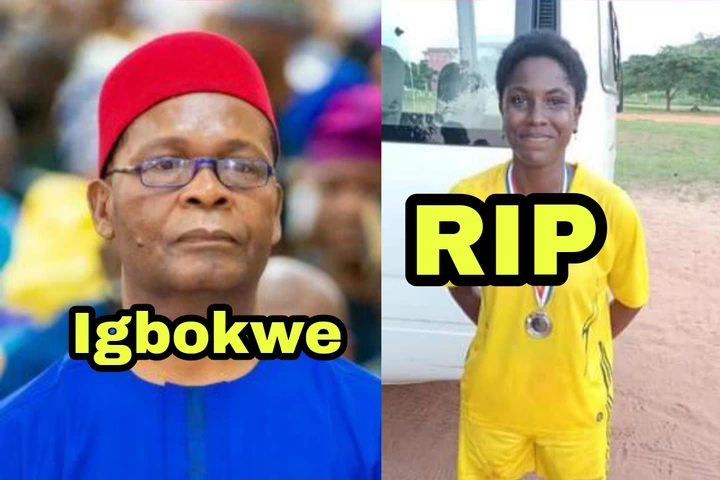 The burning of Joe Igbokwe's house: I think the burning of Joe Igbokwe's house by Unknown Gunmen is a good reason why no Igbo citizens should support the Unknown Gunmen. You need to see how a Multimillion Naira property got condemned as a result of the activities of these Unknown Gunmen.
The death of a Chioma: Some hours ago, it got reported that a Nigerian undergraduate has lost her life to the cold hands of death after she got shot by some unknown Gunmen. Her death is a thing of shock to many. Below is a picture showing the deceased: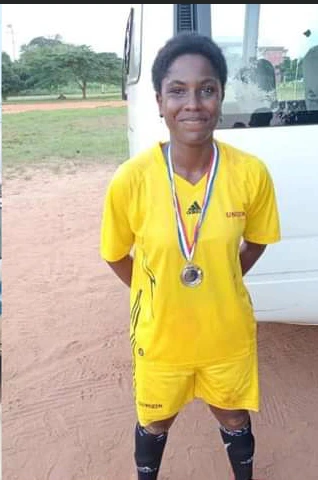 Sahara reporters also revealed that these Gunmen succeeded in burning down the office of The Department of State Service (DSS) and the office of Federal Road Safety Corp.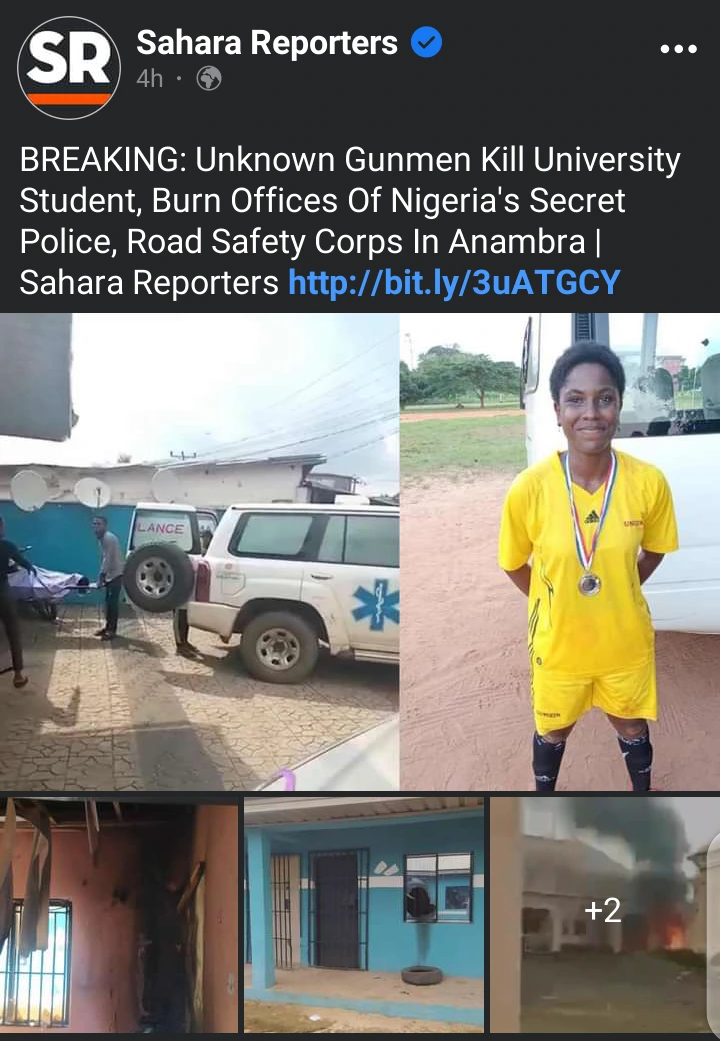 I think their activities is only bringing pain to the Igbos and all Nigerians. These men don't deserve to be supported or even encouraged.
As a reader, what do you have to say about this?
SORRY GUYS, DUE TO THE CONTENT IN THE VIDEO, WE CAN'T POST THE VIDEO HERE, SO KINDLY CLICK HERE TO WATCH IT NOW