Activities scheduled for this year's Democracy Day climaxed with a ceremonial parade at the Eagle Square, Abuja.
President Muhammadu Buhari, who was the special guest of honour at the event, was accompanied by the President of the Senate, Ahmed Lawan, Speaker, House of Representatives, and Secretary to Government of the Federation, Boss Mustapha.
Others were former President Goodluck Jonathan and Babagana Kingibe, the running mate of Moshood Abiola in 1993.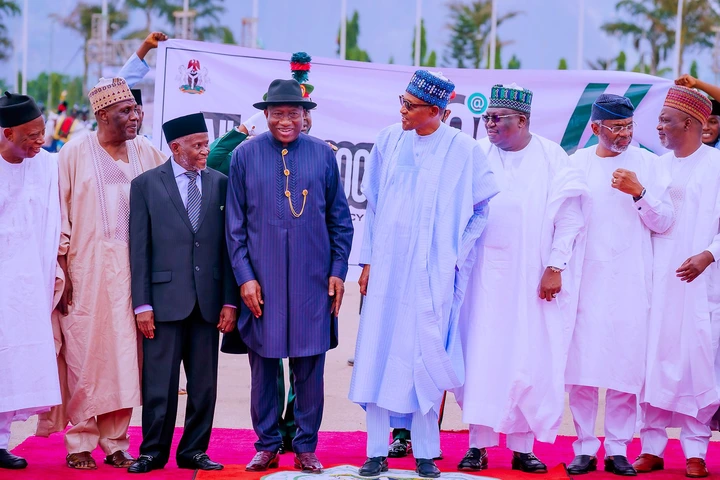 The stylish entry and display by dispatch riders under a clement weather heralded the entry of the Presidential convoy in the Eagle Square, venue of the grand finale of the 2022 Democracy Day celebration.
Shortly on arrival at about 09:07 GMT, the Nigerian leader and Commander in Chief of the nation's Armed Forces, Muhammadu Buhari, who adorned a sky blue big gown with a navy blue cap to match, mounted a motorcade and inspected a guard on honour, by officers and men of the Nigerian Army, Navy and the Airforce, including the Police.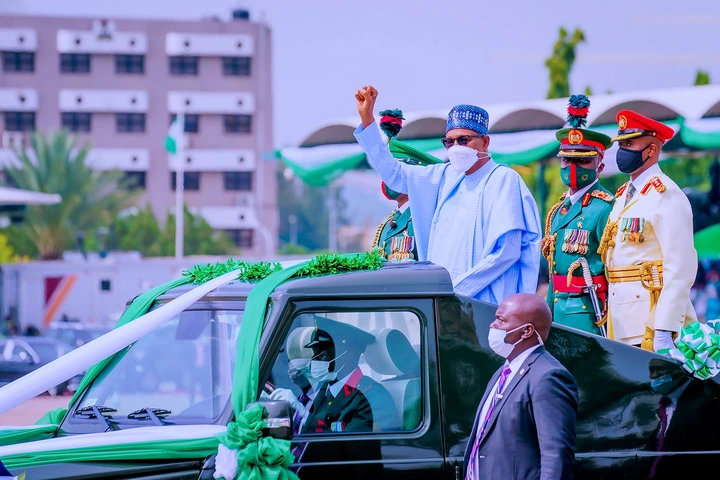 After that, a combined team of the military band dished out special renditions, for the parade proper, which was done in slow and quick match.
That was followed by a combat display by the Nigerian Army Women Corps, the 1st in West Africa, accompanied by female bike riders.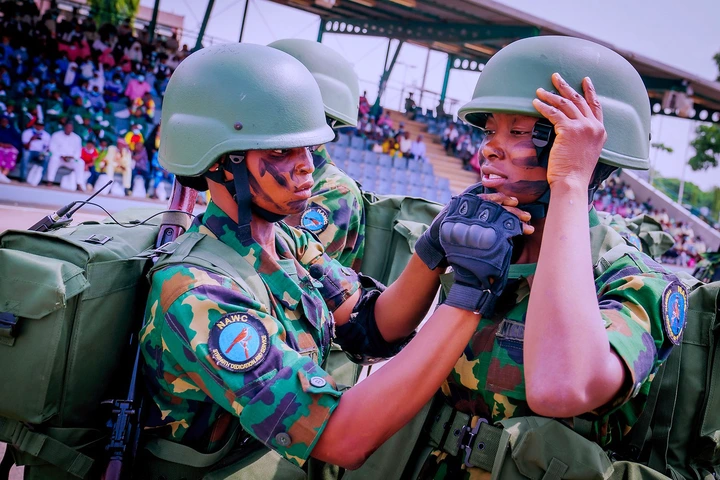 Next was silent drill performance by the combined armed forces and police silent drill platoon, exemplifying discipline, professionalism and synergy. The display featured different formations and rifle synchronization, culminating with a group photo posture.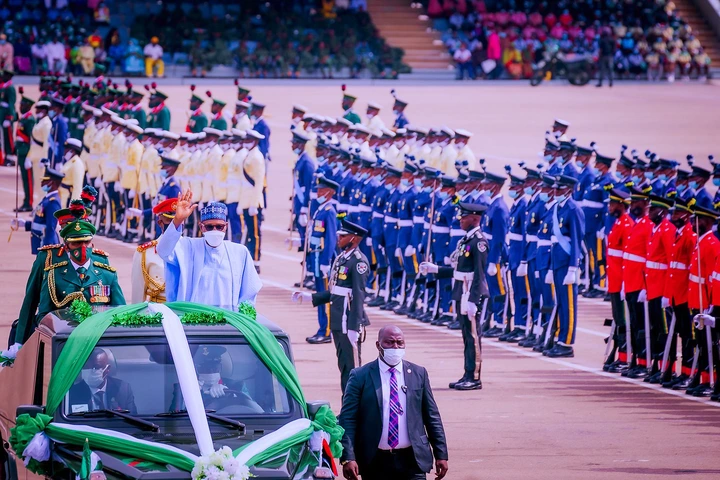 That was closely followed by a short drama by the national troupe, preaching unity in diversity, quickly followed by a cultural display.
Then came a mass band display commanded by Major Michael Ayobamitola of the Nigerian Army, depicting one love, through which Nigerians can achieve a lot. Immediately after which, President Buhari joined them for a group photograph.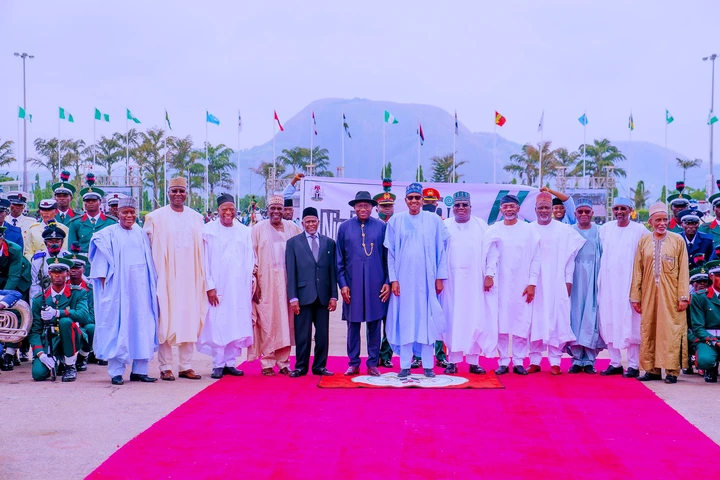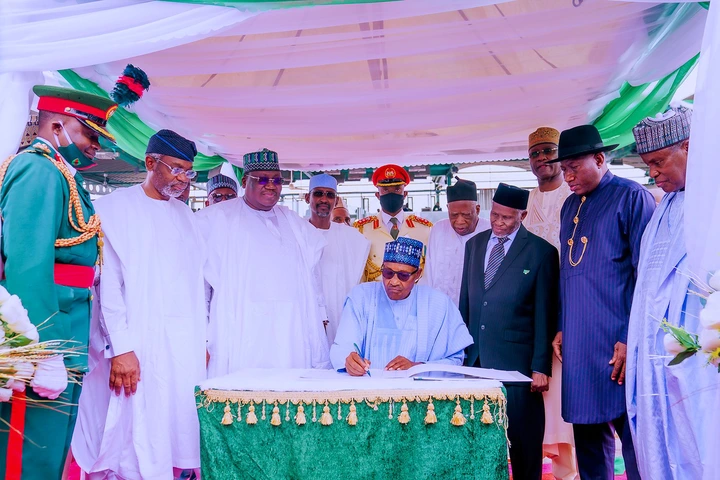 The President later signed the anniversary register, flanked by the President of the Senate and other dignitaries.
Next was a match in review order and giving of three hearty cheers to the President, then the national salute signalled the end of the historical event.