Jide Kosoko Net Worth,Houses, Cars And Acting Career
Jide Kosoko is one of Nollywood's most successful Yoruba actors to date. Read up these facts about Jide Kosoko net worth, houses, cars and acting career!
Jide Kosoko is one of the most popular veteran actors in the Nigerian movie industry. He's a versatile actor and good at what he does, having featured in several movies produced for both English and Yoruba audiences. Naijauto will be taking you on a joy ride at this time as we piece together some interesting information about Jide Kosoko net worth, houses, cars and acting career. Read on!
1. Who is Jide Kosoko?
Babajide Kosoko is a Nollywood veteran actor, filmmaker, and director. He's one of the movie stars who started as a child actor but successfully remained in the movie industry for close to six decades. He is from a royal family in Yorubaland so he's a prince by tradition.
Jide Kosoko had his tertiary education at Yaba College of Technology where he studied Business Administration. He later went back to school at the age of 60. He attended Olabisi Onabanjo University Ogun State and studied Performing arts.
The Prince started his acting career at the young age of 10. While growing up, he was inspired by the success of Hubert Ogunde. An acquaintance who's into theatre invited him to audition for a role in a telemovie titled "Makanjuola". He went for the audition and got the role where he played the "Alabi" character. This was the first movie he was featured in and it was released in 1964. He continued his acting and got to perform with the Awada Kerikeri group that was made up of renowned actors like Sunday Omobolanle, Oga Bello, and Lanre Hassan. He also made a guest appearance with the popular TV show, the New Masquerade. After performing with the group for eight years, he launched his own theatre group called "theatre troupe" in 1972. With the launch, Jide Kosoko went ahead to write and produce his own movies and stage plays which include Ogun Ahoyaya.
Jide Kosoko first movie production was titled "Asiri N la" (meaning "Top Secret"). And it was produced in 1992. This movie brought him to the limelight during the video film era. He also got a role in popular movies like "Asewo to re Mecca" and "Ti Oluwa Ni'le" part 2 owned by Tunde Kelani.
Presently, Prince Jide Kosoko is the Chairman, Board of Fellow of Theatre Arts & Motion Picture Practitioners Association of Nigeria (TAMPAN).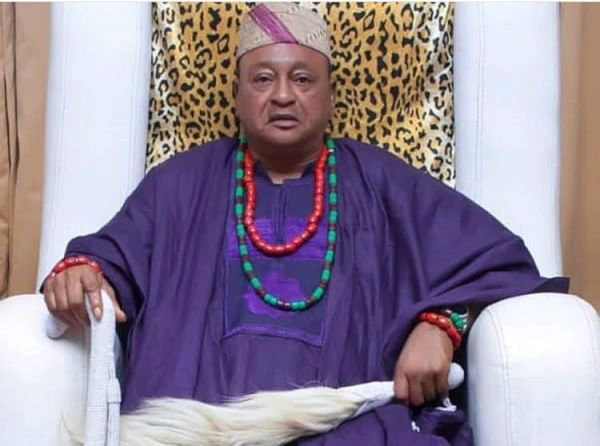 The popular actor Jide Kosoko is a Prince and was born into the Kosoko royal family of Lagos Island
Jide Kosoko movies
The veteran actor has come a long way in the movie industry and so he has produced and featured in several movies, both in English and Yoruba languages. Some of his movies include:
Nkan La (1992)
Oro Nla (1993)
Koseegbe (1995)
Out of Luck
The Figurine (2009)
I'll Take My Chances (2011)
The Meeting (2012)
Last Flight to Abuja (2012)
Jenifa
Doctor Bello (2013)
The Royal Hibiscus Hotel
Gidi Up (2014) (TV Series)
The Department (2015)
King of Boys (2018)
Kasala
Sugar Rush
Merrymen (2019)
Bling Lagosians (2019)
Akpe: Return of the Beast (2019)
Love is war (2019)
Two Weeks in Lagos (2019)
Shadow Parties (2020)
Breaded Life (2021)
Love Castle (2021)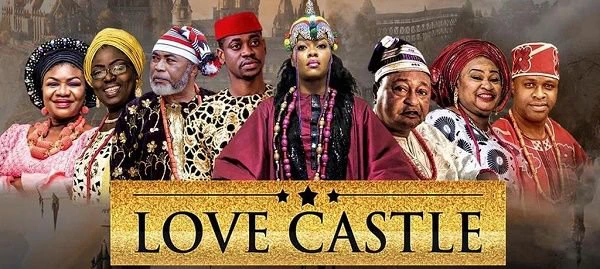 Jide Kosoko featured in the 2021 movie, Love Castle
1a. Jide Kosoko age
Prince Jide Kosoko was born on 12 January 1954. He is 67 years old as of 2021. He was born into the Kosoko royal family of Lagos Island. Due to his family name, a lot of people have asked the question: Who is Jide Kosoko to Adekunle Gold? Well, Adekunle who also bears the same Kosoko surname is Jide Kosoko's nephew. Both are from the same royal family.
1b. Jide Kosoko family
Jide Kosoko is known to have married four wives in his life. According to him, it wasn't by choice but circumstances permitted it. He lost his first two wives within 11 months interval. He got married to popular Nigerian actress Henrietta Kosoko who died in 2016. He's now left with one wife. Jide Kosoko wife now is Alhaja Kareemat Kosoko.
Coming to his children, he reportedly has 12 children and some grandchildren. And some of his children are also into acting.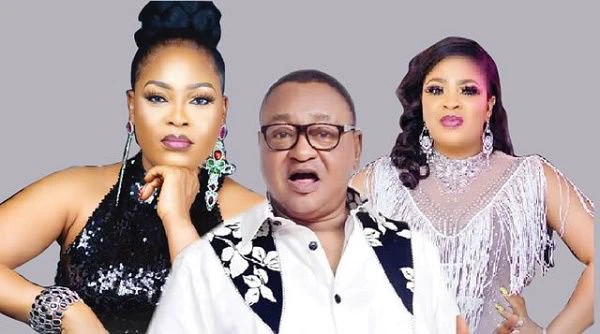 The actor and his two children Sola and Bidemi, who are into acting as well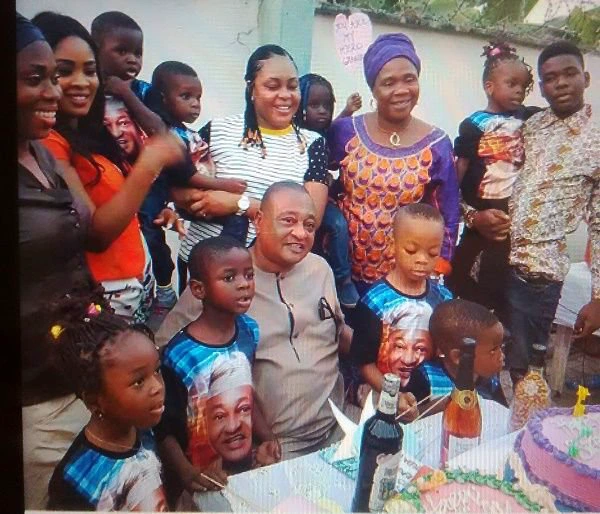 Babajide Kosoko surrounded by his family at his birthday party
2.Jide Kosoko net worth
As much as Jide is an actor, he's also a brand ambassador and has featured in several TV ads for many brands in Nigeria. He's the brand ambassador for Chivita, the popular juice company. He is also a brand ambassador for Western Lotto as well. With all these going on for him, his net worth has been estimated to be $700,000. That's about ₦286.5 million.
>> Have you seen the Top 10 richest actors in Nigeria 2021 & their cars
3. Jide Kosoko houses and cars
The actor is said to have a house in Alimosho LGA Lagos. Sometime in 2014, there was a news report that Jide Kosoko has moved into a mansion located in the Ikorodu area of Lagos State. The house is reported to be owned by him.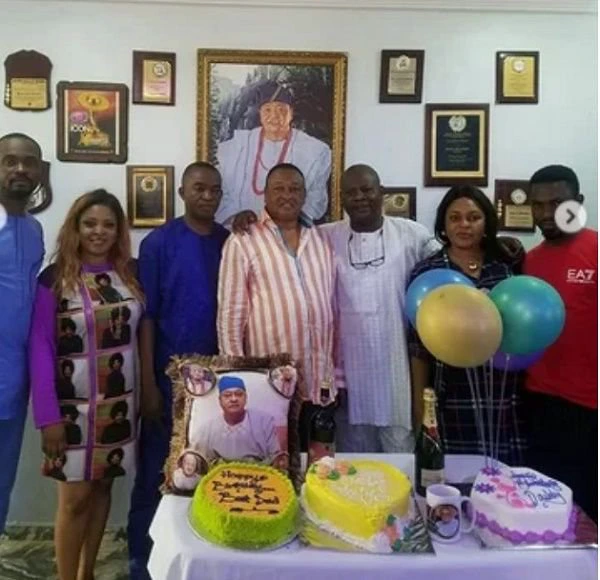 Jide Kosoko celebrated his 66th birthday at his Ikorodu house in Lagos state
Jide Kosoko cars
Showing off cars isn't something Jide Kosoko is known for. Besides, he's advanced in age and has left the show off for younger actors. That being said, his choice of cars isn't known but we know he owns a ride.
4. Jide Kosoko latest news
The latest Jide Kosoko news has been centred around him airing some of his views on bad reporting. According to him, he doesn't react to bad stories about him because he's bigger than them. He stressed that unnecessary reactions are not what someone at his level should be doing.
Many upcoming actors are now looking up to the Jide Kosoko in the movie industry
5. Conclusion
Jide Kosoko biography has provided us with details about his journey to becoming an actor that is now celebrated all over the nation. His children are already towing his path as movie stars and he isn't retiring soon from the movie industry. This is everything we know for now about Jide Kosoko net worth, houses, cars and acting career.