From Ikorodu's Slum To A Superstar; The Breakthrough Story Of Aunty Ramota (Photos)
The story of Instagram celeb Aunty Ramota is inspiring. She exemplifies God's grace. Who could have predicted that Aunty Ramota would ever become a famous person, given her background and general appearance? This is God's blessing on Aunty Ramota's life.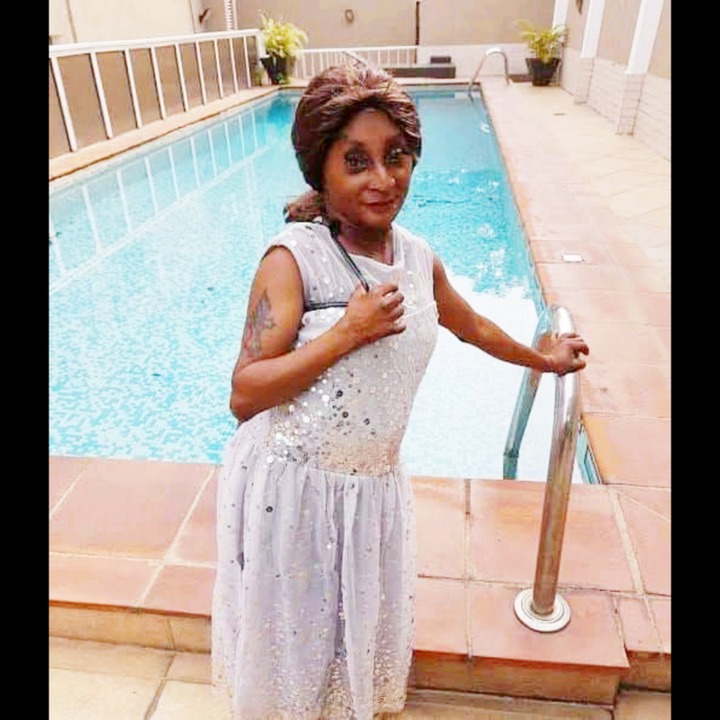 Aunty Ramota, whose real name is Ramota Adetu, is a petite comedian, actress, and Instagram celebrity who grew up in Ikorodu's slum, an area inhabited by very poor people, but she is now a star.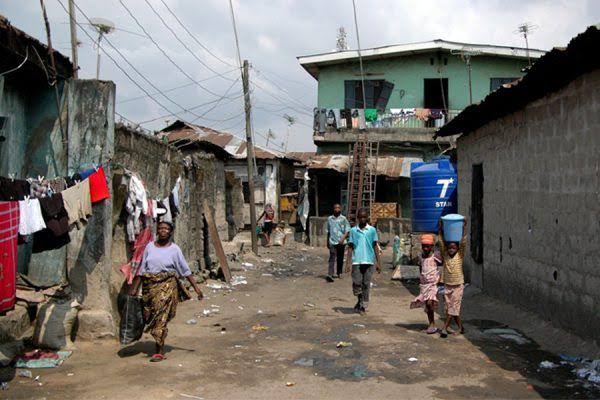 Aunty Ramota's videos have made many people smile in Nigeria, Ghana, and other African countries. She has a funny personality and a very unique physical appearance that would make most people look down on her, but her rise to stardom serves as a reminder that we shouldn't look down on anyone.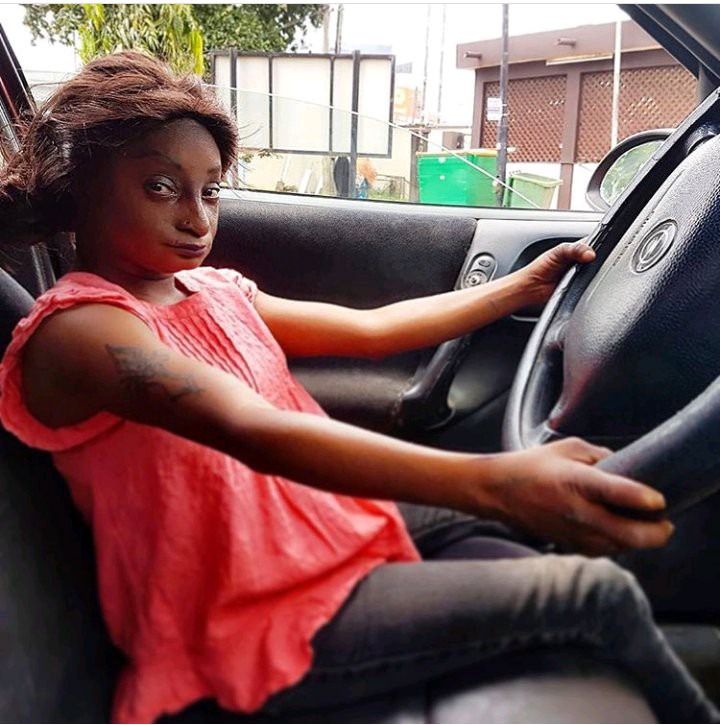 Aunty Ramota would never have become so well-known if her videos had not surfaced on Facebook and Instagram. This is to say that Social Media was her breakthrough in life. Aunty Ramota's life is a testimony as she has received gifts from her fans since her appearance on Social Media.
(A fan presenting Aunty Ramota with a gift)
The majority of Aunty Ramota's comic videos center on her everyday life, i.e. real-life things that happen around her. Most of the time, she can be seen complaining about how she is treated unfairly because of her appearance.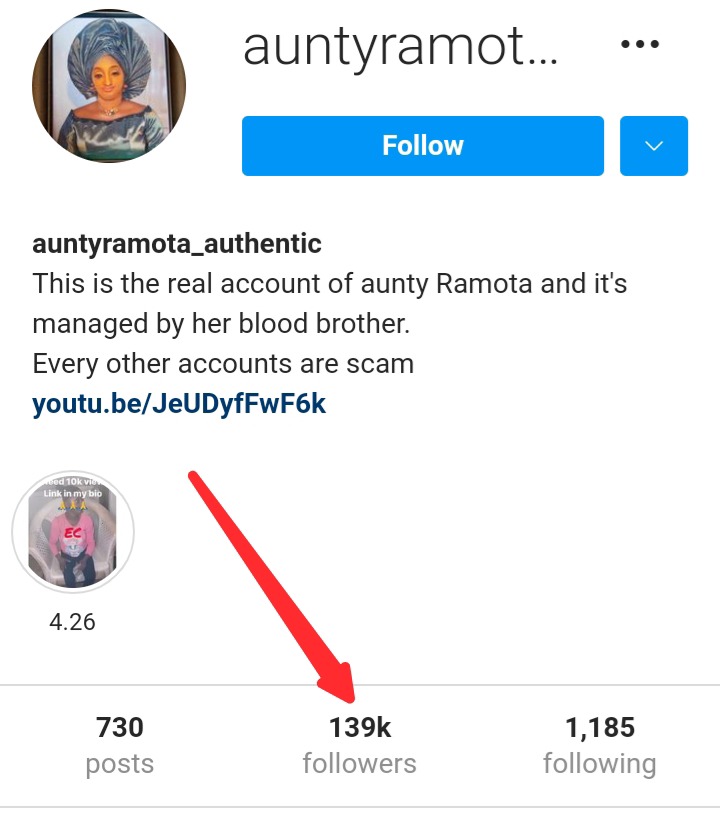 Aunty Ramota Instagram account had 27,000 followers in November 2020 but at the moment it has skyrocketed to 139,000. This is a good sign that she's is getting popular every day.
Have you seen Aunty Ramota's videos? What do you like about her?