"God Gave Her Anointing to Locate Missing Money" -Babajide Reacts To Woman Who Returned N3 billion
Ace Nigerian Journalist, Babajide Kolade Otitoju, has reacted to the story of the Nigerian woman from Enugu State who has returned the total sum of N3 billion that she found on different occasions. The said woman, Josephine, was recently interviewed by TVC News, and she revealed some details concerning her present condition. View pictures in App save up to 80% data.
You may have heard of Josephine Ugwu, the honest woman famed for finding and returning missing money to their owners at the airport. The total money she had found and returned is about 3 billion Naira. Although Mrs Ugwu has received an award from President Muhammadu Buhari for her actions, she wants more recognition from the government.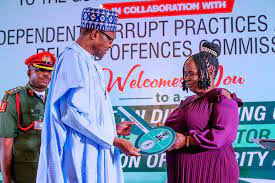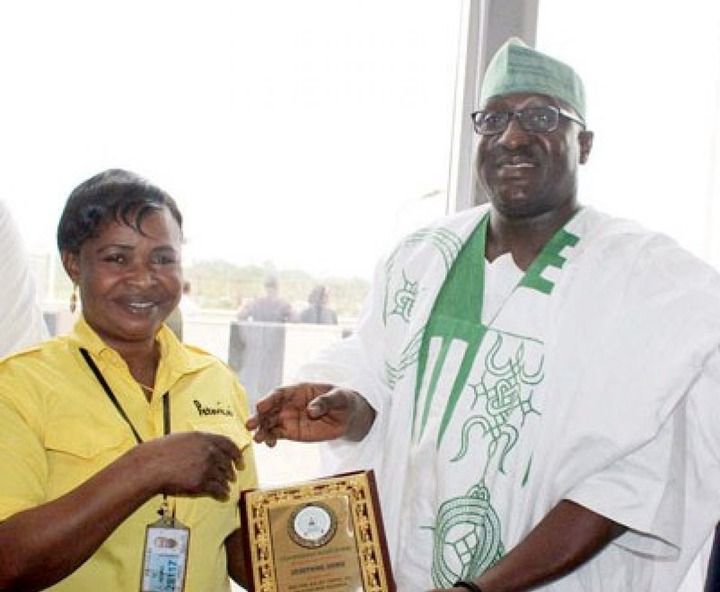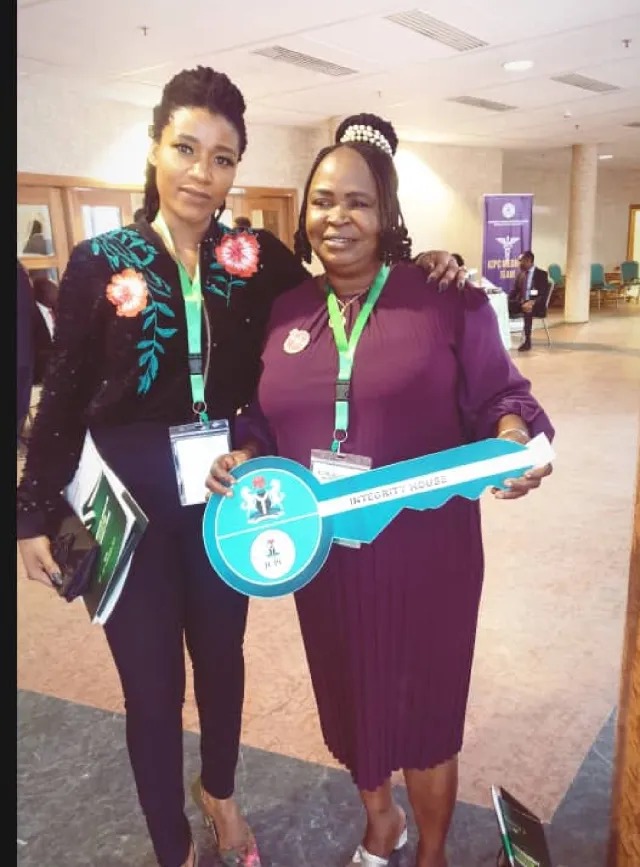 Speaking concerning the money she has found and returned so far, Mrs Ugwu said, "It started at Enugu airport in 2006. I found a travelling bag filled with money in an open car boot at the airport. The zip on the bag I found in the car was torn, and the money was vulnerable at the spot. The second incident was at the Lagos airport, where I found and returned 7 million in Dollars. I was a cleaner at the airport, and I was receiving N7,800. Before now, I was a contract staff."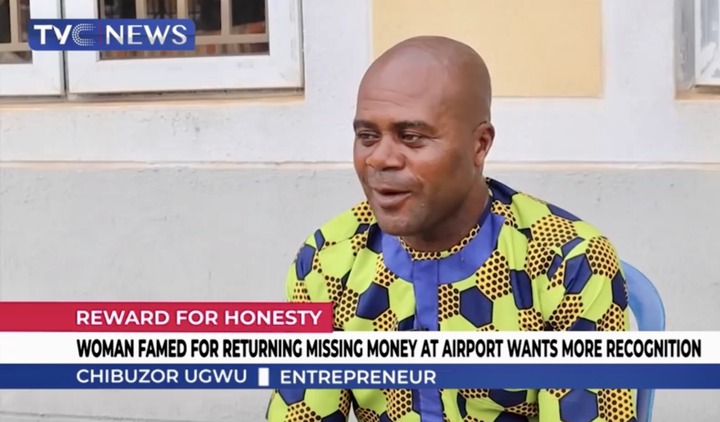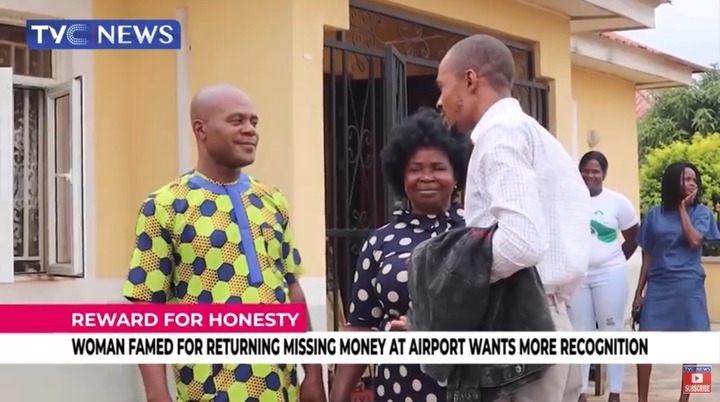 Revealing what she wants, Mrs Ugwu said, "I have never heard of someone returning such a huge amount of money. The government should do something for me to teach the youths that it pays to be honest. Let them do something that will show people within the country and abroad that honesty pays."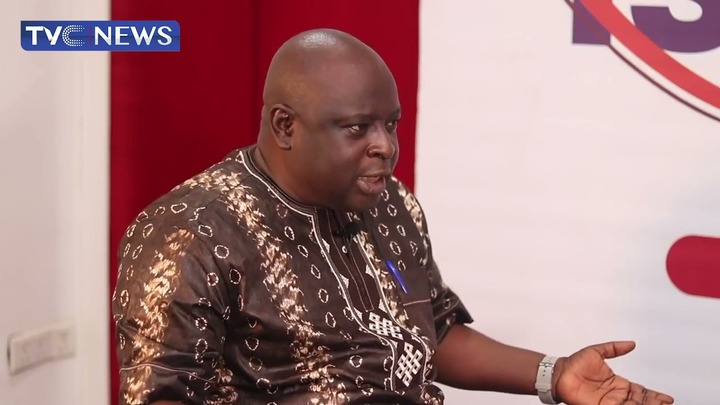 Speaking concerning Josephine's story, Babajide said, "Our leaders make a lot of mistakes. We should have used this woman as a veritable example for other people. We should have rewarded her in a way that everyone will see that it pays to be honest. Someone else who has access to such an amount of money would have relocated. But she fears God, she is religious, and she holds on to the teachings of her faith. Despite her discomfort, she doesn't want to touch what does not belong to her. Not every Nigerian has a price. She has also found $200,000, and she returned it."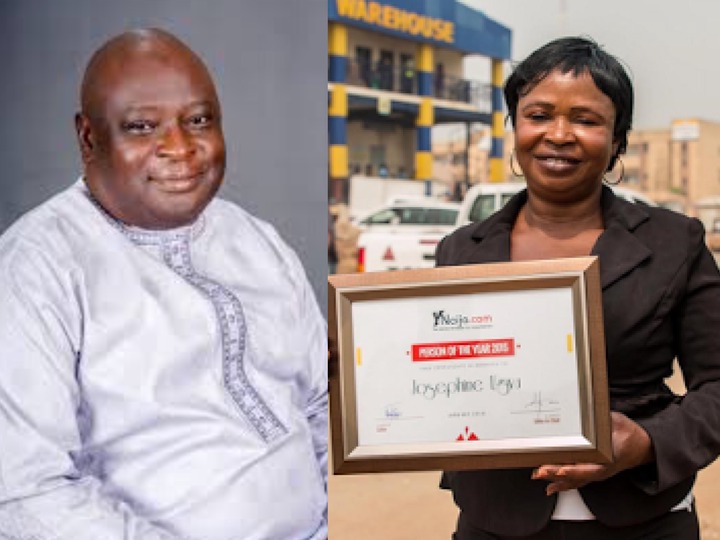 Reacting further, Babajide added, "She has found and returned money four times. God gave her the anointing to locate missing money. Governor Ifeanyi Ugwuanyi has to honour her so that she can be a point of admiration."
SORRY GUYS, DUE TO THE CONTENT IN THE VIDEO, WE CAN'T POST THE VIDEO HERE, SO KINDLY CLICK HERE TO WATCH IT NOW