"My Girlfriend Wanted To Know What Was Between Me And Maria." – Pere Says In Latest Interview.
In a recent interview, Pere has disclosed that his girlfriend knew everything he did in the house as she literally watched all and she also wanted to know if there was anything between him and Maria.
The Interview's summary went like this:
Interviewer: Was there a conversation between you and your girlfriend before you entered the house? Like you were going to play a game…
Pere: Of course, of course, there was a conversation. I had a whole conversation with my girlfriend whom I love so much. We talked about the interaction before entering the house and she supported me all through the way. When I came out, she told me she watched everything, from my entrance to my exit.
Interviewer: So you guys already spoke?
Pere: Yeah! She was trying to know what was that thing between me and Maria.
Interviewer: So, e pain am na.
Pere: It did! You know she's a woman and sometimes when you're seeing something, it's not what…
Interviewer: You're seeing it is. The more you look, the less you see.
Pere: Yeah!
Although, even if it was a game to get attention and still feel relevant in the house, one can't help but think there was something between them.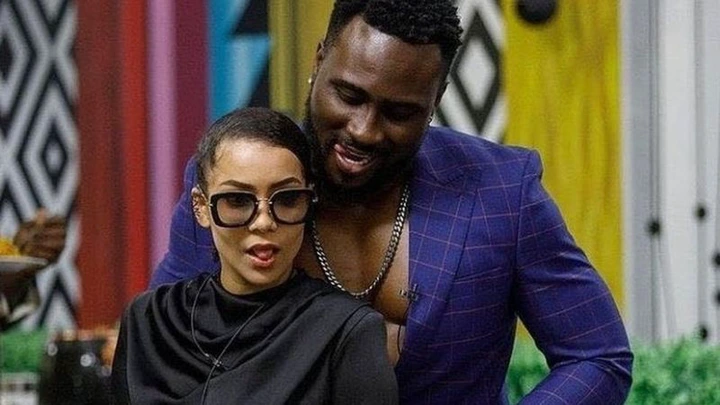 SORRY GUYS, DUE TO THE CONTENT IN THE VIDEO, WE CAN'T POST THE VIDEO HERE, SO KINDLY CLICK HERE TO WATCH IT NOW