I gave him 12k to buy compressor for my AC, he took the AC, fixed it & returned it with my 12k- Joe Igbokwe says
The special adviser to Lagos State Governor on Drainage and Water Resources, Joe Igbokwe has taken to his verified Facebook Page to speak on how a man identified as Abdullahi acted in honesty towards him.
According to him, he gave Abdullahi 12k to buy compressor and fix in my AC, he took the AC for repair, fixed it, returned it with my 12k and took me that the compressor was okay, but just a minor relay problem which he said was 500 naira".
The special adviser also added that Abdullahi was an AC/fridge engineer.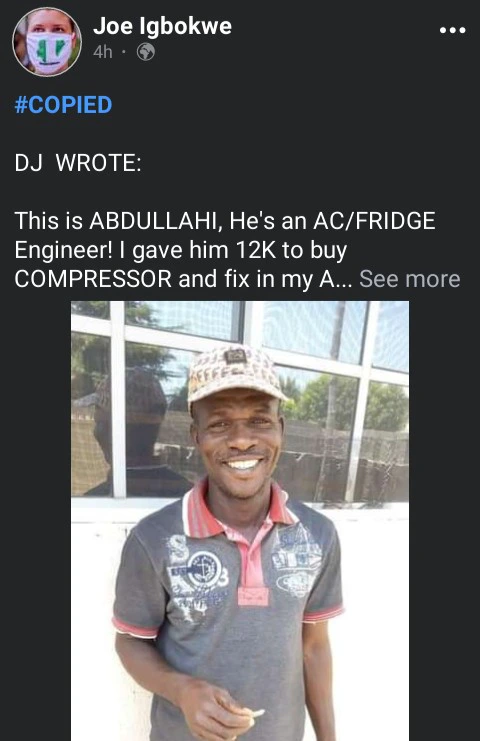 When the Engineer took the AC for repair, he found out that the original compressor of the AC was still okay, he used 500 from N12, 000 to repair the AC and later returned the balance to him
Joe was surprised at such display of honesty. Going further, he said "Abdullahi could've told me he had brought the compressor, I won't know. With people like Abdullahi, I believe there's hope for a new Nigeria
SORRY GUYS, DUE TO THE CONTENT IN THE VIDEO, WE CAN'T POST THE VIDEO HERE, SO KINDLY CLICK HERE TO WATCH IT NOW