FFK Reacts As Facebook, WhatsApp, And Instagram Stopped Working.
Nigerian politician and lawyer Femi Fani-Kayode took to his official Twitter handle to react after the complaints by a lot of Nigerians that their social media platform (Facebook, WhatsApp, and Instagram) stopped working.
In the post he shared on his Twitter handle, Femi Fani-Kayode said that; "Facebook, WhatsApp, and Instagram down, some people will cry today".
Take a look at his tweet below.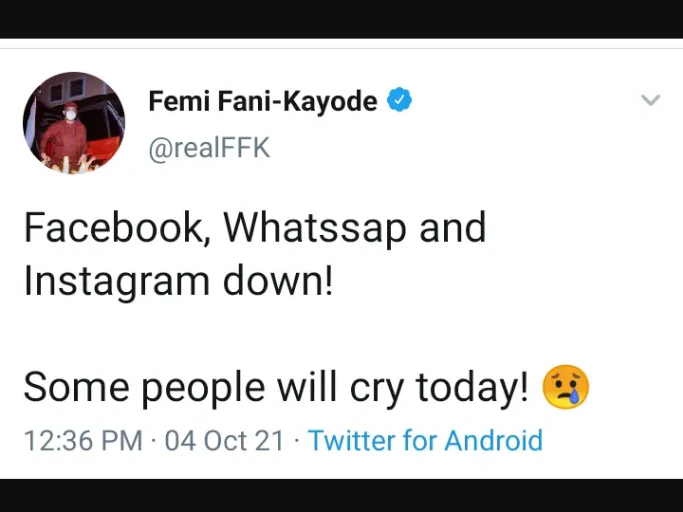 Many Nigerian citizens which were probably youths were having some difficulties in opening their social media platform like Facebook and WhatsApp on Monday afternoon, and it has caused some muse among them. The reason for the breakdown in the platforms seems to be as a result of an attempted hack action which is currently being resolved.
Although the breakdown of social media platforms caused a lot of reactions among Nigerians who took to social media to air out their view.
See some of the reactions below.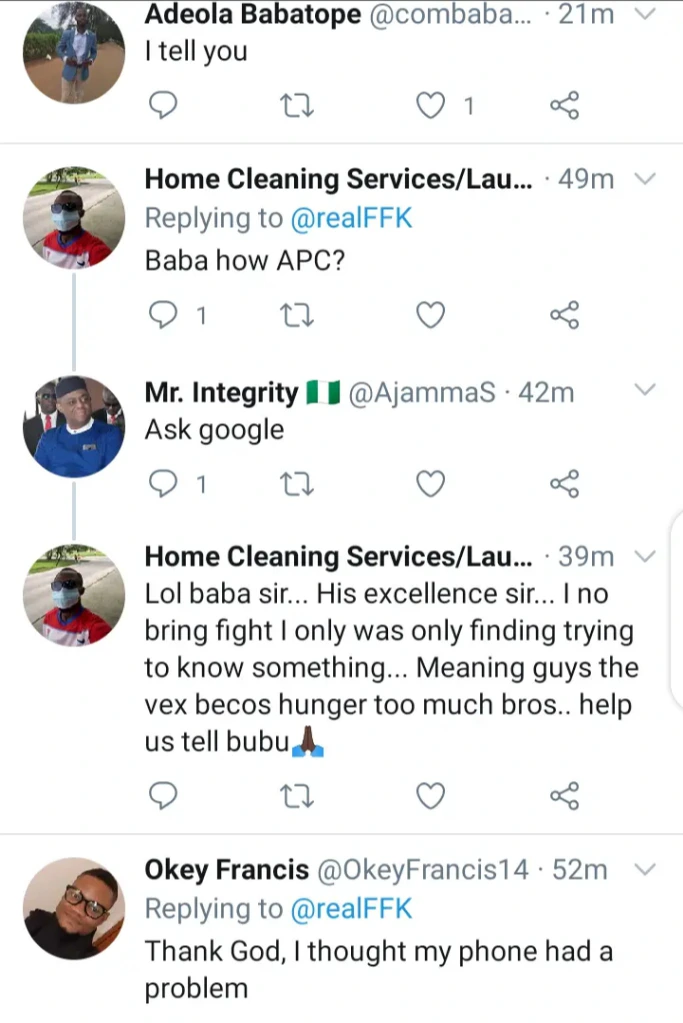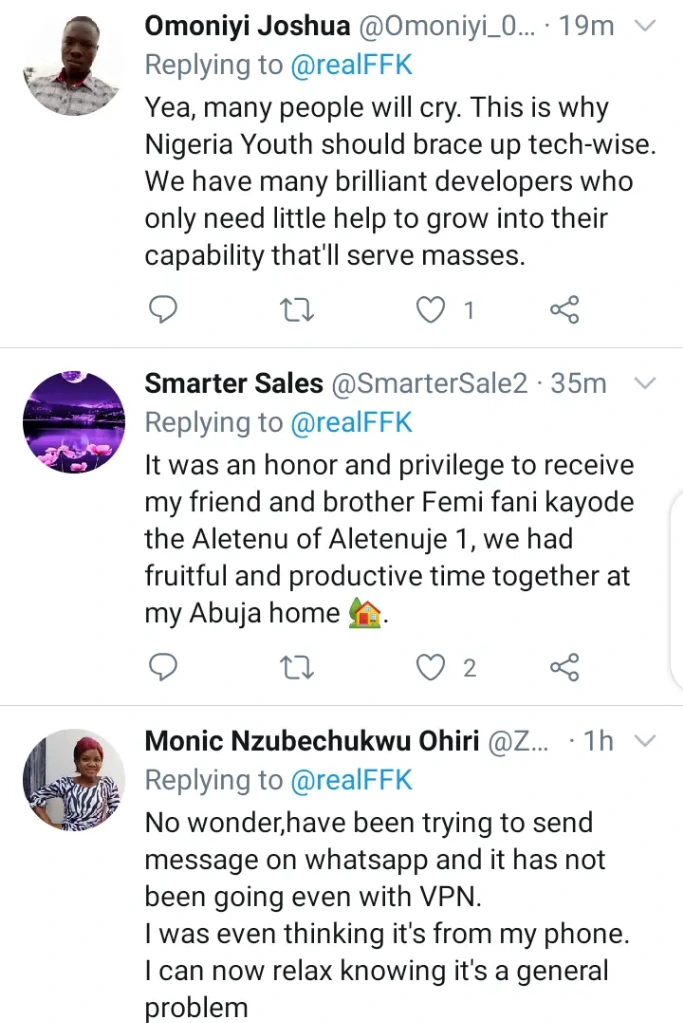 What do you think will be the result of this?
Kindly leave your comments in the comment section below.
SORRY GUYS, DUE TO THE CONTENT IN THE VIDEO, WE CAN'T POST THE VIDEO HERE, SO KINDLY CLICK HERE TO WATCH IT NOW