Nollywood actress Biola Adekunle has had many of her friends and colleagues talking. After pleading for money on her Instagram page,
In a seemingly amusing Tiktok video, Biola Adekunle is shown pleading for money to return home from the Holy Land, where she appears to be stuck and unable to return since December.
See Photos and Watch Video below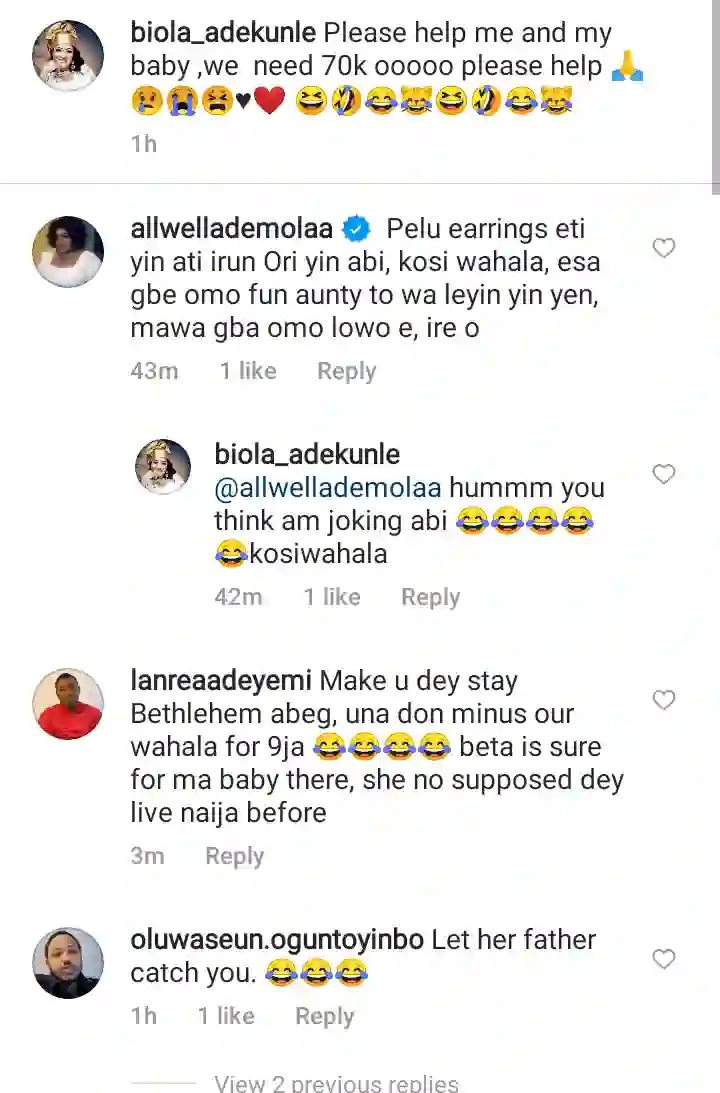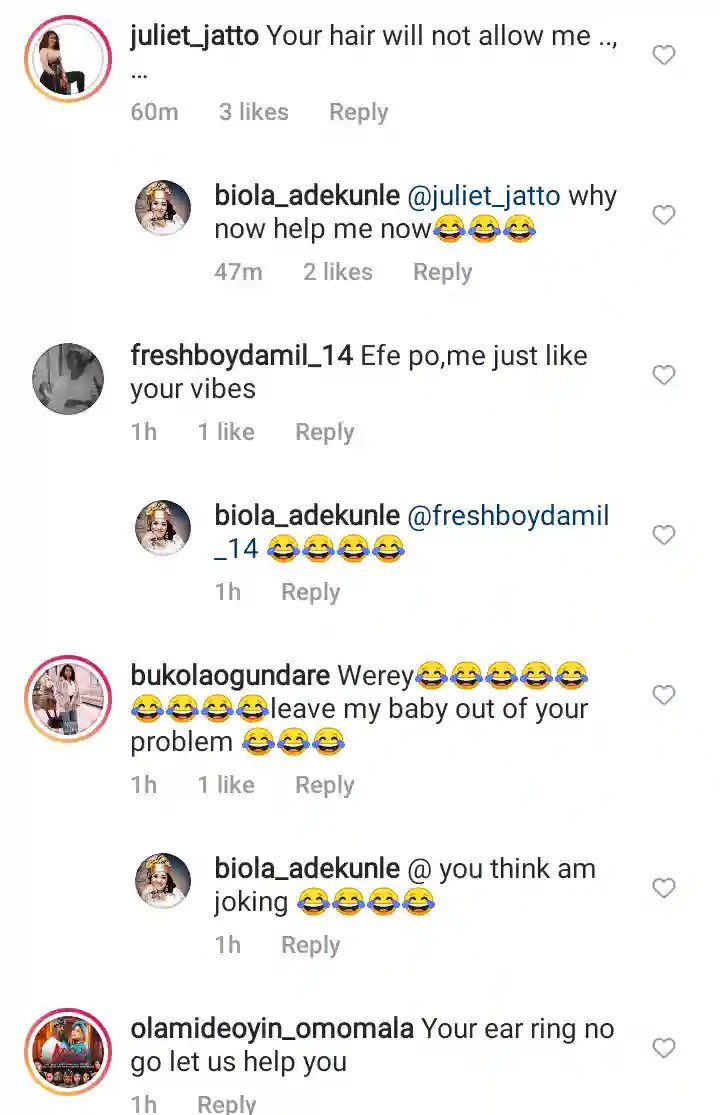 Sharing the video, Biola Adekunle wrote ; Please help me and my baby ,we need 70k ooooo please help 🙏😢😭😫♥❤ 😆🤣😂😹😆🤣😂😹.
News report that Actress Foluke Daramola has broken her silence after deleting the post she made, condemning the deadly attack on the worshippers of St Francis Catholic Church, Owo, Ondo State, on Sunday, by gunmen.
The actress deleted the post after blogger Gistlover accused her of campaigning for presidential aspirant Bola Tinubu, causing the actress to lash out at the blogger.
As the drama heightened, Foluke Daramola went silent after locking the comment section of her other Instagram posts, to prevent further backlash from critics.
Hours later, Foluke returned with a video showing her reaction to a prophet who claimed he foresaw the deadly attack.
She wrote: "Hmmmm it's well. May God keep us from all unforeseen evil doom in Jesus name, and may the souls of the departed ones Rest In Peace."