Fans May Be Wrong As Mercy Johnson Reveals Why She Stopped Acting Adult Scenes In Movies.
Mercy Johnson says that she can't play any romantic scenes in movies again because she is answerable to lots of people now.
Veteran Nollywood actress Mercy Johnson has finally revealed why she stopped acting adult scenes in Nigerian movies, and I think the fans may be wrong with their reaction.
Mercy Johnson said that despite the fact that she has made some errors she's not proud of in the past, her judgment and maturity has grown with age as well.
"What would the younger girls do when I do that? You don't need people to tell you what's right or wrong," Mercy Johnson said.
"I'm answerable to many people now; my husband, my kids. I don't want to embarrass them in any way because my daughter is growing.
"Sometimes I want to make my kids question me in any way or have something in their mind that they want to ask and they can't ask.
"Some of the errors I made in the past are things that I wouldn't do now. I won't make some choices I made back then."
Although this news got a lot of reactions from fans and viewers on social media as well, as some fans were furious with the news suggesting that Mercy Johnson didn't say that, and I think they may be wrong due to the fact that she (Mercy Johnson) is mature enough to clarify herself in public like that.
See some of the reactions from fans and viewers on social media below.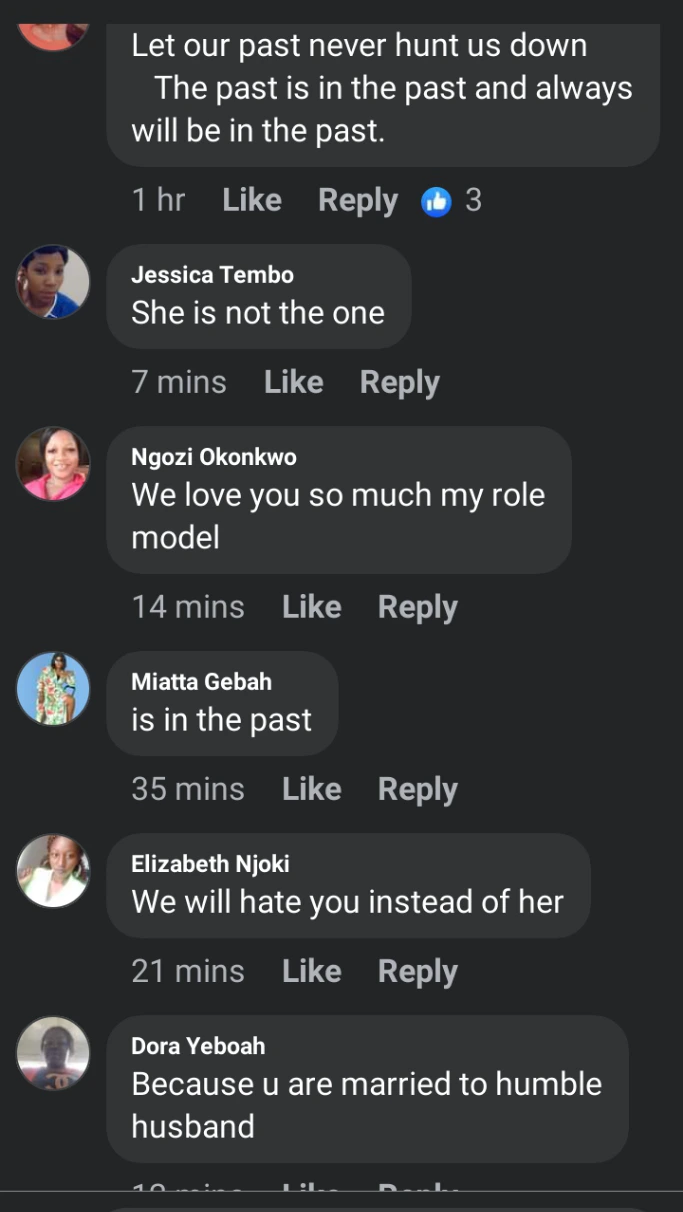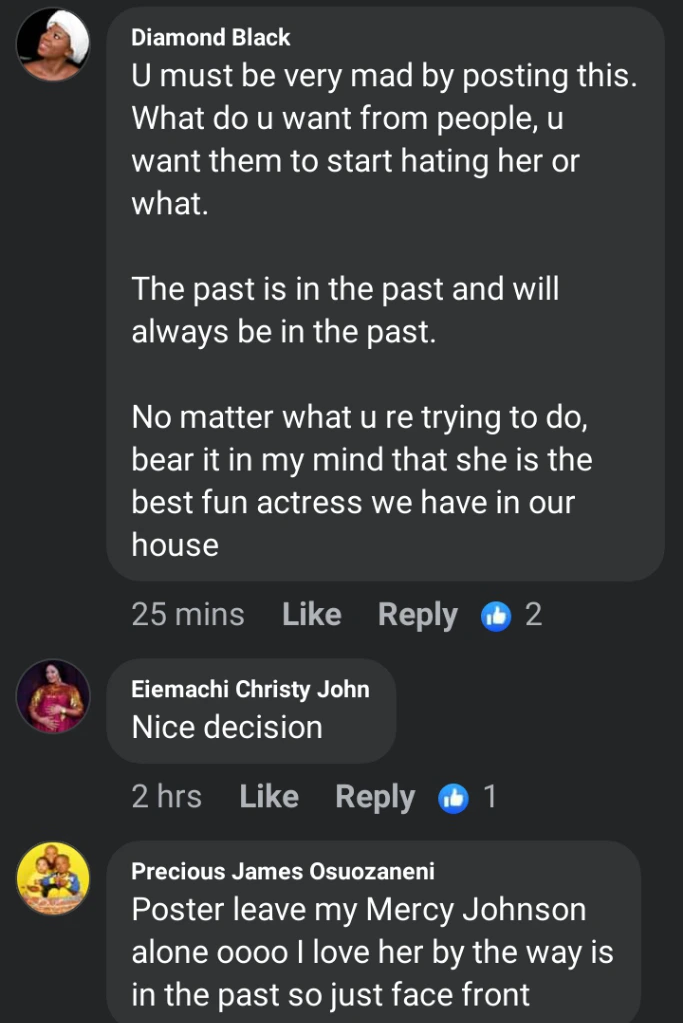 What are your own thoughts on this?
Kindly leave your comments in the comment section below.
SORRY GUYS, DUE TO THE CONTENT IN THE VIDEO, WE CAN'T POST THE VIDEO HERE, SO KINDLY CLICK HERE TO WATCH IT NOW