Disturbing Pictures Of How A Mama Put Seller Lost All She Cooked To Criminals Allegedly Enforcing IPOB-Sit -At- Home Order – A Place for News
We viewed the disturbing Video clip where a woman who sales Road side "mama put" lost all she cooked on monday because she did not comply to the #Sit_at_home oder by the IPOB .Another shop owner again lost goods worth thousands of naira  to same fate. If I may ask …na like this ?
.. Let's use our sense to follow the matter at hand ……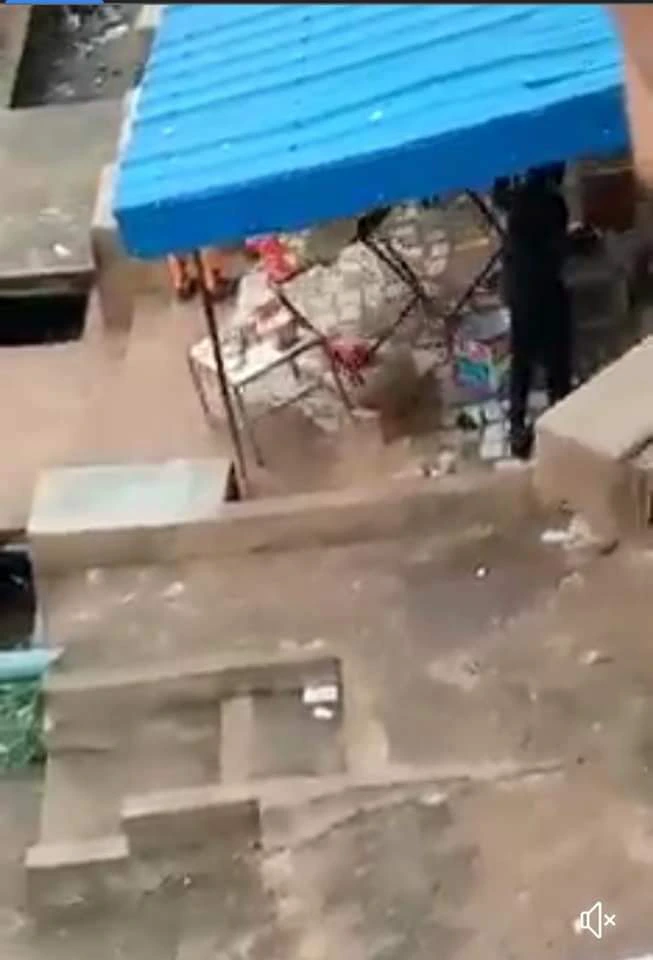 We don't support the sit at home but you have to respect yourself and sit at home for one day if every other person in your area is observing it.
We not support destruction of ones source of income. the woman or mamaput would have quietly waited for just that day, all this would not have happened. so unfortunate though.
BBNaija: "I Am Too Strong Of A Character Not To Put Me Up"
How many times have you faulted govt for enforcing sanitation, even to the extent of arresting defaulters and making them pay.
Some of us that stays in the North where beer is prohibited, what happens if you try selling beer in that location.
It is in our best interest if we try to obey instructions. At least it will save us had I known.
WATCH THE VIDEO
https://www.facebook.com/hashtag/sit_at_home?__eep__=6&__gid__=2956717677893023&__cft__[0]=AZUbfA7E0_OLQRqK_FXmkB3pIV8SVwRQ1_4HyeAjuThnY6gulvfrJwIO7ghmf7cszPLpL4qsV4dorc8IbaVZsDu6pW8nTwprDDkZFwHacDNeVknrKCsOXPm16TlDUq5j2h1OJ_d7wZcSr30R-cd6GNEh&__tn__=*NK-R
SORRY GUYS, DUE TO THE CONTENT IN THE VIDEO, WE CAN'T POST THE VIDEO HERE, SO KINDLY CLICK HERE TO WATCH IT NOW