Boma And Angel Got Into A Shouting Match Just Before Their Saturday Task
The Big Brother Housemates were given a task to perform as part of the activities in the house. They were tasked with creating a jingle advertising a detergent.
The instructions as read out by the Head of House Boma was that the housemates will pick colored cards from a box and form a team according to the colors they pick.
After this, they dispersed into their respective groups and were given 60 minutes to come up with a rendition for their jingle. They were also instructed to write their renditions on one paper.
In a plot twist, after the various groups had come up with their jingles, Big Brother instructed them to pick another group and swap their jingles.
This had quite an impact on the groups as they almost became demoralized.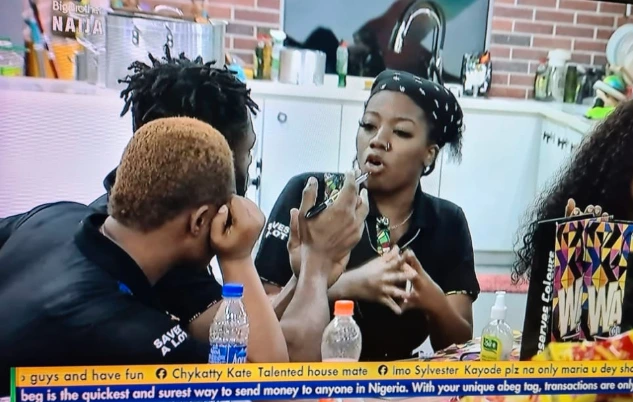 Angel's group which is made up of Princess, Tega, Liquorose, Cross, and Arin, however, had their renditions on 6 different sheets of paper and while swapping with the next group, they gave them only one sheet of paper.
This did not sit well with the other group as the members stated that the instructions given by Big Brother was to swap all their jingle notes.
Boma went to Angel's group and asked them to release the other jingle notes to the other group and this caused them to get into a shouting match as Angel did not want to do that.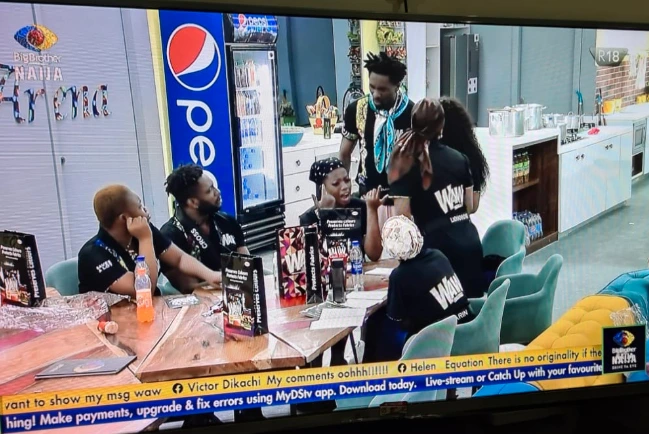 Other housemates were seen pulling Boma away from Angel as their arguments got heated.
Angel eventually released the notes to the other group and they dispersed to prepare for the task.
SORRY GUYS, DUE TO THE CONTENT IN THE VIDEO, WE CAN'T POST THE VIDEO HERE, SO KINDLY CLICK HERE TO WATCH IT NOW