How Bokoharam Is Getting Funding & Weapons They Use In Attacks
A nation that wants to survive must learn from experience lest we repeat the mistakes of the past. Between 2012 and 2015 Boko Haram created a $100 million Empire of Death and Destruction. Boko Haram's rapid takeover of an area the size of Belgium, coupled with a series of high-profile kidnappings and senseless killings catapulted the Jihadi group into the league of the world's deadliest terrorist groups with 25,000 to 30,000 fighters.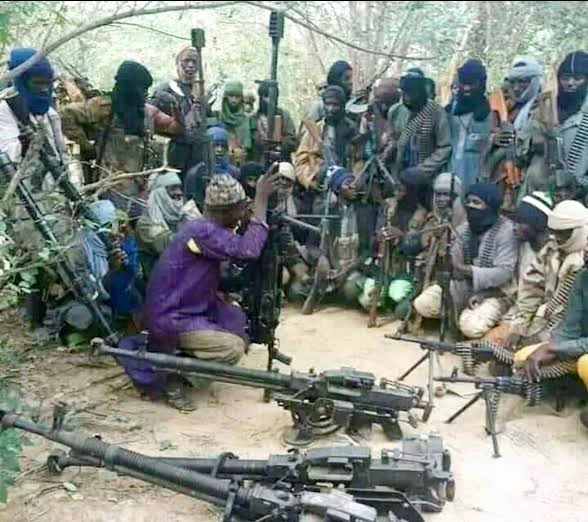 If the Jihadi group was a sovereign country, it would have the 3rd largest army in West Africa. They had a rocket force that produced thousands of improvised rockets. How they got the know-how is not much of a secret. So how did they become a multi-million dollar enterprise? Most estimates for Boko Haram's earnings are inaccurate because it's hard to obtain precise information from the chaos that prevailed in the region, but various estimates put the group's earnings at between 50 to 100 million dollars.
Money is made primarily through ransom payments, illegal smuggling networks, and outright bank robbery. In 2014 alone, they got $3 million from France and about $700,000 from Cameroon in ransom payment. Boko Haram's increasing economic empowerment, along with its continuing conquest of territory strengthened its financial confidence and drove it to declare an Islamic Caliphate and swore allegiance to ISIS.
Indeed such misguided confidence was a factor in making Boko Haram abandon its hit-and-run guerilla style mode of operation, for a more conventional model. It developed an administrative apparatus for its new Caliphate and chose to engage the Nigerian Army conventionally to defend its conquered territory, a fight it cannot hope to win. But they were still made a ton of money underground. By far the most important source of income was "donations" from state actors.
In 2015 four French citizens held hostage by Boko Haram were freed after the French government paid a multi-million dollar ransom through Cameroonian intermediaries. The most disturbing part of the deal was that Boko Haram demanded and received a significant supply of arms and ammunition, including a guarantee by Cameroon that the weapons would have a safe passage for the insurgents.
SORRY GUYS, DUE TO THE CONTENT IN THE VIDEO, WE CAN'T POST THE VIDEO HERE, SO KINDLY CLICK HERE TO WATCH IT NOW