Why the Blue Pill Kills Many Men
Early this year the Pharmaceutical Society of Kenya (PSK) cautioned the public against the use of the blue pills without the prescription of a doctor.
This came after many people were said to have been killed by the much loved pills that even the young energetic men are now going for. According to the World Health Organization (WHO), the Avanafil, Tadalfil, Sildenafil and Vardenafil drugs can cause death if an individual takes overdose.
When used without proper prescription the sexual enhancement drugs can have dangerous side effects that can lead to death. The side effects that can be severe are decrease in blood pressure, potential cardiac arrest, persistent erection and vision loss.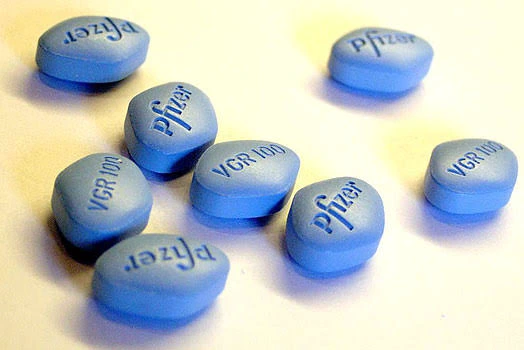 But how do people get killed by these pills? Well, when abused the drugs can alter some functions in the body. When taken, the pills allow more blood to move to the pelvic area. As that happens one is likely to suffer a heart attack. The situation can get worse if the person using the drug is suffering from other cardiovascular conditions. It is for this reason why so many senior citizens usually get themselves killed. These men normally suffer underlying conditions that are worsened by the drug.
It is advisable that people stay away from the blue pills unless they have been allowed by their doctors to use them. Most people get killed because of the temptation to use more of the pills so that they do not underperform in bed disappointing their partners.
SORRY GUYS, DUE TO THE CONTENT IN THE VIDEO, WE CAN'T POST THE VIDEO HERE, SO KINDLY CLICK HERE TO WATCH IT NOW