#BBN"Pere and Maria are not to be trusted" – Boma tells WhiteMoney
Boma and WhiteMoney had an intense discussion about the current head of the house and the newly introduced housemates during their workouts session.
Boma told WhiteMoney, Pere and Maria are not to be trusted. They are in the house for the game, and they understand it perfectly.
As expected, this got a lot of fans talking on social media.
The first talking point was Boma saying that Pere cannot be trusted.
John: I thought Boma and Pere are good friends.
The second talking point was when Boma said everyone just has to shine their eyes.
Rose: Boma is also in the game.
The third talking point was the friendship between Boma and WhiteMoney.
See more reactions below.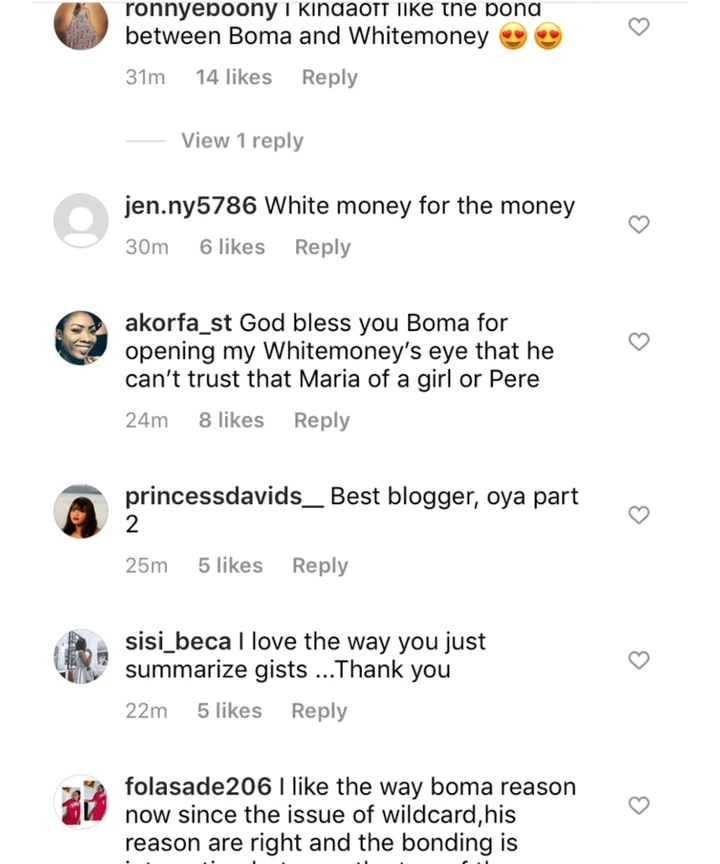 SORRY GUYS, DUE TO THE CONTENT IN THE VIDEO, WE CAN'T POST THE VIDEO HERE, SO KINDLY CLICK HERE TO WATCH IT NOW