BBNAIJA 21:Sammie Apologises To Angel After Their Shouting Match
On Monday night, Sammie and Angel were involved in an argument after Sammie confronted her for kissing one of the new housemates, Kayvee during the Truth or Dare game.
During the confrontation, they both exchanged harsh words and Angel accused Sammie of slut-shaming her.
The other housemates could be seen laughing while this went on and this really got to Angel.
As a result of this, Angel was quiet throughout the day and did not participate in the Tuesday night games moderated by WhiteMoney.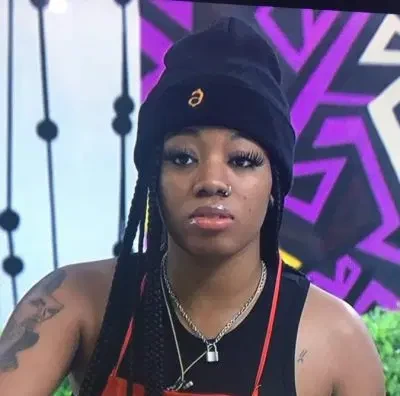 Sammie however went to apologize to her while she sat in the garden.
While Sammie was discussing with her, he told her that they might not work as a couple, but she needed to understand they were in a game in which she probably had an edge over him because they don't know what is going on outside.
He also said that she should not allow whatever he did or whatever was going through her head to affect her game.
Furthermore, he stated that yesterday was the first time he ever heard the word 'slut-shaming' and he had a lot of female friends with who he hardly ever gets into a fight.
He admitted to her that he fell for her because of her personality and not because of her body, tattoos, or the way she dresses.