#BBN 'WhiteMoney Is Not The Owner Of The Kitchen" Says Maria As She Moves To Stop Him From Cooking
The debate about who should be in-charge of the kitchen continues in the big brother's house as the deputy head of house, Maria moves to stop White Money from cooking saying, he is not the owner of the kitchen.
Maria who was spotted having a discussion with two of the housemates, Emmanuel and Liquorose, said that the ladies in the house will soon have to take turns in cooking for the house because we don't know what might happen. Maria was asking Liquorose if she will like to cook so that they can make a roster. According to Maria, White Money cannot be left alone to do the cooking.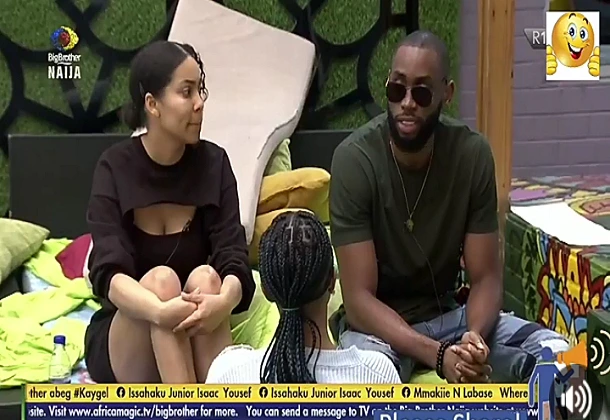 Maria having a discussion with Emmanuel and Liquorose.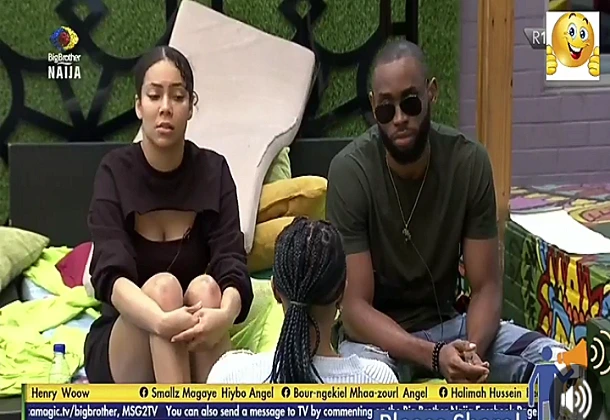 This is coming after Pere and Maria talked about white money using cooking as a strategy in the big brother house in which they are of the opinion that if white money is left with cooking duty then he will be having what they called "you all need me mentality".
Although, White Money has been the one cooking for the whole house since the reality TV show started because the other housemates feel the food in the house will be better managed when the cooking is handled by one person. However, Maria and Pere think if White Money continues to cook then very soon he will be in displaceable and this is what informed the idea of stopping White Money from cooking.
SORRY GUYS, DUE TO THE CONTENT IN THE VIDEO, WE CAN'T POST THE VIDEO HERE, SO KINDLY CLICK HERE TO WATCH IT NOW