#BBN "Stop Getting Too Close To My Man" – Saskay Playfully Tells Angel When She Saw Her With Cross
Saskay and Cross have been spotted on some occasions having romantic moments together moments. They both have gotten more closer to each other more than before this week and seems like they both have eyes for each other.
Saskay came into the bedroom where she spotted Angel and Cross discussing, Angel was close to Cross, and the discussion looked quite serious. Saskay then Playfully told Angel from afar, "Stop getting too close to my man". Angel responded by moving away from him a bit when Saskay came, then grabbed him when Saskay was about to work away.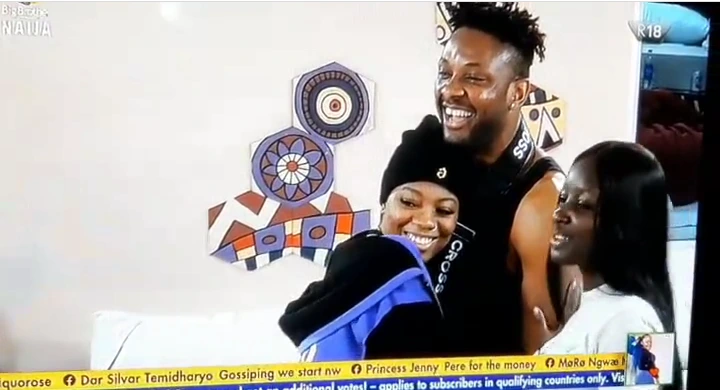 Recall that Angel also did the same thing to Saskay when she saw her getting close to Yousef. She also jokingly told Saskay not to get close to her man, that Yousef is her man. Saskey then moved away.
I think whether jokingly or not jokingly the both of them are already marking the male housemates they are close to, and it seems like Angel and Saskay are getting more closer.
SORRY GUYS, DUE TO THE CONTENT IN THE VIDEO, WE CAN'T POST THE VIDEO HERE, SO KINDLY CLICK HERE TO WATCH IT NOW