#BBN-Pere Reveals That He Would Have Chosen Peace As His Deputy Head Of House Instead Of Maria
During a conversation with fellow housemates Boma and Cross, the current Head of House, Pere revealed that he would have chosen Peace as his deputy Head of House instead of Maria.
He said this in reaction to the altercation that Maria had with one of the new housemates, Queen when they were playing a game moderated by WhiteMoney on Tuesday night.
He added that he had considered choosing one of the new female housemates, but he was not sure if it Big Brother would allow that seeing that the new housemates did not participate in the Head of House games.
Recall that Pere and Maria were revealed as the wildcards in the first week of the reality TV show. Pere later expressed his feelings to Maria but she turned him down and said they could just be friends. However, the two have been seen flirting multiple times in the house.
While the conversation ensued between Boma, Cross and Pere, Cross told him that if he had chosen Peace two of them would have bonded well since Pere also likes her.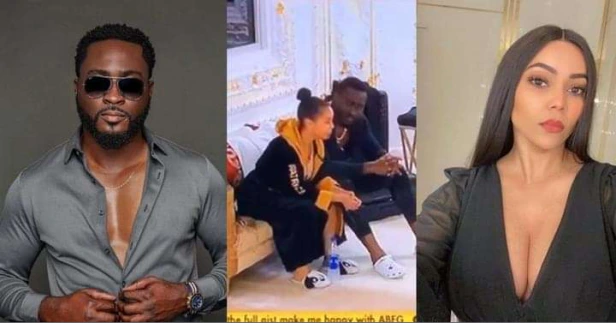 They agreed that Pere chose Maria as his deputy because he knew that was what the housemates expected from him.
They however agreed that they would bond with the ladies they have interest in when they leave the house after the show.