Why Andoni's Boat Carved As Fish Should Be Emulated
According to City News Port Harcourt, a boat was shaped as a fish by the Andoni people of Rivers State as they celebrate the Christmas season.
As part of the celebration of the yuletide season, carnivals are usually held in different local government areas of the state. Since Andoni are among the Riverine areas, they had to carve out a boat that looks like a fish for they celebration.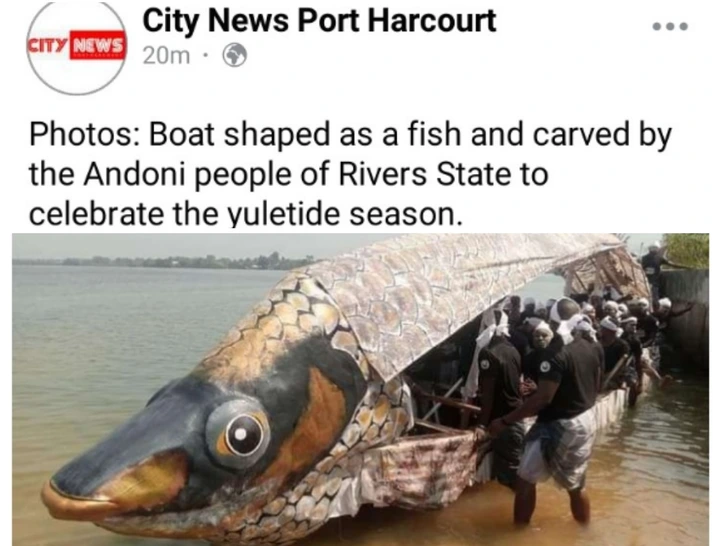 Here is the reason why boat makers should emulate the boat built by Andoni people to mark their celebration.
There are dangerous and huge aquatic animals in the waters, now carving the boats to look like another aquatic animal such as a fish could help in scaring other deadly aquatic creatures away from the moving boats.
Most of these water creatures could contribute in causing accidents along the way. Something bigger and scary could help in scaring them away and so, boat makers should adopt this style for safety.