90Million Is Good, But 1billion Is Better -Saga's Dad Tells Saga As He Welcomes Him.
Saga's dad welcomes his son after his eviction from the big brother's house.
Saga's Dad decided to pay a courtesy visit to Saga after he spent 9 weeks away from him in the big brother's house.
According to the viral video on social media, the moment Saga spotted his dad, they both hugged each other tightly.
90Million is good, but 1billion is better -Saga's Dad says as they hug each other.
As expected, this got a lot of reactions on social media.
Lanre: Saga came to play Ozo's script. Because this is the same thing that happened after he was evicted from the show.
Caroline: Saga's dad is a sugar daddy. The man is entering my eyes.
Harry: Saga came from a family filled with love. And his family her well to do.
Ruth: His dad's words are heavy.
See more reactions via the screenshots provided below.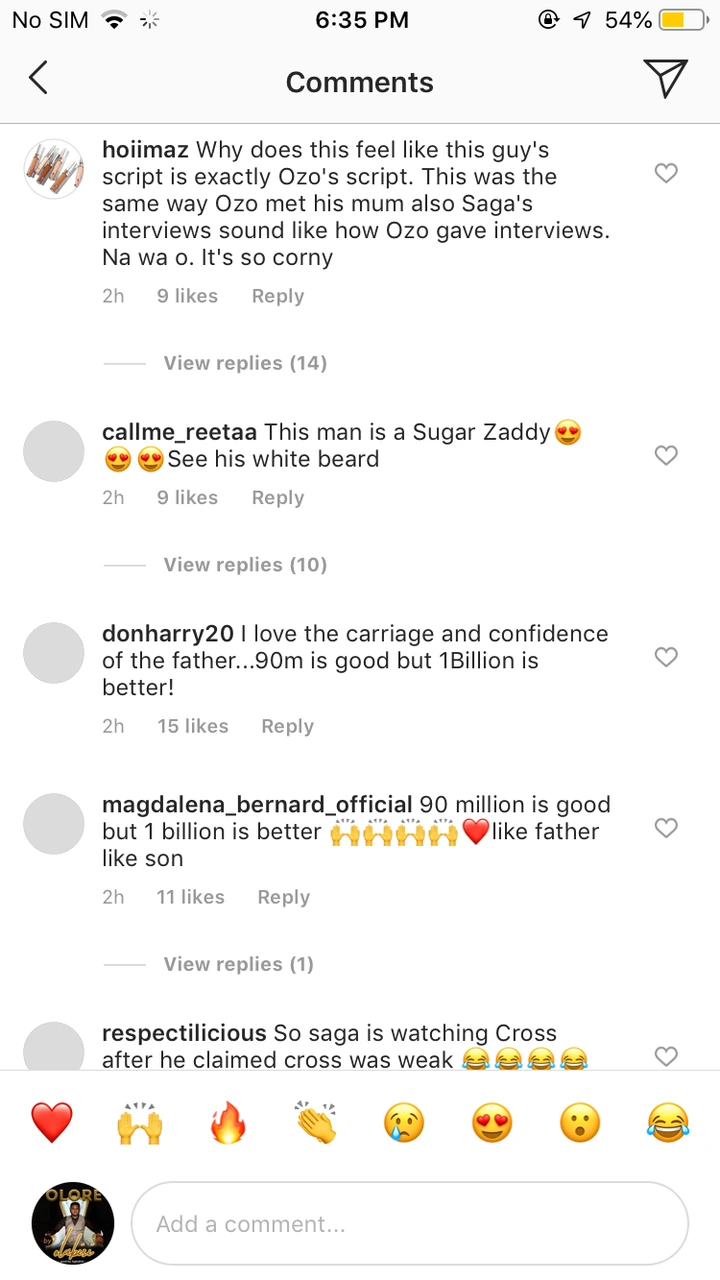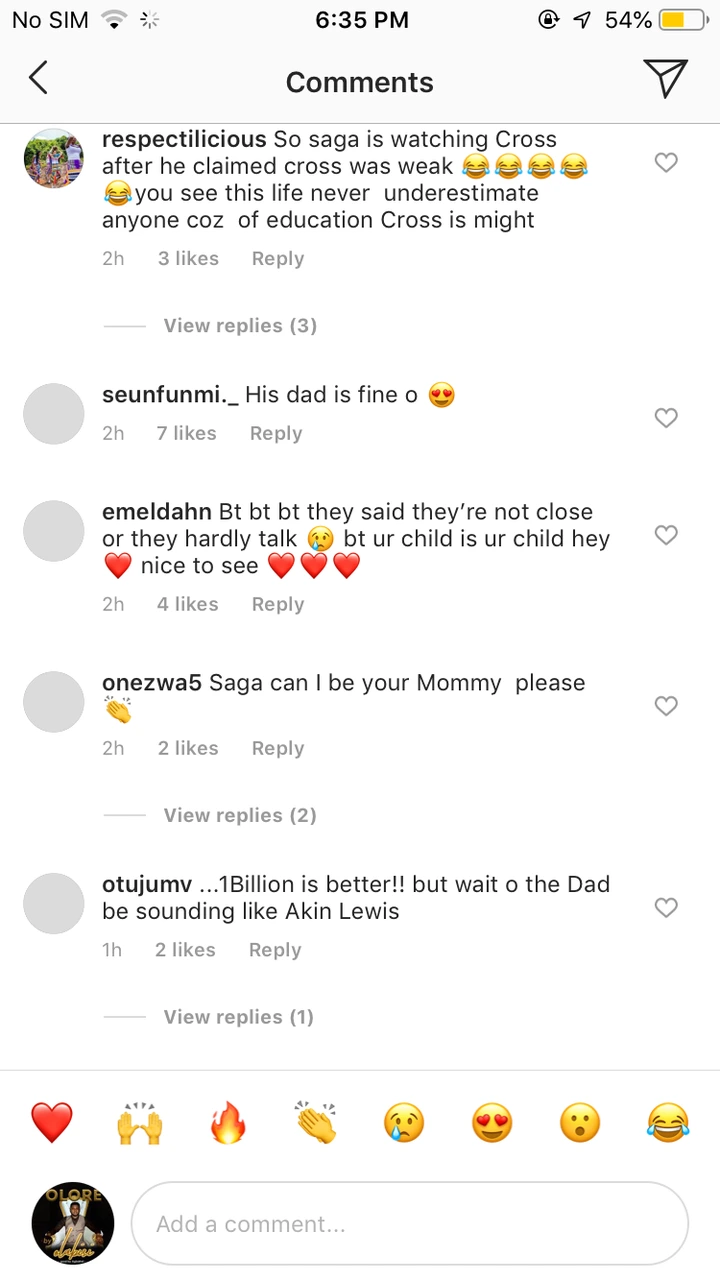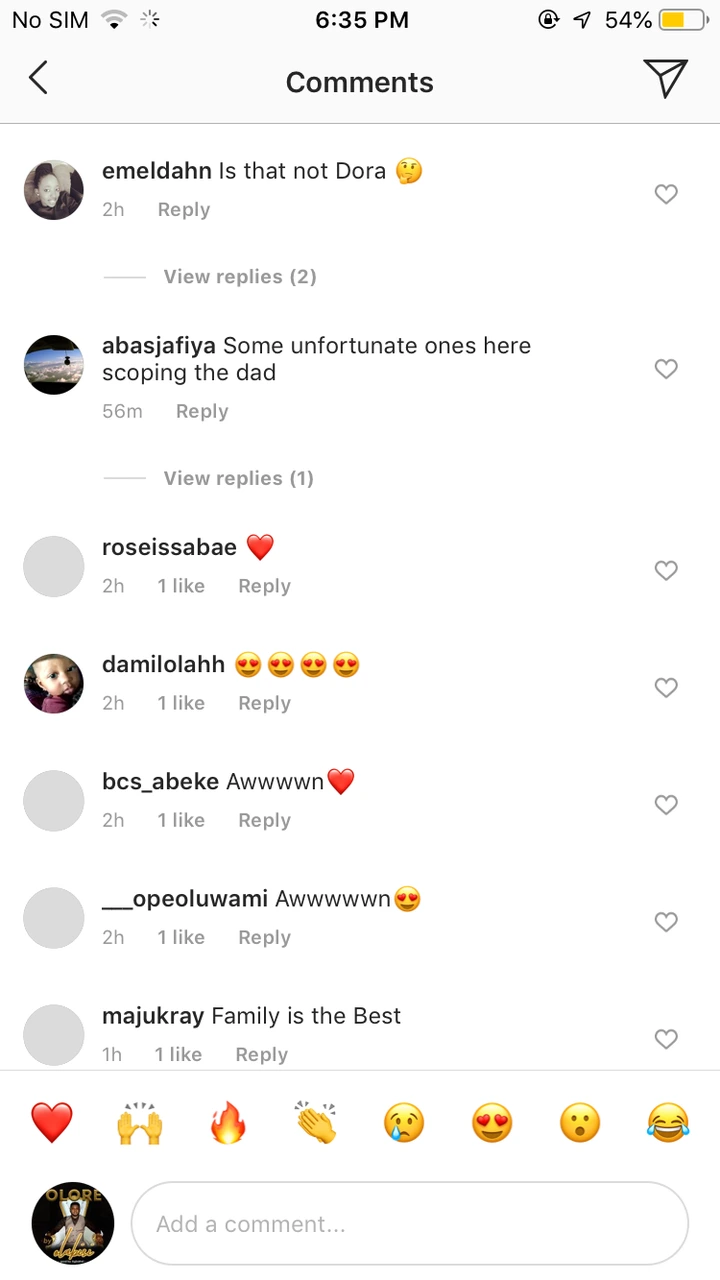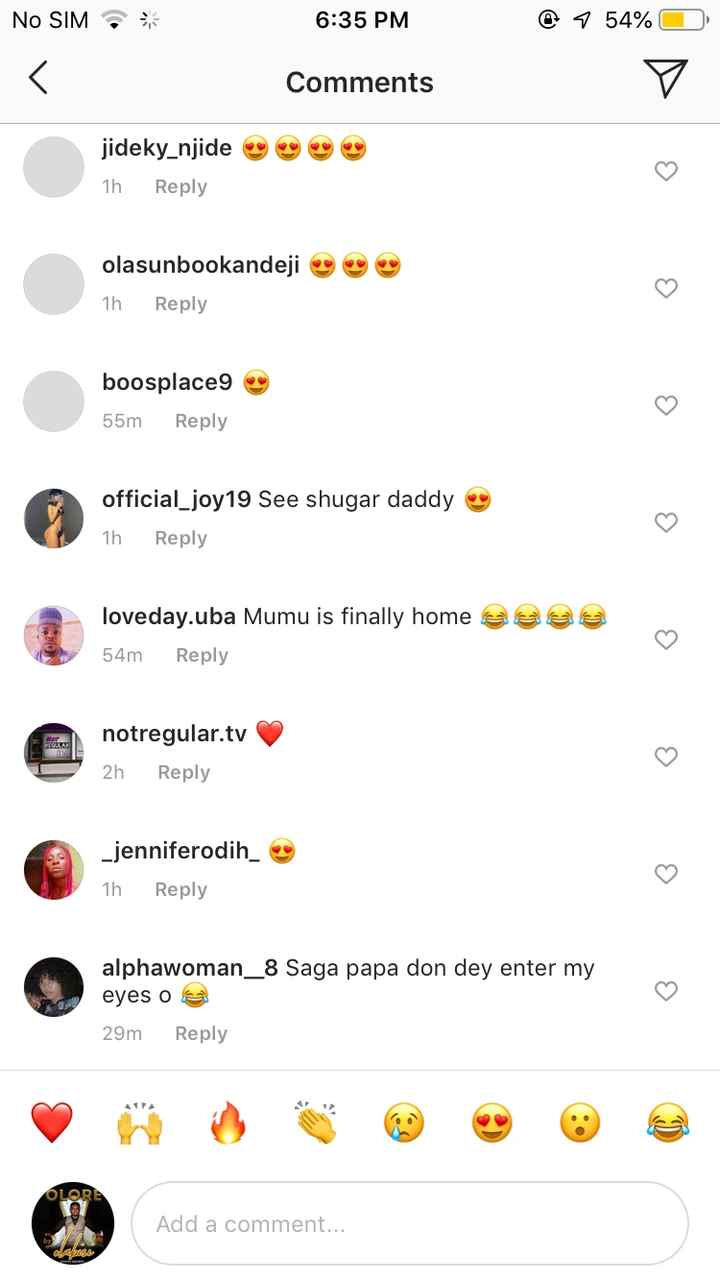 What did you make of this?
SORRY GUYS, DUE TO THE CONTENT IN THE VIDEO, WE CAN'T POST THE VIDEO HERE, SO KINDLY CLICK HERE TO WATCH IT NOW