8 Healthy Foods You Should Include While Drinking Garri To Increase The Nutritional Benefits
Garri is a food that doesn't need much introduction. It is a derivative of cassava, and it's made by peeling, grinding, soaking, sieving and frying cassava. Garri is a major staple food in Nigeria and West Africa at large, and it can be prepared in various ways. One major way of preparing garri is by making it into eba which is usually swallowed with soup.
However, while many people enjoy consuming garri with soup, others prefers drinking it, especially the younger generation. In this case, it is poured inside plate and added with water. Garri is rich in carbohydrates, which provides energy for the body. But to increase its nutrient profile, it's advisable to consume it with the foods which are mentioned below.
1. Beans.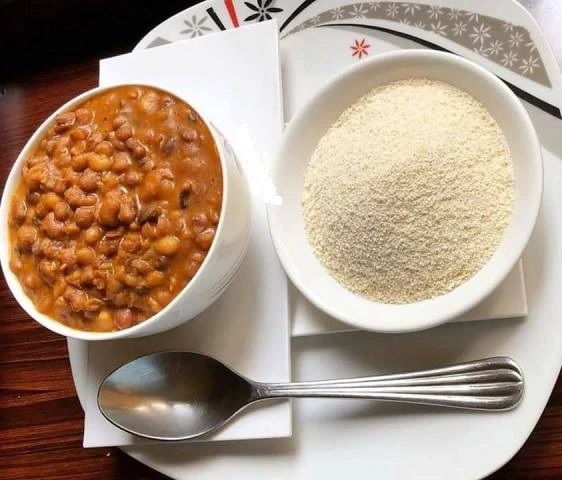 This is definitely one of the healthiest foods you can drink with garri. Consuming garri with beans will provide you with healthy nutrients such as fiber, protein, carbohydrates, vitamins, folate, iron, and others. Instead of drinking garri like that, you stand a lot to gain if you consume it with beans.
2. Milk.
Milk is an excellent source of protein and combining it with garri which is rich in carbohydrates is greatly encouraged. Apart from the healthy nutrients these two contain, they also have a great taste which you'll surely enjoy.
3. Groundnuts.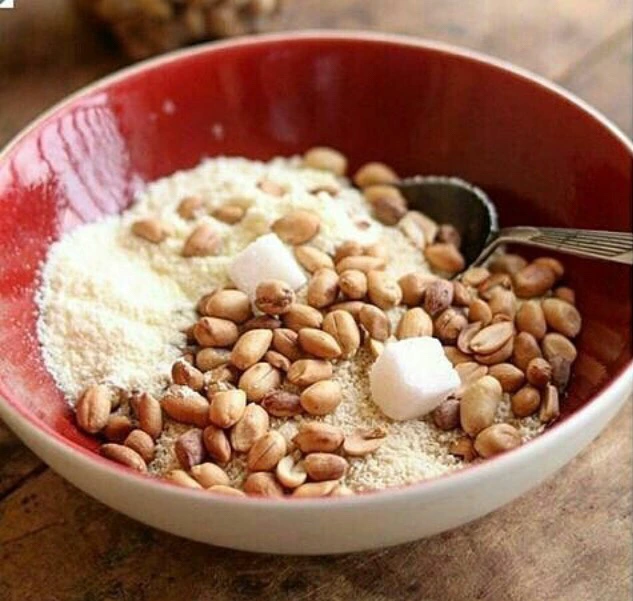 This is widely consumed by Nigerian students. Garri and groundnuts is one of the most popular food combination in the country and this is for a reason. Groundnut is rich in oil, protein, calcium, phosphorus, zinc, and others. Combining it with garri will sure increase its health benefits.
4. Akara.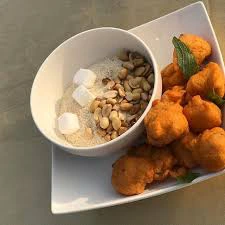 Bean cake, popularly known as akara in Nigeria is a derivative of beans, and as such, it is very rich in protein which helps to repair worn-out tissues in the body. Consuming it with garri which is an energy-giving food will no doubt provide you with beneficial nutrients.
5. Fish.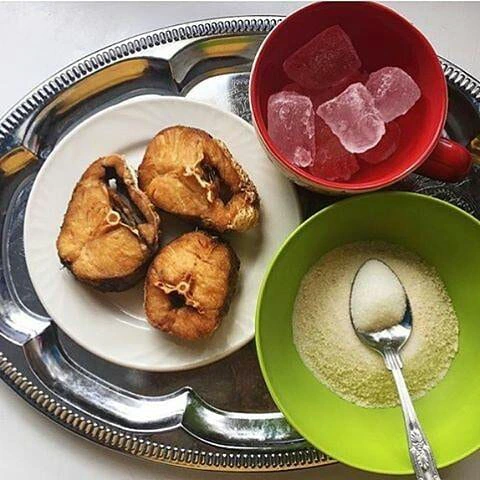 Using fish to drink garri is very tasty and nutritious. Consuming fish with garri will not only benefit you nutritionally, it also offers an amazing taste which you won't forget in a hurry. The only downside to this combination is that fish is not affordable.
6. Okpa.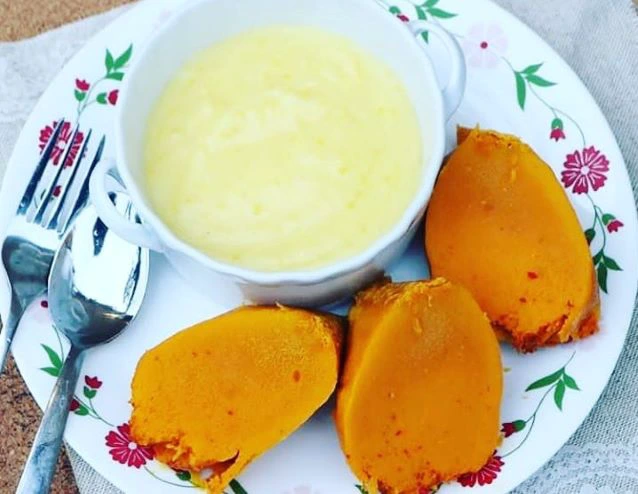 This is a very popular snack in South Eastern Nigeria. Okpa is rich in calcium and protein. Consuming it with garri is not a bad idea.
7. Moi-moi.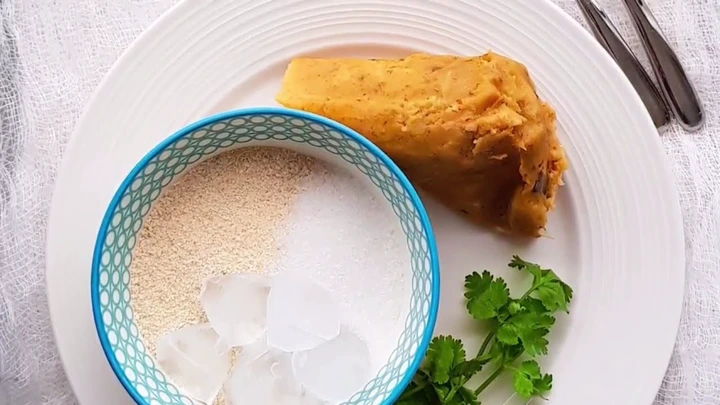 You can't talk about popular foods in Nigeria without mentioning moi moi. This is a very healthy food, which is made from beans, and consuming it with garri is advisable because it's nutritious.
8. Cashew nuts.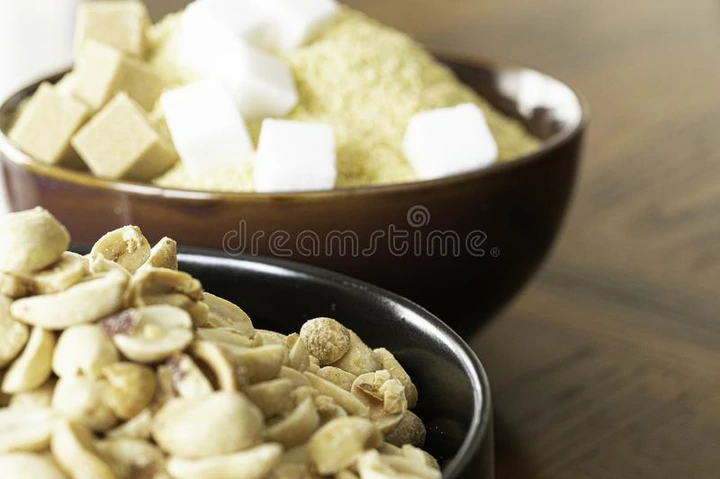 Many people are not aware that you can actually drink garri with cashew nuts. Combining these two foods will greatly benefit you. Cashew nuts are rich in protein, fiber, fat, etc. Garri however is an excellent source of carbohydrates. You should definitely try this combination if you haven't.
Share this post across and hit the follow button for more.
SORRY GUYS, DUE TO THE CONTENT IN THE VIDEO, WE CAN'T POST THE VIDEO HERE, SO KINDLY CLICK HERE TO WATCH IT NOW