3 APC Controlled States That PDP May Win In The Forthcoming Governorship Polls
There are indications that the Peoples Democratic Party, PDP may win some All Progressives Congress, APC controlled states in 2023.
This is due to the kind of uncordial relationship that the Governors of these states are having with the leaders of the party which has led to the crisis in their various states.
The APC controlled states that the PDP may win in the forthcoming elections are:
First, Kwara State. The governor of the state, Abdulrasaq Abdulrahman and the Minister of Information, Alhaji Lai Mohammed are fighting each other over the leadership of the party. It was reliably gathered that the just concluded State Congress rekindled the crisis in the party.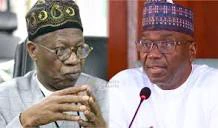 Alhaji Lai Mohammed and Governor Abdulrasaq Abdulrahman
Meanwhile, the PDP leaders are mapping out strategies to defeat APC in the forthcoming governoship election, if APC leaders in the state fail to settle their differences on time.
Secondly, the APC controlled state, that the PDP may find easy to win in 2023 Governorship election is Ogun state. The Governor of the state, Dapo Abiodun and his predecessor, Ibikunle Amosun are not in good term with each other.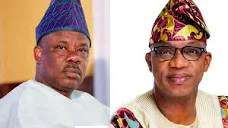 Ibikunke Amosun and Governor Dapo Abiodun
The reason as well is leadership tussle between the two leaders. Recall that Governor Dapo Abiodun did not get the support Amosun in 2019 Governorship election to become the governor of the state.
The third state that the PDP may find easy to win in 2022 governoship election is Osun State. This as well is attributed to leadership crisis among the APC leaders in the State.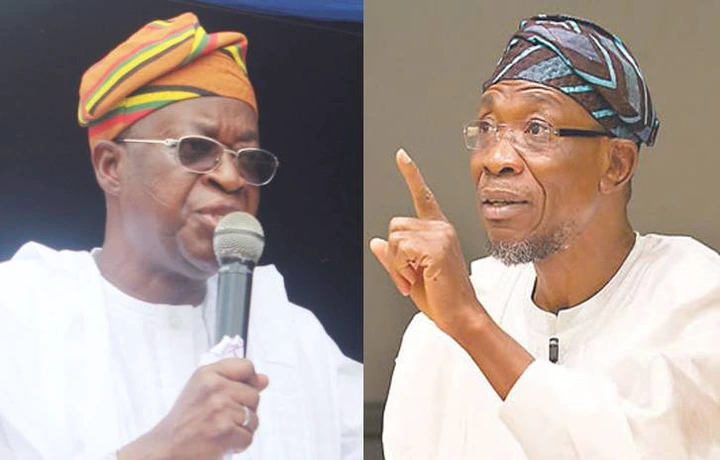 Governor Adegboyega Oyetola and Ogbeni Raufu Aregbesola
Besides the fact that there is power tussle between Governor Adegboyega Oyetola and his immediate predecessor, Ogbeni Rauf Aregbesola, who is now the Minister of Interior over the allegation that Oyetola reversed some policies made by Aregbesola while in power, there are other leaders in the APC who are fighting Governor Oyetola.
The Osun Progressives (TOP) leaders which comprises of Minister of Interior, Ogbeni Raufu Aregbesola; former Secretary to the State Government, Alhaji Moshood Adeoti; former Deputy Speaker of the House of Representatives, Hon. Lasun Yusuf ; former Speaker Osun state House of Assembly, Hon. Najeem Salam and others have complained of being marginalized in the party by the governor, Alhaji Adegboyega Oyetola, APC Caretaker Chairman, Elder Gboyega Famodun and Ileri Oluwa group.
All efforts by the national leader of APC, Asiwaju Ahmed Tinubu and ex- governor of Osun State, Chief Adebisi Akande have become fruitless.
If the crisis in the party continues unsettled till 2022 Governorship poll, the opposition, PDP may find it easy to win the state.
You can leave your comments below and follow OLAMORE for more news and update.
SORRY GUYS, DUE TO THE CONTENT IN THE VIDEO, WE CAN'T POST THE VIDEO HERE, SO KINDLY CLICK HERE TO WATCH IT NOW