2 Wise Things Imo State Governor Did After Soldiers Allegedly Burnt Down Houses In A Community
It is no longer news that some soldiers allegedly clashed with some youths and this led to the destruction of a lot of properties and burning of houses. Below is a picture showing some of the damages that happened as a result of this incident: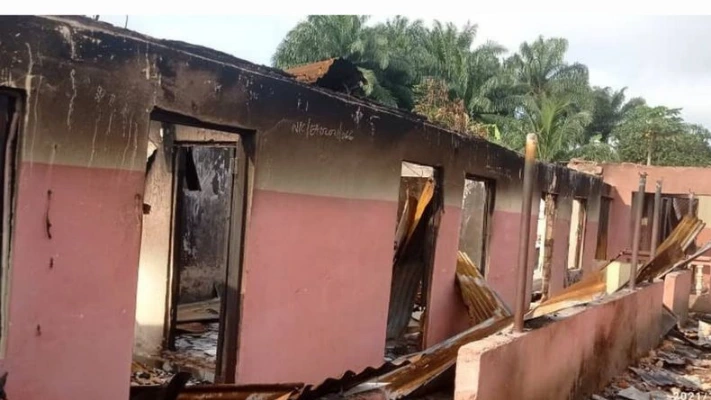 An old man even got burnt badly. He narrated how he almost lost his life to the cold hands of death as a result of this clash.
  Click on this link to watch the video.
Shortly after this, the governor of imo state, who has been identified by the name Hope Uzodinma, has reacted and made two bold steps that is commendable. Here are two wise things the governor did after the incident:
Visiting the victims: The first wise act the government did was visiting the victims. This shows that he really cares about the welfare of the individuals in that community. He decided to go and see the damages himself and also console the people. Below are some pictures showing this governor while he visited this community: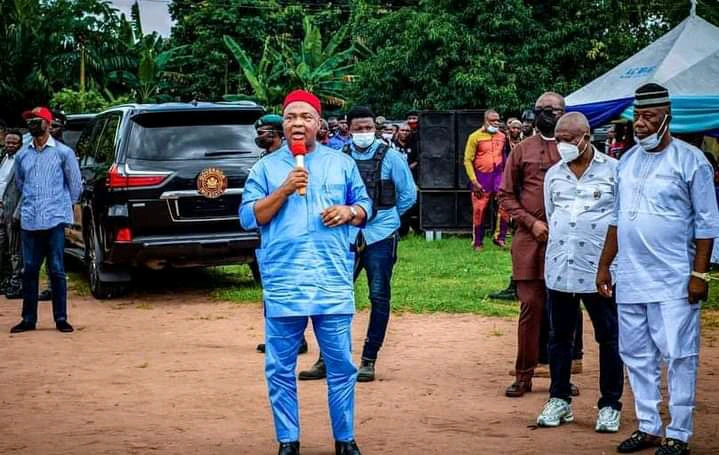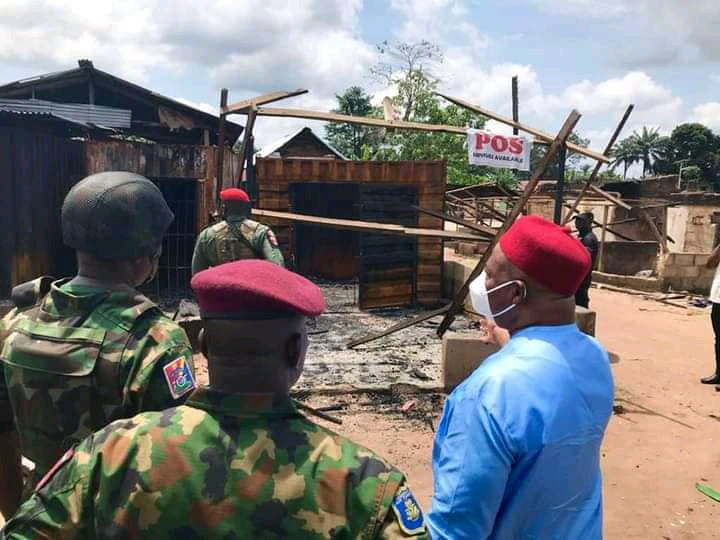 Pursuit of peace: After his visit to this community, he made a statement that should indeed be commended by all. He said he regrets the death of the soldiers involved and also the damages caused as a result of this clash, but let bygone be bygone. Yes, there is nothing as important as restoring peace. I believed this his visit and word of encouragement will definitely restore peace between the community youths and soldiers.
As a reader, what do you have to say about this?
SORRY GUYS, DUE TO THE CONTENT IN THE VIDEO, WE CAN'T POST THE VIDEO HERE, SO KINDLY CLICK HERE TO WATCH IT NOW